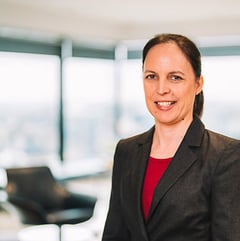 Lynne Kozak
Special Counsel

Practice Expertise
Areas of Practice
Profile
I have a reputation for delivering practical and commercial advice to clients. I enjoy partnering with clients to understand their businesses and objectives, which helps me to deliver efficient and bespoke solutions.
I provide assistance to a range of landlord and tenant clients to help them manage all aspects of their property-related matters, from compliance and disputes through to redevelopments, including preparation of statutory notices, responding to compensation and disturbance claims, disclosure obligations, and advising in respect of overall management strategies for projects.
Career highlights
Advising in relation to the implementation of, and compliance with, the National Cabinet Mandatory Code of Conduct (SME Commercial Leasing Principles during COVID-19) and Retail Shop Lease and Other Commercial Leases (COVID-19 Emergency Response) Regulation 2020 (Qld).
Acting in a wide range of property disputes in State Courts and the Queensland Civil and Administrative Tribunal (QCAT), including successfully defending proceedings seeking compensation for alleged loss due to reconfiguration of a centre car park, successfully defending proceedings for loss allegedly resulting from a fire outbreak in a shopping centre, and resolving a dispute arising in respect of a demolition notice served on a tenant at mediation.
Providing advice to landlord and tenant clients in relation to rights and obligations arising under leases and associated agreements, including meeting costs of repairs, signage rights, make good, and security claims.
Regularly advising landlords in relation to retail leasing compliance and best practice, and management of financial, reputational and other risks.
Acting in complex insolvency and restructuring matters, including commencing and defending litigation, for secured and unsecured creditors and insolvency practitioners.
Conduct of the first civil penalty proceeding brought against directors and an officer of an Indigenous corporation under the Corporations (Aboriginal and Torres Strait Islander) Act 2006 (Cth).
I am also an active member of MinterEllison's Community Investment Program, assisting a range of outreach clinic and other pro bono clients.