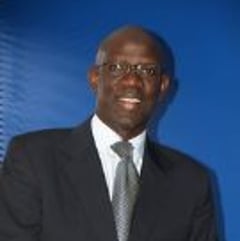 Mame Adama GUEYE
Managing Partner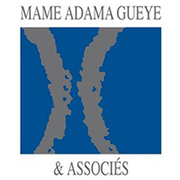 Practice Expertise
Areas of Practice
Profile
Maitre Mama Adama Gueye has been registered with the Bar since July 1982 and has effectively worked without interruption as lawyer ever since that date and thus totalize a professional experience of 22 years.
Beside his activities as a lawyer and company legal adviser, Maitre Mame Adama Gueye works a a consultant in the filed of goveranance and legal and judicial reforms by making the most in that field of the experience gained from his involvement in associative activities for the promotion of good governance and fight against corruption.
Education
Master of Business Administration ; University of Quebec in Montreal
Master Degree in Business Law: University of Rennes
Postgraduate Degree in Judicial Law And Practise: University of Rennes
Postgraduate Degree in Business Law and Fax System : University of Rennes
Degree of Company Legal Advisor (DJCE): University of Rennes
Professional Career
Significant Accomplishments
Former President of the Civil Forum - Senegalese Section of Transparency Intetrnational
Former member of Transparency International Board of Directors, an international NGO exclusively dedicated to the fight against of corruption
Former vice chairman of commitee 2, dealing with the issue" Society and Administration" as part of the National Concertation on Public Service Quality and Good Governance in Senegal (1999-2000)
Former member of the task force on the judicial treatment of corruption supervised by the Ministery of Justice of Senegal as part of an implementation project of a national programm of struggle against corruption (1999-2000)
Former member of the Bar Council of Senegal
Arbitrator Registered with the center of mediation, Conciliation anad Arbitration of the Chamber of Commerce, Industry and Agriculture of Dakar.
Professional Associations
President of the Bar (barristers of attached to a French Law Court) since July 24, 2008
Lawyer to the Court registered with the Bar since 1982
Company Legal Advisor
Consultant
Associate Lawyer Manager of the Professionnal Civil Society MAME ADAMA GUEYE & ASSOCIATES