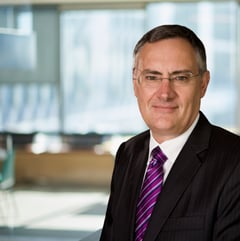 Sydney, Australia
Local Time: Tuesday 19:09
Practice Expertise
Areas of Practice
WSG Practice Industries
WSG Leadership
WSG Coronavirus Task Force Group - Member
Profile
A particular focus on my practice is non-contentious restructuring and workouts, both solvent and insolvent. I act for banks and other credit providers, as well as investors and special situations funds. I also act for banks and other credit providers in the enforcement of securities and the work out of problem loans.
I have extensive regulatory expertise, advising on ASIC and other regulator investigations, particularly in respect of alleged contraventions of the Corporations Act 2001 (Cth), such as insider trading. I have advised many overseas creditors and investors on their ability to execute turnaround strategies with Australian debtors or foreign assets controlled by insolvent entities in Australia. On the other hand, I have also represented Australian insolvency practitioners seeking to recover assets located overseas.
Career highlights
Boart Longyear - acting for Centerbridge Partners LP as major shareholder and creditor in connection with the recapitalisation of Boart Longyear
Ten Network - acting for PPB as the receivers of Ten Network
Dick Smith - acting for McGrath Nicol as voluntary administrators and subsequent liquidators of the Dick Smith Group
Plutus - acting for Deloitte in their capacity as provisional liquidators appointed to 9 entities within the Plutus Group of companies, which are at the centre of allegations concerning a significant fraud on the ATO
I have a long history working across borders and I have been involved in some of the largest cross-border insolvencies involving advisers in other jurisdictions. I have first-hand experience in the operation of the Cross-Border Insolvency Act 2008 (Cth) by which Australia adopted the UNCITRAL Model Law.
I'm proud to have been a member of the National Committee of the Australian Restructuring Insolvency & Turnaround Association (ARITA) for over two decades, and to have been named one of its inaugural Fellows in 2017. I was formerly on ARITA's National Committee, and in June 2011 I received the President's award for excellence within ARITA.
Education
BEc, LLB
Articles
Building corporate resilience in the time of COVID-19: An interview with professional company director Anne Ward


The global pandemic has tested the resilience of organisations in every corner of the Australian economy. So, what have we learned? And are we ready for whatever comes next?

This episode features MinterEllison partner, Michael Hughes in conversation with Anne Ward, who chairs Colonial First State Investments and Red Bubble and is member of RMIT Council. Anne shares her views on corporate resilience and the steps companies may take to build their resilience to enable growth beyond the road to recovery.

Employee creditors of an insolvent corporate trustee to be paid as priority creditors


In this technical update we discuss several points of principle from the recent High Court decision in Carter Holt Harvey Woodproducts Australia Pty Ltd v The Commonwealth [2019] HCA 20 (Carter).

MinterEllison advises Baralaba Coal Company Limited on sale and recapitalisation


MinterEllison has advised McGrathNicol in its capacity as deed administrators of Baralaba Coal Company Limited (formerly Cockatoo Coal Limited) (Baralaba) in relation to its sale and recapitalisation.

Small business insolvency reforms now in force


Australia's largest corporate insolvency reform in 30 years came into effect at the beginning of 2021. Organisations need to familiarise themselves with the information now in light of an anticipated wave of insolvencies in 2021, as COVID-19 related government incentives cease.

Restructuring and sale of Network Ten


MinterEllison was the sole legal adviser to the receivers and managers appointed to ASX-listed Australian media group, Network Ten, on all aspects of its widely publicised receivership in late 2017.

COVID-19: How to build resilience and continuity in your technology supply chain


As part of business continuity planning, review existing arrangements with key suppliers and determine rights of recourse if a supplier suffers an insolvency event, or if the business itself is facing financial difficulty.

Navigating debt restructuring in uncertain times


The second edition of 'Debt Restructuring in Uncertain Times' comes as present global economic conditions are precarious and uncertain. This essential report explores the strategies that companies with fragile balance sheets can take to ensure continued solvency or restore the company to solvency. We discuss the three main restructuring approaches, their pros and cons and the steps involved to enable businesses to continue as a going concern.

A director's guide to Australia's insolvency and safe harbour laws


What steps should directors take when dealing with challenges to their company's solvency? We provide a high-level guide to the legal framework, looking at directors' general duties in an insolvency context and how the safe harbour defence to insolvent trading applies.

COVID-19: Putting Safe Harbour in the spotlight


The downturn prompted by COVID-19 will put Safe Harbour to the test, as an alternative to calling in the administrators.

Debt restructuring in uncertain times


Many businesses are facing unprecedented financial pressure which will require them to reduce their liabilities to enable their business to continue as a going concern. In our report, we outline some of the main restructuring approaches which can enable a company to stay solvent or become solvent once again.

Boart Longyear completes a debt to equity recapitalisation and restructuring


Boart Longyear completed a debt to equity recapitalisation and restructuring of its US$738 million USA based finance debt by way of two schemes of arrangement. The schemes were contested by a group of secured creditors and two shareholders. MinterEllison acted for Centerbridge Partners LP, the largest creditor and largest shareholder in Boart Longyear.

Submission: 'Helping companies restructure by improving schemes of arrangement'


The Australian Treasury published a consultation paper about helping companies restructure by improving Australian creditors' schemes of arrangement.

COVID-19 response - six month suspension of insolvency laws


The Government has implemented significant temporary measures to ensure that our insolvency laws and processes do not expose companies and individuals to undue risk. This will hopefully avoid a potentially unprecedented wave of insolvencies.

COVID-19: Use of Holding DOCAs


The economic impacts of COVID-19 are unexpected and significant. While the Australian Government has announced a number of temporary reforms to address these impacts, there remains risk for directors of companies that are unable to pay their debts as and when they are due.

FINSights | Insolvency shake-up to impact financiers


Some of the most far-reaching Australian insolvency law changes are taking effect. These new laws will restrict the enforceability of a whole class of common clauses in contracts –so called 'ipso facto' clauses.

In this edition of FINSights, we explore what these changes mean for financiers, and outline key tips and issues they should consider as we move forward into the new regime.

Insolvency law reforms for small business


What's next for Australian businesses after the temporary COVID-19 insolvency law relief expires at the end of 2020? The government's new announcement sheds light on the next steps.

High Court delivers judgment in Amerind Appeal
On 19 June 2019, the High Court delivered its much anticipated decision in Carter Holt Harvey Woodproducts Australia Pty Ltd v The Commonwealth [2019] HCA 20.
Parliament passes legislation to combat illegal phoenixing and prevent improper director resignation
The Treasury Laws Amendment (Combating Illegal Phoenixing) Bill 2019, first introduced prior to the 2019 Federal election, has been passed by Parliament.
COVID-19:Temporary amendments to insolvency laws extended to 31 December 2020


On 7 September 2020, the federal government announced that the temporary changes to the creditors' statutory demand and insolvent trading laws have been extended to 31 December 2020.

Submissions | 'Clarifying the treatment of trusts under insolvency law'


Our Submissions to Treasury's consultation paper address the questions and issues raised in detail, and raise some complex issues in relation to any proposed law reform in relation to trust insolvency.

Whose property is it now? Landlords, liquidators and abandoned premises


A tenant abandons the premises, their property and equipment. What rights do landlord's have when a liquidator is appointed and disclaims the lease?
Meet our Firms and Professionals
WSG's member firms include legal, investment banking and accounting experts across industries and on a global scale. We invite you to meet our member firms and professionals.