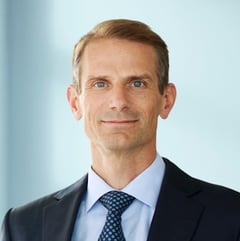 Practice Expertise
Commercial Contracts
Dispute Resolution
IP Law
Copyright
Areas of Practice
Commercial Contracts
Copyright
Dispute Resolution
IP Law
IP transactions
Life Science - Regulatory & IP
Patent Law
Trade secrets
View More
WSG Practice Industries
WSG Leadership
Life Sciences Group - Member
Patent Law Group - Member
WSG Coronavirus Task Force Group - Member
Profile
Mikkel Vittrup is a partner in our IP and Life Science team and provides advice on intellectual property law, focusing in particular on the enforcement of intellectual property rights (patents, trademarks and design rights etc) through legal proceedings, including preliminary injunctions and preservation of evidence.
Mikkel is head of Plesner's regulatory Life Science group and he provides advice to a large number of clients on all regulatory issues regarding medicinal products, medical equipment, foodstuffs, dietary supplements etc and conducts legal proceedings against public authorities.

Mikkel also advises on IP and Life Science agreements such as license agreements, research and development agreements, clinical trial agreements, material transfer agreements etc.
Highlights
Eli Lilly - enforcement of patent rights for Alimta®
Gilead - enforcement of supplementary protection certificate for Truvada®
Eli Lilly - enforcement of patent rights for Cialis®
Teva - enforcement of patent rights for Copaxone®
Lundbeck - enforcement of trademark rights with respect to parallel import of medicinal products (repackaging carried out with reference to the Falsified Medicines Directive)
Pfizer - enforcement of patent rights for Lyrica®
Novartis - enforcement of patent rights for Diovan®
Lundbeck - enforcement of patent rights for Escitalopram®
Oticon - enforcement of patent rights for a hearing aid
Mundipharma - enforcement of regulatory data protection
University of Copenhagen - establishment of Microsoft Quantum Center 
Jens Møller Products ApS - enforcement of trademarks and violation of the Danish Marketing Practices Act
Bar Admissions

Danish Attorneys' committee for IP Law
Danish Association for the protection of Industrial Property
International Association for the Protection of Intellectual Property (AIPPI)
Danish Competition Law Society 
Licensing Executives Society (LES)
Danish Association of European Law
International Bar Association (IBA)
European Patent Lawyers Association (EPLAW)
Education
2003 Admitted to the bar



2000 Master of Laws, University of Copenhagen



1999 LL.M., King's College London
Areas of Practice
Commercial Contracts
Copyright
IP transactions
Life Science - Regulatory & IP
Professional Career
Professional Activities and ExperienceAccolades
2017 2018 2019 2020 2021 2022 IP Star
2022 iam1000
2019 2020 2021 2022 legal 500
2022 Chambers Global
2021 iam1000
2021 Chambers Global
2020 iam1000
2020 Chambers Global
2020 WhosWho patents
2019 Chambers Global
2019 iam1000
2018 Chambers Global
2018 iam1000
2017 Chambers Global
2017 WhosWho patents
2017 iam1000
2016 Chambers Global
2016 WhosWho
2016 iam1000
2015 Chambers Global
2015 legal 500
2015 iam1000
2014 Chambers Europe
Articles
Additional Articles
"The Life Sciences Review", Law Business Research, 2013 (co-author of the section "Denmark")
"Technology Transfer 2: Make the Contact – Get the Contract", Hovedland 2008, (co-author of the section "IP Primer – Contract Law and Licence agreements")
"Den nye EU-konkurrenceret i nordisk perspektiv" (The new EU competition law in a Nordic perspective), Jurist- og Økonomforbundets Forlag, 2005 (co-author of the section "Gruppefritagelsen for teknologioverførselsaftaler - overblik og anvendelse i praksis" (The block exemption for technology transfer agreements - overview and use in practice)
"Kollektiv dominans og regulering af oligopolitiske markeder" (Collective dominans and regulation of oliopolistic markets), Ugeskrift for Retsvæsen 2003 B.55
FAKTA IT-jura/IT law, Forlaget Thomson (co-author of chapters 5, 9 and 10)
Meet our Firms and Professionals
WSG's member firms include legal, investment banking and accounting experts across industries and on a global scale. We invite you to meet our member firms and professionals.