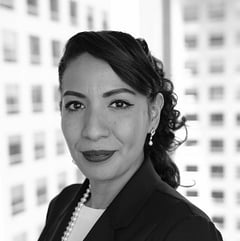 Monica Perez Santana
Associate

Mexico, D.F., Mexico
Local Time: Thursday 03:11
Practice Expertise
Tax, Consulting & Litigation
Areas of Practice
Tax, Consulting & Litigation
Profile
Associate of the firm in the tax area in the Mexico City office. Focuses on tax planning, consulting, and tax strategy, both nationally and internationally, including corporate reorganization, due diligence, among others.
Education
Graduated from the Universidad Nacional Autonoma de Mexico (UNAM).
She has taken diverse academic courses and seminars, with certification in the same academic institution and in the Studies Center in the Area of Tax and Administrative Law of the Federal Court of Fiscal, in the following areas: Tax and Corporate Law.
Areas of Practice
Tax, Consulting & Litigation