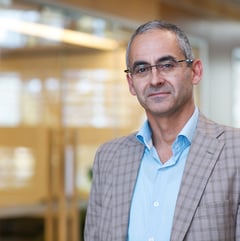 Practice Expertise
Areas of Practice
Arbitration
Construction disputes
Construction risk and advisory
Contract administration
Government procurement
Probity
Procurement and project delivery
Public private partnerships
View More
Profile
I am on many government legal services panels for both front-end and construction disputes work, and panels for procurement and probity services. I am also a long-term probity practitioner in Queensland.
My experience covers a broad range of sectors, including energy and resources, roads, rail, telecommunications, commercial, industrial, residential, retail, health, tourism and education with experience advising across the range of project and contract delivery models.
Career highlights
Advised on the procurement and delivery of Australia's first automated waste collection and disposal system for the new Maroochydore Central Business District for Sunshine Coast Council.
Advised on the procurement of a utility scale solar farm for Sunshine Coast Council. The $50.4 million solar farm is built on 24 hectares of a 49-hectare site and is Australia's fifth largest solar farm.
Advising on the significant procurement of a medium and long-term waste disposal solution for an alliance of Queensland local governments by providing overall co‐ordination and facilitation of the governance structure, procurement process and legal and probity services.
Advised on the establishment of an innovative relationship contracting model and procurement to establish standing offer arrangements for panels of contractors for capital works for Logan City Council.
Areas of Practice
Arbitration
Construction disputes
Construction risk and advisory
Contract administration
Government procurement
Probity
Procurement and project delivery
Public private partnerships