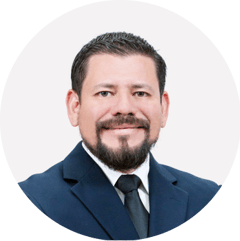 Silvio Arguello Sandino
Head of Regulated Sector Department

Managua, Nicaragua
Local Time: Thursday 23:47
Practice Expertise
Environmental Law
Public Law
Regulated Sector
Areas of Practice
Environmental Law
Public Law
Regulated Sector
WSG Practice Industries
WSG Leadership
Profile
Silvio is a senior associate at Consortium Legal - Nicaragua, with more than 15 years of experience in the food and beverage, aviation, energy, pharmaceutical, government and public companies, mining and metals, and retail and telecommunications sectors. He has experience in the regulated sector and government relations, obtaining licenses and authorizations, specifically concessions and licenses for telephone companies, licenses and concessions for the regional generation and distribution of electricity, permits, licenses, or authorizations for the exploration and exploitation of mineral and hydrocarbon resources, fishing, aquaculture and forest concessions, environmental permits, concessions and authorizations for water improvement.
Education
- Master of Laws, International Institute of Law and Business (INIDEM), Panama (2012)
- Law Degree (summa cum laude), Universidad Catolica (UNICA), Nicaragua (2002)
Professional Career
Significant Accomplishments
Has provided legal assistance in the first investment of Rio Tinto mining company in the country, which consisted in legal advice on a variety of corporate matters, commercial regulations, mining, environmental, among other matters.
Silvio assisted in the negotiation of a Joint Venture Option Agreement between Rio Tinto and Caliber to carry out exploration activities in the country where the corresponding Due Diligence was carried out in the 2 operating companies that Caliber has in Nicaragua, including the review of various mining matters and other concessions, licenses, permits, properties, and verification of regulatory and environmental compliance with several authorities of the state of Nicaragua.