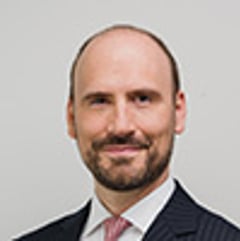 Vienna, Austria
Local Time: Saturday 12:58
Practice Expertise
Distribution
Dispute Resolution
Trade Agreements
Areas of Practice
Dispute Resolution
Distribution
Trade Agreements
WSG Practice Industries
WSG Leadership
Automotive Group - Member
Mergers & Acquisitions Group - Member
WSG Coronavirus Task Force Group - Member
Profile
Veit Öhlberger is a partner with DORDA and specializes in international arbitration and international commercial contracts.
His arbitration experience includes working under the ICC, UNCITRAL, CIETAC, DIS, KCAB and the Vienna Rules in a wide range of commercial disputes, in particular relating to sale, supply, agency and distribution contracts, corporate law, M&A and joint ventures. In addition to his work as party counsel, he also regularly sits as arbitrator.
Education
- Additional legal studies at the London School of Economics and the Renmin University of China
- University of Vienna, Dr iur (2004),
- University of Oxford, Master in European and Comparative Law, M.Jur. (2004)
- University of Vienna, Mag iur (2002)
- Exchange programme Erasmus, University of Sheffield, (September 2001 - February 2002)
- London School of Economics, Summer Course on English Law (1998)
Professional Career
Professional Associations
- "He has broad expertise and is always available. He prepares himself carefully, but always keeps track of the entire complexity of the dispute and is therefore not only a reliable support legally, but also on a strategic level." (Chambers Europe,2019)
- Veit Oehlberger is Secretary of the International Arbitration Commission of the Union Internationale des Avocats (UIA) since 2013
Seminars/ Presentation
Veit Öhlberger regularly speaks and publishes on international arbitration and trade and distribution as well as doing business and disputes with Chinese parties
Articles
Additional Articles
- "Durch Schiedsinstitution beglaubigte Kopie des Schiedsspruchs genügt" (OGH 24.8.2011, 3 Ob 65/11x), EvBl 2012/9
- "Vollstreckung auslandischen Schiedsspruchs trotz eingeschrankter Beratung der Schiedsrichter, fehlender Unterschrift und Nichtvorlage von Sondervotum" (OGH 13.4.2011, 4 Ob 154/10h) ecolex 2011, 1016
Meet our Firms and Professionals
WSG's member firms include legal, investment banking and accounting experts across industries and on a global scale. We invite you to meet our member firms and professionals.