Death of a Residential Property Market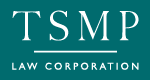 Cooling measures in the form of increased ABSD and tighter LTV limits may be frosting the recent recovery in our property market.
Friday July 6:After a few years of drought in the residential property market, the heavens opened a few months back and rained en bloc sales, to the excitement of a market that had been turning frigid from inactivity. But today was a maelstrom for a different reason: Yesterday's shock announcement of an increased Additional Buyer's Stamp Duty (ABSD) and Loan to Value (LTV) limits on housing loans, had some of our clients calling emergency board meetings to decide if they should pull the plug on pending real estate purchases. The additional five per cent payable was enough to make developers rethink their strategies, so thin were their profit margins.
48 hours prior:Not two days before, Ravi Menon, managing director of the Monetary Authority of Singapore (MAS), had labelled the exuberance in Singapore's property market "euphoria". He warned everyone from buyers to developers to be "careful". But there was no time for the market to react to the call to caution. By the following day, the Government had made new cooling measures law, effective immediately.
ABSD for entities rose from 15 per cent to a whopping 25 per cent. An additional upfront five per cent was slapped on housing developers, translating into a direct and immediate increase in land cost. ABSD rates for citizens and permanent residents buying second or subsequent properties have increased to 12 to 15 per cent from the previous seven to 10 percent, and foreigners who now need to fork out 20 per cent. LTV limits were tightened by five percentage points.
But had the market really been going as crazy as the MAS had suggested? Yes, private residential property prices had risen by 3.9 per cent in Q1 2018 and another 3.4 per cent in Q2 according to the Urban Redevelopment Authority's real estate statistics released on July 27. With that, private home prices rose by a cumulative 7.4 per cent in the first half of 2018. Yet market commentators point out that this cycle's price increase has not even come close to the boom between 2009 and 2013, where quarterly price increases reached close to 16 per cent, prompting the last round of cooling measures.
So perhaps the excitement was just the effect of ordinary folks waiting patiently in the side lines for prices to recover, who were entering the market to monetise their assets. If that was the case, homeowners had been given precious little time to take advantage of recovering prices.
Conventional wisdom states that Singapore's high property prices stem from a scarcity of land. But market insiders point to large tracts of undeveloped land in Singapore. Instead of hammering demand, developers tell us, could the Government not release more residential land parcels for sale? Singapore is unlike Hong Kong, after all, which is hemmed in by mountains and the sea, and where land ownership rights in the New Territories for its indigenous people are enshrined by law.
Now:But all the chest beating aside, do the new ABSD rates really sound the death knell for the property market? That depends on who you ask.
Obviously the cooling measures will lead to a fall in residential prices overall. But there are also some clear winners here: for those who have just sold their only property at high en bloc prices but have not yet bought a replacement property, Christmas has come early. They will not be subject to the ABSD rules as they do not have a first property in their names, and will be able to enjoy lower prices.
Even for en bloc sellers who sold a unit that was not their only property, with property prices expected to decline, any subsequent residential property purchases would be at a lower acquisition price and could ameliorate the stamp duty pain, even under the raised ABSD. The tighter LTV limits will also have little effect on such owners, as they would have received cash from the en bloc sale.Those caught in the midst of trying to sell their property en bloc are potential losers. They will have to accept a lower reserve price, as a larger chunk of the amount developers have to fork out will go towards paying stamp duty. En bloc potentials may well put on the brakes as sky high premiums disappear from their near term horizon.
The hardest hit are developers. Under the rules, they must sell all their units within five years in order to be eligible to apply for a remission of the ABSD. Given the high cost of land acquisition, and the urgency of disposing all the units, margins will be further squeezed.
Future:The Government's swift action to keep the lid on property prices may result in interesting knock on effects. While the state is ostensibly keeping homes affordable for the electorate, the speed at which the Government now imposes cooling measures could mean it intends to police land prices even more proactively, leaving little room for large capital appreciation. Singaporeans, who have grown up on the dream of building a nest egg by first buying a subsidised HDB flat, which they upgrade for an executive condominium unit, and finally flip into private property, may believe that this path is no longer attainable. A policy intended to favour heartland voters may, if taken too far, be counterproductive.
Already Millennials across the globe have shown a propensity to rent instead of buy their homes, preferring not to be tied down by mortgages or geography. This Bucket List generation wants to explore the world. Our Government tries hard to engage with them and entice them to relocate back to our shores. But if the promise of capital appreciation in property prices is no longer a lure, and there is no real estate to hold them here, will this generation really feel that Singapore is Home, Truly?
There are no easy solutions to keep residential property affordable yet not kill the market – and along with it, the aspirations of everyday Singaporeans. If the worst of the euphoria comes from hot foreign funds, then perhaps stamp duty payable by foreign buyers should be raised, without burdening the citizenry with yet another hefty increase. Otherwise, Singaporeans may start feeling like strangers in our own land.
This article was first publishedin The Business Times on 2 August 2018 under the headline "Is this the sound of a residential property market dying?"
Link to article
MEMBER COMMENTS
WSG Member:
Please login to add your comment.