How to Celebrate Valid Agreements and Contracts in Social Isolation?
by Maria Solis, Fernanda Monzón
Published: May, 2020
Submission: May, 2020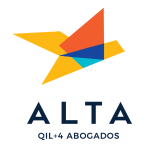 At QIL + 4, prevention is key and our clients' and team's health the most important thing.
Under the new measures implemented by the Guatemalan Government, we have analyzed the legal alternatives available for signing commercial and civil agreements virtually. The Law for the Recognition of Communications and Electronic Signatures, Decree Number 47-2008, contemplates a series of subscription mechanisms applicable to all types of transactions, legal acts or contracts, public or private, national or international, which allows them to be validly celebrated by parties that are in different and remote places.
In Guatemala, the Registry of Certification Service Providers, part of the Ministry of Economy, is the competent body of the State to authorize and register Certification Service Providers, that is, entities that issue certificates and can provide other services related to electronic signatures.
Ways to celebrate valid acts and contracts in social isolation:
Exchange of emails:


The terms and conditions exchanged via email and their acceptance are considered valid and enforceable contract. In accordance with the Law for the Recognition of Communications and Electronic Signatures, for the formation of a contract, the offer and its acceptance can be expressed through one or more electronic communications. A contract concluded in this way will be valid and binding for the parties involved.
Advanced electronic signature


In the case of contracts that require notarized signatures, the Law for the Recognition of Communications and Electronic Signatures contemplates the use of advanced electronic signatures as an alternative for its subscription.
What is and advanced electronic signature?
Electronic signature: The data contained in an electronic communication, or attached or logically associated with it, that can be used to: 1) identify the signing party in relation to the electronic communication and, 2) indicate that the signer approves the information collected in electronic communication.


Advanced electronic signature: The electronic signature that meets the following requirements: 1) Be linked to the signer in a unique way; 2) Allow the signer to be identified; 3) To have been created using the means that the signer can keep under his exclusive control; 4) Be linked to the data to which it refers, so that any subsequent change thereof is detectable.


How it Works?
To create an advanced electronic signature it is necessary to use a certificate issued by an authorized Certification Service Provider, as well as a secure accredited signature creation device.
What is considered a "secure signature creation device"?
Those devices (smartcard, token or other authorized) that accredit, through a certifying entity, the international standard FIPS PUB 140-2: Security Requirements for Cryptographic Modules Level 2 or 3. Digital certificates issued in archo "p12" or "pfx" format do not produce an advanced electronic signature, even if an authorized Certification Service Provider issues them.
Authorized Certification Service Providers in Guatemala:
E-Signature Chamber of Commerce


Digital Registry Prisma S.A.


Transacciones y Transferencias S.A. (5B)

Signature notarization before a Notary Public through video call:
Another option for entering into contracts with notarized signatures would be for the parties to recognize their signatures before a Notary by video call with the notary legalizing them afterwards. Under this alternative, the document could also be protocolized.
CounterParts:
An alternative usually used and valid for those cases in which the contract is not required to be in a public deed, is to sign in different versions and then exchange copies.
MEMBER COMMENTS
WSG Member:
Please login to add your comment.