Real Time Covid-19 - Week of May 25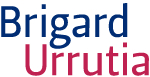 THE MOST OUTSTANDING ADVANCES OF THE DAY (May 26)

Mandatory preventive isolation is extended until May 31.
As announced last week, the National Government decided to extend the mandatory isolation until May 31, 2020. This new extension contemplates the same measures and exceptions established in Decree 636 of May 6, 2020.
Three days without VAT in Colombia.
The National Government has decided to exclude commercial leases from VAT and reduce national consumption tax rates. Likewise, it established a special exemption in the sales tax for certain goods in purchases made on June 19, 2020, July 3, 2020 or July 19, 2020. Check here which are the goods covered by said exemption.
Livestock sector has a new biosecurity protocol.
The Ministry of Health and Social Protection adopted the biosafety protocol for the prevention of transmission of COVID-19 in the livestock sector, particularly in poultry, pig, livestock, equine, aquaculture, and fishing farms and farms producing small species and producing companies.
COVID-19 as a force majeure event to challenge insurance claims.
The Colombian Financial Superintendency ruled on the possibility that insurers object to claims on lease insurance, alleging an event of force majeure due to COVID-19. The entity highlighted that the lease insurance is marketed under the compliance branch and is intended to compensate the lessor for the damages derived from the default attributable to the lessee.
The ICA modifies the suspension of terms of administrative actions.
The Colombian Agricultural Institute (ICA) has ordered the total suspension of the terms of some administrative and jurisdictional actions or procedures under its charge, during the state of economic, social and ecological emergency decreed by the National Government.
Court terms remain suspended until June 8 with certain exceptions.
The Superior Council of the Judiciary extended the suspension of judicial terms until June 8, 2020 with exceptions such as the tutela and Habeas Corpus actions. As in the previous weeks, these actions must be filed through electronic means.
Extension of the validity of urban planning licenses.
It has been decided to automatically extend and for a term of nine months, the validity of the urban planning licenses that as of March 12, 2020 were in force.
New deadline for the presentation of the Territorial Development Plans.
The Territorial Development Plans for the constitutional period 2020 - 2023 that were not presented in a timely manner, may be submitted by the governors and mayors to the consideration of the respective assembly or council until June 15, 2020.
Click Here Read the Bulletin (in Spanish)
MEMBER COMMENTS
WSG Member: Please login to add your comment.