Post Eid al Fitr Reopening Guidelines and Easing of Movement Restrictions
Published: May, 2020
Submission: May, 2020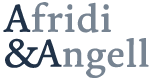 On 26 May 2020, Dubai Economy published the "Post Eid al Fitr" reopening Guidelines which took effect from Wednesday 27 May 2020 and include updates to the protocols for the wholesale and retail trade including salons and barbershops as well as valet parking. The Guidelines also provide tailored reopening protocols for cinemas, kids salons, auction houses, outsourced government service centres, and various entertainment sectors.
The Guidelines can be accessed here and include the following:
Offices in Dubai will be allowed to reopen with 50 percent of their headcount capacity.
Salons and barbershops will be allowed to reopen with 50 percent of their staff and customer capacity.
Malls and retails outlets will be allowed to increase their staffing and customer occupancy levels from the current 30 percent to 70 percent and they will be allowed to remain open from 6:00 a.m. until 10:00 p.m.
The Dubai Metro will operate from 7:00 a.m. until midnight from Sunday to Thursday and from 10:00 a.m. until midnight on Fridays.
Intracity buses will now operate from 6:00 a.m. until 11:00 p.m., with essential trips (to hospitals only) permitted on these buses between 11:00 p.m. and 6:00 a.m.
Intercity buses will continue to be suspended until further notice.


All individuals must follow preventive measures including social distancing (ensuring two-metre distance from other individuals) and wearing face masks.
On 27 May 2020 the Crown Prince of Dubai and Chairman of the Executive Council announced that 50 percent of all Dubai government employees will resume working from their offices today, Sunday 31 May 2020, and the remaining will do so on 14 June 2020.
Return to work of private sector employees will be implemented in accordance with the reopening Guidelines as discussed above, with 100 percent private sector employees' return to work pending further announcement.
The UAE also announced on Friday 29 May 2020 that starting from Saturday 30 May 2020 the daily National Disinfection Programme across the UAE except in Dubai will begin at 10:00 p.m. until 6:00 a.m. the following morning. In Dubai, timing of the sterilisation programme was changed on 27 May 2020 and runs from 11:00 p.m. until 6:00 a.m. the following morning. ¦
* * * *
Please visit our COVID-19 Resource Centre for copies of our COVID-19 inBriefs and Legal Alerts.
MEMBER COMMENTS
WSG Member:
Please login to add your comment.