Health Emergency - BCRA Communication "A" 7048: Adjustments to the National Payment System
Published: June, 2020
Submission: July, 2020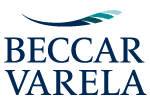 Report of the Department of Banks and Financial Institutions Health Emergency - BCRA Communication "A" 7048: adjustments to the national payment system.
Yesterday, the Central Bank of the Argentine Republic (BCRA) issued Communication "A" 7048 (the " Communication "), through which certain adjustments were established on the national payment system.
The Communication was issued in accordance with the provisions of Decree No. 544/2020 , by means of which the National Executive Power extended until December 31, 2020 what was previously established in Decree No. 312/2020.with respect to (i) the suspension of art. 1 of the Checking Law No. 25,730 (which refers to the closing and debarment of accounts and the application of fines for writing checks without funds, with formal defects, or without authorization to write overdrawn) and (ii) art. 12 of Law No. 14,499 (which refers to the duty of credit institutions to require employers, prior to the granting of credit, a certificate or sworn statement that they do not owe any amount for contributions and / or contributions , or that, having accepted a moratorium, they are up to date in compliance with it).
To this end, the Communication maintains the provisions of Communication "A" 6950 ( see our report ) until December 31, 2020.
Link to article
MEMBER COMMENTS
WSG Member:
Please login to add your comment.