Uruguay: Antitrust Premerger Control in Full Force
July, 2020 - Guzman Rodriguez, Juan Manuel Mercant, Jonathan Clovin, Renato Guerrieri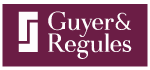 The new prior authorization regime for economic concentrations in Uruguay passed by Congress in 2019 is in force since April 2020 and therefore premerger control is since mandatory for a large set of transactions involving Uruguay.
The Uruguayan Antitrust Commission has recently published the form for market participants to request antitrust authorization. Other regulators with antitrust jurisdiction are still to publish their forms but they will probably draw inspiration from the Antitrust Commission form.
The sweeping reform introduces premerger control (prior authorization) for certain economic concentrations when the gross turnover in the Uruguayan territory of the participants in the transaction surpasses certain thresholds. Until now, obtaining prior authorization was only required for concentrations resulting into a de facto monopoly.
Upon request for prior authorization with respect to a concentration, the Enforcement Body may: (i) expressly or tacitly authorize it; (ii) subject the concentration to certain conditions; or (iii) deny authorization. The concentration may not be implemented until express or tacit authorization has been obtained; the latter shall occur when 60 calendar days have elapsed since the notification and the Enforcement Body has not been issued.
"Per se" Prohibition of Certain Anticompetitive Practices.
The Antitrust reform passed in 2019 and now in force also introduces a list of practices prohibited"per se", thisis, practices that are prohibited in and of themselves. This means that, considering the seriousness of the economic harm they imply, they do not need to be subject to a "rule of reason" analysis and cannot be justified on grounds of economic efficiency. These are concerted practices among competitors, including price fixing, output restriction, coordination in tenders, and market sharing.
Should you need any additional or complementary information we invite you to contact us and we will be glad to provide you further information.
MEMBER COMMENTS
WSG Member: Please login to add your comment.