International economic sanctions – guide for entrepreneurs
April, 2022 - Lukasz Lasek, Anna Olejniczak-Michalska, Stanislaw Drozd, Stefan Feliniak, Joanna Krakowiak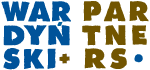 Economic sanctions (also called restrictive measures) are an instrument of influence of states or international organisations (EU, UN) on states and individuals whose activities violate international law and pose a threat to peace and security.
Sanctioning states impose certain restrictions on sanctioned entities (e.g., entry bans on certain persons or freezing of assets in their territories) or require persons under their jurisdiction to cease or limit their cooperation with sanctioned entities (e.g., prohibiting the export of specific goods to recipients in a particular state).
Sanctioned entities may be identified as such or through indication of their characteristics. Restrictions may apply to any cooperation or collaboration in a particular field (e.g., prohibited export of goods excluding medicines, etc.). Sanctions may restrict or prohibit the establishment of new relationships while permitting the enforcement of existing agreements. At times, however, sanctions may require the cessation of prior commitments. The international sanctions regime is very diverse and dynamic.
As a member of the UN and EU, Poland is bound by all UN and EU sanctions. Poland may implement sanctions in addition to those imposed by the UN and the EU through domestic regulations.
In the UN system, the Security Council (SC) is the body authorised to impose sanctions. According to Chapter VII of the UN Charter, if the Security Council determines that there is a threat to peace, breach of peace, or act of aggression, it may pass resolutions or adopt measures that do not involve the use of armed force (sanctions). The addressees of UN regulations are member states of the United Nations.
The EU implements sanctions (uses the term 'restrictive measures') imposed by the UN Security Council. In addition, the EU can impose its own autonomous restrictive measures under the Common Foreign and Security Policy (CFSP).
As for the latter measures, the Council first adopts CFSP decisions under art. 29 TEU. Measures such as arms embargoes or entry restrictions are implemented directly by Member States. Other measures to disrupt or restrict economic relations with a third country, including the freezing of funds and economic resources, shall be applied by means of regulations adopted by the Council acting by a qualified majority on a joint proposal from the High Representative of the Union for Foreign Affairs and Security Policy and the Commission pursuant to art. 215 of the Treaty on the Functioning of the European Union.
Our brief guide explains which sanctions should be applied by entities operating in Poland, how to set up a sanctions compliance system, and what effects sanctions may have on trade agreements.
MEMBER COMMENTS
WSG Member: Please login to add your comment.