Future of Mining in the Philippines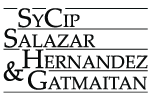 The present government is looking to the mining industry to aid in the country's economic recovery. Finance Secretary Benjamin Diokno has stated that the Marcos administration seeks to create an enabling environment for the growth of the mining industry while adhering to responsible and sustainable mining practices. In the first Cabinet meeting of President Marcos, the fiscal framework presented by the DOF included mining as an industry to be given particular attention by the administration. Other industries included were agriculture and tourism.
Recently, or on August 3, 2022, Philex Mining Corporation listed 842 million of its common shares in the Philippine Stock Exchange. With Philex undertaking the biggest copper-gold mine in the country, it is expected that more jobs will be created, local economies will be reinvigorated, and additional revenues (approximately PhP8.5 Billion) will benefit the government. The Mines and Geosciences Bureau of the DENR predicts that the country could have additional 190 mining projects in the next four years, with 12 new mines beginning operations this year, and that the workers in the mining sector would reach 600,000 by 2027 from the current number of 215,000. It is also expected that the contribution of the mining sector to the GDP would rise from 0.7% to 5% by 2027.
However, while these recent events have shown the likely growth of the mining industry in the Philippines, aided and encouraged by the government, further policy pronouncements are still needed to help maximize its potential and attract both foreign and domestic investment.
MEMBER COMMENTS
WSG Member: Please login to add your comment.