Better Possibilities to Report Cartels and other Suggested Amendments of the Swedish Competition Act
by Elisabeth Eklund, Partner / Advokat and Oscar Jansson, Associate
Published: March, 2014
Submission: March, 2014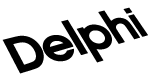 In April 2012, the Government commissioned an inquiry to conduct a review of a number of key aspects of Swedish competition law (directive 2012:37). Among the tasks that the inquiry was given it had to clarify certain aspects of the Swedish Competition Authority's powers during dawn raids, the ability to suspend time limits for investigations of mergers and to analyse the leniency system. The inquiry (SOU 2013:16) submitted a number of proposals to the Government. After considerations, on the basis of the responses received, the Government has now in its bill decided to only proceed with some of the proposals.
Want to avoid paying fines? Get into the queue and get a marker!
Leniency is an instrument which was introduced within the EU in the early 2000's – based on an U.S. model – to make it easier to detect cartels by providing the cartel participant who first informs the competition authorities with a possibility for immunity from fines. It is also possible to obtain a reduction of the fine if the company is not the first to report its participation. In order for a company to be able to benefit from the reduction it is required that the company is cooperating fully with the competition authorities and that all information needed to take action against the cartel is provided. However, it is not possible to obtain leniency for companies that have forced other companies to participate in a cartel.

View full article →

MEMBER COMMENTS
WSG Member:
Please login to add your comment.