Practical M&A Guide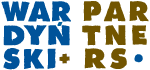 An overview of mergers and acquisitions in Poland. The process, structure and parties to M&A deals, legal restrictions and tax aspects, discussed clearly and accessibly. What to bear in mind, and what details require special focus.
The M&A practice at Wardynski & Partners has prepared a guide to mergers and acquisitions in Poland. In less than 60 pages, we highlight the issues vital to the success of the deal.
We describe the requirements for involvement of various types of entities: partnerships, joint ventures, investment funds, and special-purpose vehicles.
The guide reviews the legal conditions connected with the target, as set forth in environmental regulations, employment law, competition law, and regulations governing banking and finance, as well as real estate issues.
We discuss the most common types of approvals that must be obtained before closing the deal, as well as the tax consequences of M&A transactions for buyers and sellers.
Contents:
Stages of the process
Introduction
Preliminaries
Due diligence
Negotiation and drafting of transaction documentation
Closing
Post-closing actions
Selection of transaction structure
Introduction
Share deal
Asset deal
Management buyout (MBO)
Leveraged buyout (LBO)
Merger
Division
Conversion
Specific conditions concerning the parties
Introduction
Partnerships
Joint ventures
Acquisition of a significant stake in public companies
Transaction vehicles (SPV)
Specific transaction conditions
Introduction
Environmental issues
Employment law issues
Issues under finance and banking law
Competition law issues
Real estate issues
Issues of administrative approvals
Legal restrictions in the transaction
Introduction
Corporate and other internal approvalsNotification of concentration to the president of the Office of Competition and Consumer Protection
Consent of the Minister of the Interior and Administration
Restrictions on transactions in strategic sectors
Change-of-control clauses
Other restrictions
Tax aspects of the transaction
Introduction
Share deals
Asset deals
Merger
Division
Exchange of shares
Conversion
State aid issues