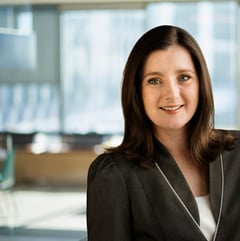 Sydney, Australia
Local Time: Saturday 10:18
Practice Expertise
Areas of Practice
Profile
I have worked on many major outsourcing and restructuring projects for the NSW Government, especially in relation to judicial review proceedings, Independent Commission Against Corruption investigations, public inquiries and other administrative law matters.
My role as a trusted legal adviser to government clients has included serving in senior in-house legal roles for the NSW and Commonwealth governments.
Career highlights
Served as workforce adviser in many NSW Government transactions and contestability projects, including the New Grafton and John Morony correctional centres; the Northern Beaches Hospital and Health Partnerships programs; the outsourcing of NSW Public Works; and the long-term leases of Port Botany, Port Kembla and Port of Newcastle
Acted for clients in high-profile and sensitive litigation matters, including adverse action claims, breaches of contract, discrimination claims and unfair dismissals
Education
BA, LLB (HONS)
Articles
Additional Articles
COVID-19: Managing the effects on your workplace. Your top five questions answered.


In this time of uncertainty and rapid change, organisations need to take proactive steps to ensure that they are managing the risks to workers and the general public, as well as managing broader operational issues. Below we summarise the top five questions that MinterEllison has been asked over the past week.

Top five tips for defensible decision making in the healthcare sector


Leaders of healthcare organisations are making tough and rapid decisions about critical responses to the unfolding COVID-19 pandemic. What can you do now to safeguard your organisation against potential hindsight scrutiny?

Economic and Fiscal Outlook Highlights: 2020-21


The Federal Government's Economic and Fiscal Update (Update) 2020-21, announced yesterday, presents a concise image of the challenges the Australian economy will face as it emerges from the COVID-19 pandemic in the short to medium term. We summarise what the latest Update means for businesses.

What you need to know about the JobKeeper Announcement


JobKeeper Payment – extended but reduced. On 21 July 2020 the Government announced that it will be extending the JobKeeper scheme until 28 March 2021, but with reduced payments.

Health Update 2018


Recent developments on safety and quality in healthcare and improving patient satisfaction and outcomes.

COVID-19: More FAQs on risks to employees and the workplace


As the COVID-19 pandemic evolves, organisations are grappling with a multitude of questions regarding risks to their business, workplace and employees. Below we summarise our answers to the next five frequently asked questions.

IR bills portend that 2021 will be another exciting year in industrial relations


2020 has been a significant year in industrial relations – the coming together of the Federal Government, unions and business in the IR Working Groups, as well as High Court and Full Federal Court decisions – while governments, employers, unions and the FWC all stretched and prodded the Fair Work Act and industrial instruments to meet the challenges of the pandemic.

COVID-19: Clarification measures to the JobKeeper Rules announced


On 24 April 2020 Treasury announced a number of measures which will be enacted to clarify the operation of the JobKeeper rules. We discuss these measures in detail below.

Federal Government's 'watered down' IR reform package now law, but there are still likely to be further developments


The Fair Work Amendment (Supporting Australia's Jobs and Economic Recovery) Act 2020 (Act) is now law, with the Parliament having yesterday passed a much watered down version of the Federal Government's original IR Omnibus Reform Bill (the Fair Work Amendment (Supporting Australia's Jobs and Economic Recovery) Bill 2020 (Bill)) through both houses of Parliament.

Understanding the COVID-19 'JobKeeper Payments'


Many employers have been considering workforce changes to address the economic downturn and cash flow issues caused by COVID-19. Yesterday's announcement by the Federal Government about wage subsidies (known as 'JobKeeper Payments') has been welcomed by employers and unions, and should be closely considered by employers before implementing any changes.

JobKeeper Legislation - What does it mean for businesses and workers?


With the Coronavirus Economic Response Package (Payments and Benefits) Act 2020 and Coronavirus Economic Response Package Omnibus (Measures No. 2) Act 2020 passed by Federal Parliament late last night, we now have answers to many of the questions being asked by employers about the JobKeeper wage subsidies and the consequent amendments to the Fair Work Act 2009 (FW Act).

Important changes to National Health Reform Agreement for public health


Changes to the National Health Reform Agreement will take effect from 1 July 2020. These will impact the claiming of Medicare benefits for private health services provided within public hospitals.
Meet our Firms and Professionals
WSG's member firms include legal, investment banking and accounting experts across industries and on a global scale. We invite you to meet our member firms and professionals.