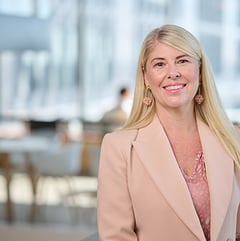 Kristy Edser
Office Managing Partner

Practice Expertise
Employment
Litigation and disputes
Areas of Practice
Employment
Litigation and disputes
WSG Practice Industries
WSG Leadership
WSG Coronavirus Task Force Group - Member
Profile
My work spans many industries, including financial services and insurance, telecommunications and healthcare. I am also an experienced workplace investigator and corporate trainer.
My aim is to give clients pragmatic, solution-focused advice and to work with them as part of their business.
Career highlights
Represented clients in the Supreme Court seeking an injunction and/or damages regarding breach of contract by former employees
Advised in respect of a number of very sensitive senior employee terminations and harassment matters
Provided strategic advice regarding injured workers on workers compensation, disability discrimination and the Fair Work Act 2009 (Cth), with a particular focus on mental health issues
Advised in respect of a number of WHS prosecutions and WHS incidents
Conducted investigations into conduct, bullying and 'whistleblower' allegations
Provided integration advice to numerous companies following mergers or acquisitions of business
Acted as project manager for numerous clients rolling out global employment initiatives, to ensure consistent outcomes across jurisdictions
I am a leading corporate trainer who regularly presents to Boards and managers on employment compliance issues, including work health and safety
Responsible for MinterEllison's GuideME national HR/IR training initiatives, which includes our GuideME program and bespoke training offerings. Our training has been regarded by Chambers as being 'the best in the business'.
Served as Sydney Staff Partner since 2015, enabling me to play a key role in MinterEllison's employment initiatives
Education
Diploma in Law (LPAB)
Articles
Additional Articles
How to create respectful workplaces


The [email protected] Act shifted Australia's regulatory focus to the systematic prevention of sexual harassment, sex-based harassment and discrimination, hostile work environments and victimisation. What action should organisations be taking to create safe and respectful workplaces? What questions should boards and executives be asking?

Coronavirus: Managing the impact on your business and workers


Given the recent increase in reports regarding the spread of the Coronavirus (COVID-19) across Australia and the increasing risk of a pandemic, organisations need to take proactive steps to ensure that they are managing the risks to workers, as well as managing broader operational issues.

COVID-19: Increased restrictions in New South Wales – What employers need to know


Following increased restrictions introduced in New South Wales, we discuss the further changes impacting employers.

An emerging Australian system to prevent sexual harassment and hostile workplaces


With recent updates to [email protected] and Fair Work legislation, and Workplace, Health and Safety obligations, organisations must navigate these complementary regulatory frameworks which form part of an emerging Australians system to prevent harm in the workplace. As organisations shift their focus from zero tolerance, to zero harm – prevention is critical.

A significant step forward - The Sex Discrimination and Fair Work ([email protected]) Amendment Act 2021


Today, the Government's legislative response to the Australian Human Rights Commission's [email protected] Report was passed.

Understanding the COVID-19 'JobKeeper Payments'


Many employers have been considering workforce changes to address the economic downturn and cash flow issues caused by COVID-19. Yesterday's announcement by the Federal Government about wage subsidies (known as 'JobKeeper Payments') has been welcomed by employers and unions, and should be closely considered by employers before implementing any changes.

Start managing sexual harassment in the workplace differently


Safework Australia has released its guide on preventing workplace sexual harassment. We review the Guide's key processes to minimise the risks of sexual harassment in the workplace and what business should do.

JobKeeper Legislation - What does it mean for businesses and workers?


With the Coronavirus Economic Response Package (Payments and Benefits) Act 2020 and Coronavirus Economic Response Package Omnibus (Measures No. 2) Act 2020 passed by Federal Parliament late last night, we now have answers to many of the questions being asked by employers about the JobKeeper wage subsidies and the consequent amendments to the Fair Work Act 2009 (FW Act).

COVID19: How to ensure your business is compliant with Stage 4 Restrictions


Stage 4 Restrictions in Victoria are significant and impact any business that has operations in Victoria. Multiple directions came into effect at midnight on Wednesday 5 August 2020. There are a number of things that business need to consider as a matter of urgency.
Meet our Firms and Professionals
WSG's member firms include legal, investment banking and accounting experts across industries and on a global scale. We invite you to meet our member firms and professionals.