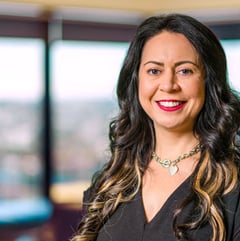 Leyla Dixon
Special Counsel

Practice Expertise
Occupational health and safety
Areas of Practice
Occupational health and safety
Profile
I advise public and private sector employers on various employment and industrial relations issues. These include enterprise bargaining, bullying and harassment, industrial disputes, management of ill and injured employees, discrimination, privacy, employment contracts, adverse action and unfair dismissal claims.
Whilst I advise employers across all sectors, my specialty is providing advice and assistance to employers the mining sector – both owner operators and large and small mining contractors. This is particularly in the area of industrial relations.
I especially enjoy providing advice on the management of complex disputes and employee claims, which often result in litigation before State and Federal Courts and Tribunals.
I regularly assist clients with industrial relations and enterprise bargaining strategy work, including accessing and leveraging the facilitated processes of the Fair Work Commission.
I have been involved in several high profile enterprise agreement termination cases for Peabody Energy, AGL Energy and Murdoch University.
Since 2010, I have provided advice to Peabody Energy on a broad range of operational employment and industrial relations issues over fluctuating commodity cycles. This includes advice in relation to insourcing, outsourcing, redundancies, transfers of business, bargaining, industrial strategy, rights of entry, union disputes, employee entitlements, unfair dismissals and other litigated employee claims.
I provide COVID-19 employment and safety related advice to clients across a number of industries including health, mining and construction. This includes advice relating to mandatory vaccinations, privacy issues associated with collecting and using vaccination information and associated disciplinary processes.
I have significant experience in assisting with the management of complex multi-faceted ill and injured employee claims. This includes both front end management of employment issues for work and non-work related injuries, and back end claims relating to discrimination, breach of contract, unfair dismissal and general protections.
I have undertaken and advised on sensitive workplace investigations and culture reviews for clients across a number of different industries on issues ranging from bullying and harassment, sexual harassment, racism, misconduct and victimisation.
I have undertaken secondments at Rio Tinto, LendLease and BHP in senior legal and employee relations roles.
Areas of Practice
Occupational health and safety