 Magdalena Switajska
Partners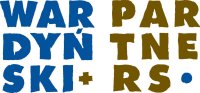 Warsaw, Poland
Local Time: Tuesday 21:41
Practice Expertise
Employment & Global Mobility
Areas of Practice
Employment & Global Mobility
Profile
Magdalena Switajska handles individual and collective labour law, in particular difficult redundancies of senior managers and protected workers, restructurings, transfers, cross-border aspects of employment law, and employment-related civil and criminal matters (such as civil and criminal liability of employees and employers, liability in damages, protection of individual rights, confidentiality and non-competition).
She has been advising clients for many years on legalisation of work and stay of third party nationals in Poland, delegating third party nationals to work in Poland and delegating Polish citizens to work abroad.
She represents clients in litigation involving employment termination, mobbing and discrimination, workplace injury and sickness compensation claims, disputes with the Social Insurance Institution, the State Labour Inspectorate and administrative authorities concerning work and residency issues of third party nationals.
She is admitted as a solicitor in England and Wales (currently not practising).
Areas of Practice
Employment & Global Mobility