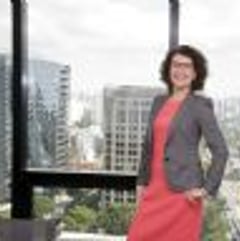 Priscila Sansone Tutikian
Partner

Practice Expertise
Areas of Practice
Profile
Priscila Sansone Tutikian has more than fifteen years of experience counseling Brazilian and international companies on issues related to contract law, product liability and torts and dispute resolution (judicial litigation and arbitration). She worked with companies in the pet food, machine and vehicle production, power tools, pulp and paper, logistics, computers, energy, real estate, construction, international investments, industries, and was the local coordinator for the civil law area (which encompasses contracts, product liability, real estate, dispute resolution) of the firm for more than four years.
Mrs. Sansone Tutikian focuses her practice on contract negotiations involving contract formation and termination, as well as on contract compliance, covenants and default. She is also adept at drafting and analyzing sophisticated domestic and international agreements and adapting multinational companies' contracts to comply with Brazilian Law. Ms. Sansone Tutikian has solid experience working with domestic and international agency and distribution agreements, drafting and reviewing the minutes, negotiating the structure of the distribution agreement to be entered into and its potential termination, as well as assessing risk companies may be facing when electing one structure over the other. Priscila also knows deeply the judicial precedents concerning the matter, including the exit fees calculation criteria throughout the country. She also works with litigation related to non-compliance and default of contracts and representing clients before judicial courts and arbitration tribunals.
In the area of product liability, Mrs. Sansone Tutikian advises multinational companies on Brazilian Consumer Protection Regulations. Regarding this practice, she mostly works for the machine and vehicle production, power tools, pulp and paper, computer and energy industries. She has also handled recall campaigns and procedures, acting locally and before consumer protection authorities in Brasilia, such as the Consumer Defense and Protection Department (DPDC), a branch of the Ministry of Justice. Ms. Sansone Tutikian regularly counsels clients on product liability litigation including defending the client interests, arguing before the lower Courts, the State Court of Appeals.
Working on complex cases in the area of dispute resolution, Mrs. Sansone Tutikian handles issues related to international credit and guarantee agreements, default of construction contracts and non-compliance of contracts in general. As an example of her practice, Priscila has assisted an American governmental-investment-bank in a collection lawsuit involving a 37 million dollar-debt filed against an institution that renders health and educational services in Brazil. The lawsuit was originated by a credit agreement and a guarantee agreement entered into by her client in face of medical equipment's purchase. The lawsuit received favorable ruling before Lower Court, Court of Appeals and Superior Courts. It may also be relevant to mention Mrs. Sansone Tutikian's favorable performance within several lawsuits filed by former distributors in face of the products producer companies they had entered into distribution agreements with, involving significant indemnification claims, all of which ends up being concluded either with the complete denial of the claim or with relevant savings for the clients.
Bar Admissions
Brazilian Bar Association (OAB-RS)
Education
LL.M, Private Law, Universidade Federal do Rio Grande do Sul (UFRGS), Porto Alegre, 2007

LL.B, Pontifícia Universidade Católica do Rio Grande do Sul (PUC-RS), Porto Alegre, 2001

Academy of American and International Law, Contracts, Negotiation, International Transactions and Arbitration, The Center of American and International Law, Plano, TX, USA, 2008

Professional Career
Professional Associations
Chambers of Commerce and Associations
- American Chamber of Commerce (Amcham-RS);
- Deutsch-Brazilian Chamber of Commerce and Industry (AHK).
Meet our Firms and Professionals
WSG's member firms include legal, investment banking and accounting experts across industries and on a global scale. We invite you to meet our member firms and professionals.