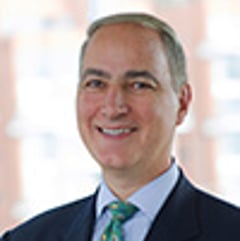 Sergio Michelsen Jaramillo
Partner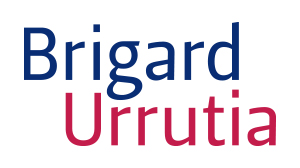 Bogota, Colombia
Local Time: Saturday 06:47
Practice Expertise
Corporate
Mergers and Acquisitions
Telecommunications, Media and Technology
Trust and Estates
Areas of Practice
Corporate
Mergers and Acquisitions
Telecommunications, Media and Technology
Trust and Estates
WSG Practice Industries
WSG Leadership
WSG Board of Directors - Chair Emeritus 2014-2015
WSG Board of Directors - Chair 2013-2014
WSG Board of Directors - Chair Elect 2012-2013
WSG Board of Directors - Secretary 2011-2012
WSG Board of Directors - Director 2009-2011
WSG Regional Council - Member 2009-2011
Mergers & Acquisitions Group - Member
Technology, Media & Telecommunications Group - Member
Trade and Investment Group - Member
View More
Profile
Member of Brigard Urrutia since 1992 and partner since 1994. With more than 30 years of extensive experience. Mr. Michelsen advises leading local and foreign companies in Corporate/M&A transactions as well as clients in respect of telecommunications, media and technology matters. He also counsels prominent families in connection with their private wealth. Over the course of his distinguished career, he has consistently been recognized in Colombia and internationally as one of Colombia's leading M&A and TMT practitioners. He has acted as lead counsel in many of Colombia's largest and most complex transactions.
Among his most prominent transactions some of which have won the "Deal of the year" award in Latin America is the advice for SABMiller in the acquisition through a merger of Bavaria S.A., the second largest brewer in South America for US$7.8 billion, and the subsequent integration of AB InBev, he advise the French retailer Casino in the sale of a controlling stake in GPA in Brazil and Libertad in Argentina (US$ 1.8 billion) and advising Millicom International in its merger with UNE-EPM (valued at US$4.4 billion).
He has participated in transactions for a value in excess of US 60 billions along his professional career.
Mr. Michelsen received his JD from Universidad de los Andes and holds a Master's degree in Commercial Law from the University of Paris II, France. He also did an intensive course in Project Finance at the Euromoney Institute in New York and several negotiation and management courses at Harvard University. He has also been a professor and frequent lecturer in the national and international realm.
He has been consistently highly recommended by specialized researchers such as Chambers & Partners, Legal 500, Latin Lawyer, The Global Telecoms Business Guide, The World's Leading Lawyers Who's Who Legal and The European Council Industry Report as one of Colombia's most prominent lawyers in his areas of expertise.
In 2016 he was recognized by the Magazine Revista Dinero, as one of the favorite attorneys of big companies and as one of the most named attorneys as expert in mergers and acquisitions.
Mr. Michelsen is a member of the board of directors of some of Colombia's most prominent companies such as Grupo Sura S.A., Grupo Semana, Itaú and Publicar and Fundación Cardio Infantil.
He also services on the boards of highly respected not-for-profit organizations.
Bar Admissions
Admitted to practice law in Colombia in 1984. Mr. Michelsen-Jaramillo is member of the International Bar Association, American Society of International Law, Institute for Transnational Arbitration, the Center for Telecommunications Studies and YPO Young Presidents Organization.
Education
Mr. Michelsen received his JD from Unviersidad de los Andes, Bogota, 1984; He has a master's degree in commercial law from the University of Paris II, France and an intensive course on the US legal system from the University of Texas, at Dallas, in 1986.
Areas of Practice
Telecommunications, Media and Technology
Professional Career
Significant Accomplishments
* Highly recommended lawyer in Corporate Law and Mergers & Acquisitions in accordance with PLC Which Lawyer 2006
* Highly recommended lawyer in Corporate Law and Mergers & Acquisitions in accordance with Latin Lawyer, 2006
* Highly recommended lawyer in Communications in accordance with Who's Who Legal. 2006
* Recommended lawyer in IFLR 1000, The Guide to the World's Leading Financial Law Firms. 2007
* Lawyer with the highest qualification and recommendation for Colombia in Corporate and Commercial Law in accordance with Chambers Global, The World's Leading Lawyers for Business. 2007
Professional Associations
American Bar Association
International Bar Association

International Bar Association
American Society of International Law
Institute for Transnational Arbitration
Center for Telecommunications Studies
Leadership Chair of Lex Mundi's E-commerce Practice Group
Regional Vice-Chair Antitrust and Competition Practice Group
Seminars/ Presentation
Mr. Michelsen participated as a speaker at the ITU conference held in Geneva in September of 1997 in connection with which he published the article "Colombia: Regulatory Environment to Achieve an Interactive Society". He also acted as speaker at the third annual telecommunications and informatic summit, sponsored by the Center for Investigation in telecommunications, where he gave a speech on the interactivity of telecommunications and information technology.
Professional Activities and Experience
Mr. Michelsen worked as a lawyer at the Exchange Control Superintendency, (Bogota, 1983 - 1984), Cavalier Abogados, (Bogota, 1985-1987), and Baker & Botts, (Houston, USA, 1986). He was also Secretary General and Legal Advisor at the Bogota Stock Exchange (1987 - 1988), and headed the Legal Department of Shell Colombia (Bogota, 1988 - 1991).
Mr. Michelsen currently teaches at the Law and Business Administration Faculties at the Universidad de los Andes. Furthermore, he has been a Lecturer at Universidad Javeriana, Universidad de los Andes, Universidad Externado de Colombia, Universidad del Rosario and Bogota's Chamber of Commerce.
Articles
Additional Articles
Mr. Michelsen has published the following articles: "Stabilization Clauses in International Contracts", 1984; "The Protection of the Commercial Name", 1986; "Affiliates and Group of Companies" 1996; "Telecommunications Sector in Colombia", 1996. Telecommunications article entitled "Colombia: Revolution in order to achieve evolution", 1997; "Project Finance in Colombia", 1997, "Opportunities and liberalization in the Colombian Telecoms market" 1999.
Meet our Firms and Professionals
WSG's member firms include legal, investment banking and accounting experts across industries and on a global scale. We invite you to meet our member firms and professionals.