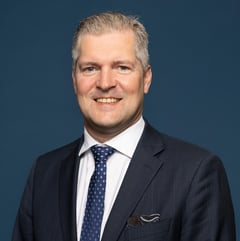 Practice Expertise
Areas of Practice
Commercial Contract Law
Compliance and Risk
Employment Law
Private Equity
Public Sector
Technology and Telecom
View More
Profile
Thomas Talén has extensive expertise in HR-related legal advice in most aspects of employment law in both private and public sectors.
Thomas has experience from, among other things, corporate restructuring and personnel-related issues, including follow-up of individual working conditions, as well as dispute resolution. He regularly assists clients with questions about hiring of personnel and temporary employment.
Thomas was ranked among the top 10 lawyers in Norway within employment law as well as one of the top lawyers who are «Up & Coming» in Norway within Investigation and Compliance by one of Norway's leading financial papers annual rating in 2021.
His expertise with regards to employment law is also recognized, and regularly mentioned in The Legal 500 in recent years:
Areas of Practice
Commercial Contract Law
Compliance and Risk
Employment Law
Private Equity