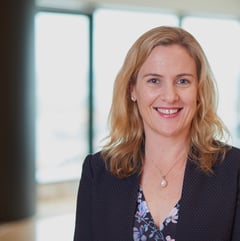 Victoria Hepburn
Office Managing Partner

Practice Expertise
Areas of Practice
Profile
I have acted predominantly, but not exclusively, for employers in NZ and Australia for over 15 years in the public and private sectors and in industries including State & Local Government, Health, Aged Care, Education, Agribusiness, Finance, Insurance and Tech.
From a history at the blended bar in NZ and a strong public sector practice I also have a not so secret passion for administrative law.
Career Highlights
Advising numerous employers on strategic Industrial Relations matters, Union engagement, Enterprise agreement negotiations, termination of agreements and business structuring across a number of sectors
Acting for professional services firms and medical partnerships in partnership dissolutions and contentious disputes
Acting for various Federal, State and Local Government departments and statutory bodies in defence of administrative decision making including in the Administrative Appeal Tribunal and the Supreme Court of Queensland
Advising on large public sector change programmes involving various stakeholders and unions
Repeatedly enforcing comprehensive restraints in both the State and Federal Courts for a large national insurer
Successfully defending Ramsay Healthcare in a class action led by the Queensland Nurses Union claiming all 24/7 rostered nursing staff were entitled to all gazetted public holidays whether or not they had rostered or ordinary hours
Successfully defending Blue Care in a large classification and demarcation dispute in relation to unregistered care workers
ProBono work with the Domestic Violence Action Centre, Basic Rights Queensland and many more.
Education
LLB, ADVANCED LITIGATION SKILLS CERTIFICATE
Articles
Industrial issues in the sale or acquisition of a university campus
Exploring the key industrial issues to consider when entering into commercial arrangements involving the sale or acquisition of a university campus.

HR&IR Update | A glimpse at the changes proposed by the new Queensland Industrial Relations Bill 2016
On 1 September 2016, the Palaszczuk Government introduced the long awaited Industrial Relations Bill 2016 (Bill) to the Queensland Parliament.
New Labour Hire Licensing Scheme 2018


Update from our HR&IR team about Queensland's new Labour Hire Licensing Regulation 2018.

Queensland's 'Right to Education': implications for State educational institutions


We continue our series of updates about some of the key human rights protected under the new Human Rights Act 2019 (Qld) with an overview of the right to education.

Managing departing employees - are you prepared?


How to best ensure employees leaving your organisation do not take confidential information or intellectual property.
Meet our Firms and Professionals
WSG's member firms include legal, investment banking and accounting experts across industries and on a global scale. We invite you to meet our member firms and professionals.