Training and Prevention of Service Delivery Staff Due to Covid-19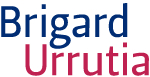 Employers, contracting companies, enterprises and individuals who use employees, contractors, or people in arrangements of phone or cellphone orders, website orders, mobile apps, digital platform, gig economy, and freelancers, for delivery service or the purchase and delivery of goods and merchandise, must comply with the following prevention and promotional measures:
Set appropriate communication channels for notifying suspected cases of Covid-19 to the District, Department or Municipality Health Secretariat.
Inform in a timely and due manner about Covid-19 suspected cases and allow the implementation of the procedures established by the competent authorities to manage these cases.
Inform delivery service staff about the implementation of a reporting mechanism including all the contact data of the District, Department or Municipality Health Secretariat.
All entities, companies, and people who use digital platforms, or any other means to provide or interact with the delivery service must report to the Territorial Direction of Health, the District, Department or Municipality Health Secretariat, or to the employee, contractor or person 'health entity, if he or she has fever, cough or difficulty breathing, among other symptoms. He or she must be addressed to the network of healthcare services assigned by his or her health entity. Lack of compliance may result in legal actions.
Execute all the protocols, procedures and guidelines defined by the Ministry of Health and Social Protection in the document called "Guidelines for preventive and mitigation measures of SARS-CoV-2 (Covid-19) addressed to people, employees, owners, and managers of companies who provide delivery service".
Follow the directions, suggestions and advises provided by the occupational risk's insurance companies regarding the promotion and prevention for the preparation, response and attention of Covid-19 cases.
Supply to all employees or contractors providing delivery service or those who are involved in the service chain, the same elements of personal protection required by law for dependent employees, following the guidelines defined by the Ministry of Health and Social protection to prevent the spread of Covid-19. This obligation is also applicable to independent employees who provide delivery service.
Implement and train on cleaning, prevention and self-care measures in the provision of delivery service.
Train by different means and communication strategies on the proper techniques for handwashing, promoting frequent handwashing and supplying soap or other disinfecting substances for proper handwashing, as well as disposable towels for drying.
Inform employees, contractors and people who provide delivery service not to share personal protection equipment.
Train and inform that during the emergency due to Covid-19, there shall not be meetings and if required for labor or service purposes, they shall not exceed 5 people, keeping their distance and other measures provided by the health authorities.
Instruct and inform delivery service staff that they must keep a minimum distance of 2 meters in supermarkets lines, stores, drugstores, restaurants or business places where they receive or pay the goods or products to be delivered. Reduce or eliminate unnecessary social interactions.
Set and inform appropriate mechanisms and ways to deliver products to clients, people, homes and companies that request them. Implement the "contactless delivery" model, reducing the risk of contagion, leaving purchased items in containers or packages at the reception or at the determined place, so that customers or people may remove them personally without having contact with the delivery service personnel.
Inform delivery service staff the labor consequences, if they an employment relationship, or the contractual or commercial effects according to the way in which the service is provided, and special the criminal consequences pursuant to Article 368 of the Criminal Code.
Link to article
MEMBER COMMENTS
WSG Member: Please login to add your comment.