DMCC Employment Guidelines during the COVID-19 Precautionary Measures Period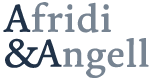 The DMCC Authority recently passed DMCC Guidelines 1 of 2020 (DMCC Guidelines) setting out what actions DMCC employers can take with respect to their employees during the COVID-19 Precautionary Measures Period.
DMCC entities can:
• Request employees to work remotely and implement means to monitor them (without infringing their privacy). Working remotely does not however apply to key employees working in Vital Industries. "Vital Industries" are the key industry sectors as announced by the Supreme Committee of Crisis and Disaster Management from time to time, which are eligible for a work-related movement permit (now required for movement around Dubai between 10:00 p.m. to 6:00 a.m.), available from the Dubai Police website. The Supreme Committee of Crisis and Disaster Management was established under the leadership of the Commander of the Dubai Police pursuant to Dubai Decree 22 of 2006 and Dubai Rule 14 of 2006. For the Vital Industries, please see the list of Vital Sectors and Support Sectors in our InBrief dated 6 April 2020.
• Place employee(s) on paid leave without employee's consent.
• Temporarily reduce employee's basic salary for a defined period (which must be mutually agreed). In spite of this temporary reduction, the employee's end of service gratuity will remain unaffected, and will continue to accrue according to the employee's basic salary prior to the temporary reduction.
• Place employee(s) on unpaid leave for a period (which must be mutually agreed).
• Collect and share employee's personal data with competent UAE authority (if requested) as reasonably required for the health, safety and wellbeing of their employees.
DMCC employers are discouraged from filing absconding reports against terminated employees who may be facing delays in cancelling their visas during the COVID-19 Precautionary Measures Period.
Where the DMCC Guidelines are silent, the DMCC entities shall remain subject to the UAE Labour Law. In contrast, the DMCC has not made DMCC entities subject to the requirements of Ministerial Resolution 279 of 2020 (on employment stability in the private sector) and Ministerial Resolution 281 of 2020 (on maintaining safe places of work), either in the DMCC Guidelines or on its website. Accordingly, the specific requirements imposed in those Resolutions would not apply to DMCC entities, unless the DMCC decides at a later date to make them applicable. For details of these Resolutions, please see our InBriefs dated 1 April 2020, 3 April 2020 and 6 April 2020 and our Legal Alert dated 6 April 2020.
As to accessing office premises of DMCC entities, the DMCC Authority has followed the decision of the Supreme Committee of Crisis and Disaster Management dated 23 April 2020 whereby a maximum of 30% of the workforce of all organisations would be allowed to work from the office premises. For more details of this decision, please see our InBrief dated 26 April 2020. DMCC entities based in the DMCC Business Centre (i.e., those with flexi desks, serviced desks or serviced offices leased from DMCC Business Centre) (Business Centre Members), however, are additionally subject to the recently issued DMCC Business Centre Health & Safety Policy, which restrict them to having one employee present at the office unit at any one time (and such employee must not be 60 years and older, or pregnant, or have chronic diseases). Such employee must also undergo thermal scanning available in designated areas within the DMCC Business Centre facility. ■
* * * *
Please visit our COVID-19 Resource Centre for copies of our COVID-19 inBriefs and Legal Alerts.
MEMBER COMMENTS
WSG Member: Please login to add your comment.