Comments on the New Rules for the Registration of Infant Formula Milk Powder Formulas
Published: June, 2016
Submission: June, 2016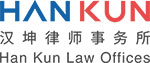 Related Articles in
Life Sciences
Latest Firm's Press
Han Kun Law Offices
Article 81 of the Food Safety Law of the PRC (the "Food Safety Law"), revised in 2015,
stipulates that the product formulas for infant formula milk powder shall be registered with the
food and drug administration under the State Council. As a subsequent supporting regulation,
the China Food and Drug Administrative (the "CFDA") promulgated the Administrative Measures
for the Registration of Infant Formula Milk Powder Formulas (the "Measures") on June 6, 2016,
which shall come into force as of October 1, 2016. We consider the following points to be
worthy of attention:
Establishing application thresholds, and equal requirements for domestic and imported
products
The Measures apply to the administration of the formula registration of the infant formula milk
powder (the "infant milk powder") produced, sold and imported to within the territory of the
PRC, and applicants must be domestic producers intending to produce and sell the infant milk
powder within the territory of the PRC, or offshore producers intending to export the infant milk
powder to the PRC. As a consequence, a CFDA-issued formula registration certificate is
needed when importing infant milk powder into the PRC.
Meanwhile, the Measures require applicants, which may also be producers, to have the capacity
to engage in R&D, produce and test infant milk powder, comply with good production practice
requirements for powdered infant formula foods, implement hazard analysis and critical control
point systems, and conduct inspections of outgoing infant milk powder batch by batch according
to the relevant laws, regulations and national food safety standards for infant milk powder.
Without meeting such conditions, producers cannot apply to register infant milk powder formulas.
Limitations on formula quantities to avoid market disorder
The Measures stipulate that each producer shall, in principle, have no more than 9 product
formulas under 3 formula series (each series includes 1, 2 and 3 stages), and require different
formulas for the same age group to have obvious differences, which must be proven by scientific
verification, in order to avoid market disorder caused by an overabundance of formulas.
In addition, the Measures allow wholly-owned subsidiaries within a corporate group, where such
subsidiaries already have registered infant milk powder formulas and production licenses, to
use the formulas registered by other wholly-owned subsidiaries within the same corporate group.
However, according to the Food Safety Law, a producer may not use the same formula to
produce different brands of infant milk powder. Thus, where a wholly-owned subsidiary
produces infant milk powder products using the formula and brand of another wholly-owned
subsidiary within a corporate group, the producer subsidiary may not produce the product by
using its own brand and the same formula at the same time, and vice versa. Such regulations
reduce waste of administrative resources caused by duplicative applications, and also facilitate
internal business arrangements within corporate groups, particularly multinational corporate
groups.

Related Articles in
Life Sciences
Latest Firm's Press
Han Kun Law Offices
MEMBER COMMENTS
WSG Member:
Please login to add your comment.