Chair's Objectives 2021-2022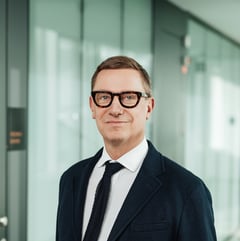 Dear WSG Members,

I am very honored to serve as the Chair of the WSG for 2021-2022. I look forward to putting these unusual times that we have experienced the last 18 months behind us, and I believe it is going to be a very exciting 2022 for us all.
I would like to express my sincere thanks to Ramón Ignacio Moyano of Beccar Varela for his fantastic work as Chair this last year, for his exemplary leadership and for his extraordinary ability to navigate us through a landscape that our organization, and none of us, have never experienced before. I trust and hope to receive his continued wise counsel in his role as Chair Emeritus this next year. I also want to express my thanks to the now former Chair Emeritus Mike Bernard, all members of the Board and the Regional Councils for working together with tremendous support from corporate headquarters to guide and take the organization through this last very special year.
During my term as your Chair this upcoming year, I will focus on the following four main objectives.
My first objective is to work for all of us to be able to meet in person again. We have learned this past 18 months that we all are fast adapters to new circumstances. However, I believe that nothing can replace the personal meeting, and it is our hope that we will soon be able to meet in person again. I look forward to participating in the planning and execution of both regional meetings and, of course, the annual meeting 2022.
My second objective is to continue the effort to develop the WSG digital platform. The last year has shown us the importance and benefit, as a network, to have a digital platform that makes it possible for us as members of WSG to share knowledge and information even if we cannot meet in person.
My third objective is to work on possibilities for us to create more business opportunities within the WSG network. When more than the primary contacts within the firms have an awareness of WSG, we will have an even wider platform to create business opportunities and share knowledge. We must also continue to increase the awareness of our brand globally which I believe can help us to win new business, individually, regionally and together internationally.
My fourth objective is to focus on the implementation of the different strategic committees that have now been created. These committees will work on the increased participation of members, on the expansion of the benefits used of the organization both regionally and globally, and the increased use of leveraging the organization to work better together while making the brand more well known.
We will all need to work together to be able to achieve these objectives, and I am counting on your support to do so. I hope that you will reach out to me with your thoughts on how we, as a group and organization, can improve and grow the network in this (hopefully soon) post-pandemic business environment. Thank you for your support and your trust in my leadership throughout the coming year.

Sincerely,

Stefan Erhag
Managing Partner, Delphi, Sweden
Chair, World Services Group