Chair's Objectives 2023-2024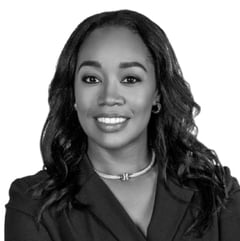 Dear WSG Members,

I am profoundly honored to serve as WSG Chair for 2023-2024. As we return to normalcy (and indeed become acquainted with our "new normal") following the global pandemic, WSG continues to grow as a very strong, innovative and collaborative global network. I look forward to continuing to add value to WSG and its prestigious Membership.
I would like to sincerely thank Herman H. Raspé of Patterson Belknap for his dedication as Chair and I am grateful for his continued leadership in his role as Chair Emeritus this coming year. I also want to thank the Board of Directors and the Regional Councils for working together with the continued support from corporate headquarters in Houston, along with our Members for such devoted participation and contributions.
During my term as your Chair this upcoming year, I will focus on the following main objectives:
Diversity:

WSG's diversity has grown leaps and bounds since attending my very first meeting, many years ago. We are now proud to boast leadership that is symbolic of the wider membership. At the Regional Council and Board levels we are actively cultivating authentically representative groups. Sub-Group initiatives, such as the Women's Group, provide great opportunities for us to expand on diversity and inclusion. We hope to explore further Sub-Groups this year.

Emerging Leaders:

As an "emerged" member of the Emerging Leaders Group (ELG), the growth initiative of our members firms' bright-and-best is very close to my heart. The ELG is a wonderful and very necessary movement to ensure succession and membership engagement, which are two key elements to safeguarding the network's viability and continued vibrancy.

Training Programs:

One of the paramount objectives at WSG is providing tangible benefits for our members. We have launched various leadership programs by engaging renowned professionals and learning institutions to develop specialized programs for the membership at large. These offerings have proven to be hugely successful. We hope to continue to equip our members with opportunities for professional and personal growth.

Update Technological Resilience of Our System:

WSG's one-of-a-kind technology platform is critical to the organization. Technology evolves, and so must the systems that support our network. You may recall that the "Platform Update Project" initiated during the 2022 – 23 term is anticipated to span several years. During the 2023 – 24 term, we will monitor the progress diligently to ensure the Project remains on course.

Network Membership/Recruitment:

Some key jurisdictions need WSG coverage; a deep bench is critical to our success. This year, we will maintain our continued focus on bringing new Members into the network.
Once again, I feel very privileged to serve as Chair of such a successful organization and with Members who are focused on offering the highest quality, value and service to clients. I look forward to your support and feedback, and I thank you for your trust in my leadership this year.

Sincerely,

Anastasia Campbell
Partner, Graham Thompson, Bahamas
Chair, World Services Group