IN THE NEWS

Significant Precedents from the DIFC Courts
On 31 October 2018 Afridi & Angell obtained three favorable orders in CFI-015-2018 ((1) ED&F Man Capital Markets MENA Limited (2) ED&F Man Capital Markets Limited v (1) Sayyed Hussain (2) RJ O'Brien MENA Capital Limited (3) Stephen Ghallami) after successfully defending an anti-suit injunction, an application to exclude evidence and obtaining a document production order, all of which set important precedents for litigation in the DIFC Court.
The orders were obtained during the course of proceedings in CFI-015-2018 issued by Afridi & Angell on behalf of its client to enforce the restrictive covenants of an employee, preventing the employee from using confidential information of our client for the benefit of the new employer in the first "springboard injunction" proceedings before the DIFC Courts.
The Anti-Suit Injunction
Some of the Defendants in CFI-015-2018 issued an anti-suit injunction against the Claimants on the basis that the Claimants had initiated similar and parallel proceedings before the United States District Court (Northern District of Illinois).
By an order dated 31 October 2018, the DIFC Court dismissed the anti-suit injunction with costs and raised the bar for obtaining an anti-suit injunction against proceedings in foreign courts by insisting that the DIFC Court should be satisfied that the proceeding sought to be stayed be clearly "vexatious and oppressive" on the party seeking the anti-suit injunction. The Court further held that where the party seeking the anti-suit injunction has an option to obtain a stay of proceedings in the foreign court proceedings itself, the DIFC Court would have no "compelling reason" to grant an anti-suit injunction since doing so would not be in line with the overriding objectives of the DIFC Courts.
The Application to Exclude Evidence
In the same order, the DIFC Courts analyzed whether it should exclude evidence relied upon by the Claimants in the form of telephone recordings between employees and clients of a DFSA regulated financial services firm. The Defendants relied on Article 378 of the UAE Penal Code which makes it unlawful to record private conversations. However, the recordings were made pursuant to Rule 6.7.1 of the DFSA Rules which requires authorised firms to retain recordings of its voice and electronic communications in relation to transactions and instructions.
By its order, the Court held that an authorised firm may record such conversations during work hours, at a place of work, whilst using work telephones since (a) such recordings were made pursuant to obligations under the DFSA Rules; and (b) there was due consent from the parties concerned.
The Document Production Order
The DIFC Courts also granted the Claimants' request for documents from the Defendants setting a precedent that a party's right to request documents under Part 28 of the DIFC Court Rules is not relinquished where the Court has not previously timetabled the dates within which a request for documents must be made. This order recognises that a party has a right to request documents in DIFC Court proceedings unless such right is expressly relinquished by a party.
Afridi & Angell represented the Claimants in all three applications. The Afridi & Angell team included Stuart Walker (partner), Haider Afridi (partner), and Sulakshana Senanayake (associate). Afridi & Angell instructed leading counsel Mr. David Craig QC and Mr. Edward Brown of Essex Court Chambers at the hearing of these applications.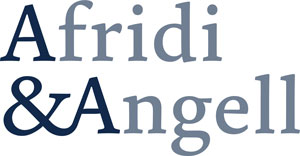 ---

Makarim & Taira S. Supports Danau Toba Eco-Tourism Development
Makarim & Taira S., as represented by our partner Maria Sagrado, is proud to have witnessed the agreement signing with seven investors committing to develop Danau Toba as an eco-tourism destination in the country. This was conducted by the Lake Toba Tourism Authority (Badan Pelaksana Otorita Danau Toba/BPODT) as a follow up to the Pre-Market Sounding on 21 September 2018.
As part of the IMF-World Bank Group Annual Meeting events in Nusa Dua, Bali on 11 October 2018, the investors agreed to put in a total of USD400 million (or IDR6.1 trillion) towards helping the government in developing the 77.5-hectare area around Danau Toba into an international tourist attraction. The investors include Bachtiar Karim (Gaia Toba Mas), Berlinton Siahaan (Agung Concern), David Makes (Alas Rimbawan Lestari), Erwin Hutabrat (Gamaland Toba Properti), Suhendro Santosa (Crystal Land Development), Surya Darmadi (Asset Pacific), and Wiraseno (Arcs House-Jambuluwuk). The development is seen to produce world-class hotels and resorts, a center for meetings, incentives, conventions and exhibitions (MICE), agro-forestry, organic farming, village tourism and tourism education. Socio-economic empowerment is also an important aspect, enabling the communities in Danau Toba to prosper.
The event was attended by the President of the Republic of Indonesia, Joko Widodo, the Coordinating Minister for Maritime Affairs, Luhut Binsar Pandjaitan; the Expert Staff of the Minister of Tourism and Chairperson of the Working Group on the Acceleration of the Development of 10 Priority Tourism Destinations, Hiramsyah S. Thaib; and BPODT President Director, Arie Prasetyo.


---

Ellex Valiunas Helps Advise Blackstone on the Acquisition of a Majority Stake in Luminor for EUR one billion
On September 13, 2018 Luminor, one of the leading banks in the Baltics announced that it has entered into a new strategic corporate partnership with a consortium led by private equity funds managed by Blackstone ("Blackstone"). As part of the transaction, the consortium will acquire a 60% majority stake in the bank from its current owners Nordea Bank AB ("Nordea") and DNB BANK ASA ("DNB") for a cash consideration of €1 billion.
Nordea and DNB will retain an equal 20% equity stake in Luminor and will continue to support the bank with long term funding, expertise and ongoing representation on the Board of Directors. Additionally, Blackstone has entered into an agreement with Nordea to purchase their remaining 20% stake over the coming years.
Ellex served as one of the firms advising Blackstone on the acquisition of the billion-euro stake in Luminor. The deal is the largest M&A transaction in Baltic history.
The Ellex team was led by partner Sven Papp and senior associate Alla Kuznetsova in Estonia, partners Zinta Jansons, Egons Pikelis and associate partner Valters Diure in Latvia, and partners Dovile Burgiene and Gediminas Reciunas in Lithuania.
Blackstone stated about the acquisition: "The transaction represents the largest majority stake acquisition of a universal bank by private equity in the last decade globally, and one of the largest M&A transactions in Baltic history'.
Blackstone is one of the world's leading investment firms, which seeks to create a positive economic impact and long-term value for its investors, companies and the communities. Blackstone leads a consortium of investors comprising funds managed by Blackstone and other long-term institutional investors.
Luminor is the third largest bank in the Baltic region and was established as an independent Baltic bank in 2017 built on the Baltic businesses of Nordea and DNB and combining the experience and knowledge from the Nordic countries.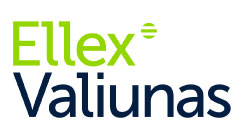 ---
Shoosmiths Advises Allied London on Multi-Million Pound Funding Deal for Enterprise City
Shoosmiths has advised Allied London on a £300m long-term funding partnership with Aviva Investors designed to create Enterprise City at the new St. Johns neighbourhood in Manchester.
The multi-million-pound investment will allow Allied London to deliver more than one million sq. ft. of commercial and leisure space, including TV and film studios, hotel/leisure and various property infrastructure across ten buildings.
Earlier this year, Shoosmiths also acted for Allied London when they secured Booking.com as the anchor tenant for 222,000 sq. ft. of space at Manchester Goods Yard, which forms part of Enterprise City's tech campus.
Shoosmiths real estate partners Vaqas Farooq and Daniel Monaghan led on the deal, alongside partner Judy Fawcett and associate Laura Green.
Earmarked for the former site of Granada Television Studios, Enterprise City will provide spaces for start-ups and small and medium-sized entities, as well as production facilities for media companies and buildings designed to attract global brands and industry leaders.
Daniel Monaghan said: "We are delighted to have been able to advise Allied London on such a monumental deal for the city. With such a large number of assets associated with the partnership, there were many complexities to consider bringing the deal to completion.
"Enterprise City is an extremely significant project for Manchester, which will not only drive the success of our regional economy but create a global platform for us to be seen as a leader and innovator in digital, media and enterprise clusters."
Michael Ingall, owner and chief executive of Allied London added, "Enterprise City is a concept Allied London has envisioned from scratch. Within 18 months, we have created something of significant value and importance for both Manchester's business community and the wider North West region. The transformation, re-adaption of old disused commercial buildings and a dynamic masterplan for new buildings was the catalyst for creating a new enterprise community for use by today's modern industry. We are very grateful to the team at Shoosmiths for all of their hard work in helping this exciting partnership come to fruition."
Manchester City Council approved planning permission for the Old Granada Studio development in May. The revised application supported Allied London's proposals to retain and refurbish the original site, as well as incorporating new workspace elements.


---
Heuking Kühn Lüer Wojtek Advises Shareholders of Digital Specialist Diconium on Sale of 49 Percent Stake to Volkswagen
A team comprised of members of several offices led by Stuttgart-based Partner Dr. Peter Ladwig comprehensively advised diconium group GmbH and its managing shareholders on the sale of a 49% stake in diconium digital GmbH to Volkswagen AG and accompanied the transaction. The relevant agreements were signed on November 21, 2018. The sale is subject to approval by the antitrust authorities.
The advice provided by Heuking Kühn Lüer Wojtek included, among other activities, support in the due diligence process and the drafting and negotiation of all contracts as part of the transaction, in particular the purchase agreement and ancillary contracts.
diconium (formerly dmc) was established by Andreas Schwend and Daniel Rebhorn in 1995 and is a leading specialist for the holistic development of digital business models. Its activities include strategy development and the design of the user experience (UX), as well as the implementation and operational realization of business ideas. Managed by its two founders, diconium group currently employs some 800 people at its sites in Germany, Portugal, the U.S., and India. diconium's core competences include the development of sales platforms for digital products and services as well as IT systems in customer management.
Volkswagen Group, headquartered in Wolfsburg, is one of the world's leading manufacturers of automobiles and commercial vehicles. Employing more than 600,000 people, Volkswagen delivered more than 10.741 million vehicles last year and generated sales of about EUR 230 billion.
Volkswagen and diconium intend to jointly develop business models and expand Volkswagen's range of digital value-added services in the future. diconium will thus become an important technology partner for the development of new digital services offered by Volkswagen. Among other activities, both companies intend to launch a global online sales platform allowing Volkswagen customers to purchase and manage all upcoming "We" services and on-demand functions for their connected vehicles. This will enable customers to quickly and easily access digital value-added services in their fully networked vehicles in the future.
Counsel to diconium group GmbH and its shareholders
Heuking Kühn Lüer Wojtek:
Dr. Peter Ladwig (Lead),Dr. Alexander Schott,
Caren Hertfelder (all Corporate/M&A),
Dr. Markus Klinger,
Antje Münch, LL.M. (both IP/IT),
Dr. Antonia Stein (Employment), all Stuttgart
Fabian G. Gaffron (Tax), Hamburg
Dr. Reinhard Siegert,
Dr. Ruth Schneider (both Antitrust), both Munich
Counsel Clifford Chance LLP:
Dr. Jörg Rhiel, Corporate/M&A (Lead)
Dr. Nadine Fell, both Frankfurt


---
Springboard Advise on Sale of Geerings Digital to Automated Systems Group
Geerings Digital ("Geerings"), a leading player in the managed print services industry, has been sold by Springboard Corporate Finance to Cambridge based Automotive Systems Limited ("ASL") for an undisclosed sum.
Geerings, which is based in Ashford, Kent, supplies and services print management solutions to commercial and education sectors across Kent, Essex, London, Sussex and Surrey. Family owned Geerings has built a strong reputation and offers a market-leading range of solutions.
ASL reported revenues of £19.8m for its year ending 30 September 2017, and the acquisition will boost the company's overall turnover past £27m, along with increasing headcount to 140. ASL Group of Companies is backed by Mobeus Equity Partners and specialises in telephony and unified communications, production print and IT support. Geerings represents ASL's second acquisition in 2018 having previously acquired eight businesses in the sector.
Geerings was advised on the sale by David Neate and Jonathan Wright of Springboard Corporate Finance.
David Neate commenting on the transactions said: "We are delighted to have been able to support Will and Adam Geering on the sale of their family business. It was always a key criteria of the shareholders to find the right strategic partner to preserve the reputation of the business as well as maximising value. By managing a competitive process across a range of strategic trade acquirers we have been able to achieve these twin objectives. We would like to wish ASL every success moving forward."
Will Geering, chairman of Geerings Digital, said: "We chose ASL as we felt that the company cultures were aligned and that they would ensure that Geerings Digital continued to prosper. We firmly believe that our customers will see positive benefits from the change and will welcome the additional services that the combined group can offer."


---

Beccar Varela Helps Advise in the Secured Financing from International Banks to an Affiliate of JinkoSolar Holding Co., Ltd. for a Total Amount of US$105,185,805 Million
Buenos Aires, November 1st, 2018. Martínez de Hoz & Rueda (Argentina) and Cleary Gottlieb Steen & Hamilton LLP (USA) assisted Cordillera Solar I S.A. -in its capacity as borrower-, a vehicle of JinkoSolar Holding Co., Ltd. -the sponsor-, while Beccar Varela (Argentina) and Clifford Chance US LLP (USA) assisted Inter-American Investment Corporation, in its capacity as lender and Mandated Lead Arranger; IIC, as agent acting on behalf of the Inter-American Development Bank, as lender; IIC, as agent acting on behalf of the IDB, in its capacity as administrator of the Canadian Climate Fund for the Private Sector in the Americas, as lender; Nederlandse Financierings-Maatschappij Voor Ontwikkelingslanden N.V., in its capacity as lender and Mandated Lead Arranger; and Bank Of China Limited as eligible hedge provider -the lenders-, in the project finance for a total capital amount of up to US$105,185,805 million, for the construction, operation and maintenance of two renewable solar-photovoltaic energy power plants. Tanoira Cassagne Abogados (Argentina) assisted Banco Comafi S.A., in its role as local trustee and onshore collateral agent -the trustee-.
This financing represents an important contribution to the government initiative to include renewable energy sources to the Argentine market, by means of the RenovAR Program. It involves a "project finance" structure, which has not been frequent in Argentina over the past fifteen years, which is expected to be crucial for the financing of renewable energy projects in the coming years.
The loan proceeds will be used to finance the construction, equipment, operation and maintenance of the "Parque Solar Iglesia Guañizuil", a renewable energy power plant of 80 MW located in Iglesia, in the Argentine province of San Juan.
Legal advisors to the borrower and sponsors: In-house counsel - Kurt Tang, Evan He, Brad Yan and María Gutiérrez Smith.
Legal advisors to the Senior Lenders: Beccar Varela: partners Pablo José Torretta and José Carlos Cueva and associates Felipe Videla, Ivana Grossi, Luciana Liefeldt and Gonzalo Viña.
In-house counsel - Katherine Scheider Hallahan (for IDB and IDB Invest) and Sasha Theroux (for FMO).
Legal advisors to the trustee and the collateral agent: In-house counsel - Carmen Marcela Nosetti.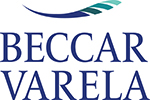 ---

Dealmaker Optimism Soars to Record High in Dykema 14th Annual M&A Survey: Impact of Trump Administration, Midterm Elections and the Rise of Automotive M&A
Respondents to Dykema's 14th Annual M&A Outlook Survey expressed the highest level of optimism for the M&A market in the 14-year history of the firm's survey.
Sixty-five percent of respondents expect the M&A market to strengthen over the next 12 months, significantly up from the mid- to high 30s where it has remained for the past several years. The increased optimism is tied to economic conditions, with 64 percent of respondents indicating a positive outlook on the economy during the next 12 months.
"The spike in optimism in this year's survey was not a surprise. We've been hearing a similar sentiment from all of our clients, largely fueled by the strong economy, successful completion of several major megadeals this year, and the strength of the financial markets when the survey was taken in the summer of 2018," said Thomas Vaughn, co-leader of Dykema's M&A practice. "While there is no sign of optimism in M&A slowing down, many in the industry are wondering if it will be able to continue at this pace and, if not, when the next downturn will arrive."
With the upcoming 2018 midterm elections, Dykema asked respondents what impact a change from Republican majority to Democratic majority in the House of Representatives or Senate would have on the M&A market in 2019. The results show respondents believe that a Democratic majority in Congress after the mid-term elections would have a positive impact on M&A, with 46 percent of respondents indicating a positive impact for M&A in the case of a Democratic victory in the House (36 percent negative) and, for the Senate, 48 percent indicating a positive impact for M&A (35 percent negative).
The survey yielded a number of other interesting conclusions, including:
Seventy-five percent of respondents said they would be involved in an acquisition in the next 12 months, up from sixty-eight percent in 2017
Eighty-two percent of respondents expect there to be an increase in M&A activity involving privately owned businesses in the next 12 months
For the fifth year straight, availability of capital remains the top factor responsible for fueling U.S. M&A activity
Most respondents foresee a significant or somewhat positive impact on M&A markets from the corporate tax cut (81 percent), U.S. repatriation tax changes (78 percent), personal income tax decreases (68 percent) (Question 17)
Respondents predict the following sectors will see the most M&A activity in the next 12 months, ranked in the following order: 1) Automotive; 2) Energy; 3) Consumer Products; 4) Healthcare; 5) Technology
"One of the more interesting findings from this year's survey is the respondents selected the automotive industry as the sector they expect to see the most M&A activity in the coming year, with healthcare and technology dropping to the fourth and fifth sector ranking," said Stephen Sayre, co-leader of Dykema's Mergers & Acquisitions sub-practice group. "Dealmaking in this section could be vigorous as the automotive industry hits a wave of disruption with the rise of connected and driverless cars."
Survey results are being released at Dykema's exclusive annual M&A Outlook events throughout the month in Detroit and Chicago.