Kochhar & Co. Represents Public Sector Oil Marketing Cos. (OMCs) before the Competition Commission (CCI) Against Allegations of Anti-Competitiveness and Abuse of Dominant Position; CCI Imposes USD $5.2 Million Penalty on the Sugar Manufacturers
Kochhar & Co. successfully represented the three leading public sector units (PSUs) namely Bharat Petroleum Corporation Limited - BPCL; Hindustan Petroleum Corporation Limited - HPCL; and Indian Oil Corporation Limited - IOCL; together referred to as the Oil Marketing Companies (OMCs) before the Competition Commission of India (CCI) against allegations of anti-competitiveness and abuse of dominant position.
Kochhar & Co's competition team comprising of Reeta Mishra and Abhishek Verma, led by the Anti-trust & Competition practice head - Piyush Gupta, represented the OMCs before the CCI.
In a common order dated 18 September 2018 relating to six complaints wherein 26 parties were arrayed as opposite parties, the CCI imposed a penalty of USD 5.2 million (approx. INR 38.05 Crore) on 20 parties (18 sugar mills and 2 trade associations) while rejecting the allegations against the OMCs.
The CCI, while exonerating the three OMCs of charges of violating the provisions of the Competition Act, 2002 by floating a joint tender, has held that "since the terms of the tender are same for all the OMCs, floating a joint tender is not only a more efficient option, but is also more cost-effective, as it eliminates cost, time and effort in floating multiple tenders with the same terms and conditions", while going on to say that "floating of joint tender by OMCs for procurement of ethanol per se cannot be construed as anti-competitive particularly when such process has evident efficiency benefits".
This is a landmark decision wherein the CCI has undertaken an in-depth study of the benefits of joint purchasing and distinguished the same from cartelization because of the pro-competitive effects accorded by the former as against the adverse impact that the latter has.


---

Karanovic & Partners Advises ZF Group in EUR 160 Million Investment to Open Factory in Pančevo
A leader on the car industry market, the German company ZF opens its factory in Pančevo within the first phase of the EUR 160 million investment. The factory will start producing machines, generators for hybrid and electric drives, gearshift switches and microswitches in the first half of June.
The beginning of the factory's operations, on 10.8 ha of the North business zone in Pančevo, which the city has given to the investor free of compensation, will mean 540 new jobs for the people of Pančevo.
The Serbian Government pronounced this project an investment of importance for the state's development. For Pančevo, this is the first direct greenfield production-technological investment in the last 40 years. The factory will open 1,000 new jobs in total, as well as enable a significant transfer of state-of-the-art technology and an increase of public revenues - 67% of which will remain in the local self-government.
ZF will start the second phase of investments this year as well, instead of 2022, as initially planned. The second stage entails the expansion of the production to an additional 30,000 square metres of space, and the establishment of a research and development centre, for which the company has set another EUR 60 million.
ZF operates in 40 countries around the world and has a global workforce of over 146,000 employees. In 2017, it recorded sales of EUR 36.4 billion. The company invests more than six percent of its sales in research and development annually, in particular for the development of efficient and electric drivelines. ZF group is committed to its Vision Zero - zero accidents and zero emissions being the end goal of all the company's activities.

*Independent attorney at law, practicing in Slovenia in cooperation with Karanovic & Partners.

---
NNDKP Assists Globalworth in Developing the New EUR 35.5 Million Logistics Project in Chitila
Nestor Nestor Diculescu Kingston Petersen (NNDKP) has assisted Globalworth, the largest office investor in Romania and Poland, in the transaction targeting the partnership with Global Vision, one of the largest construction and industrial parks management company in Romania in the development of a logistic project in Chitila (Ilfov County) on a 136.000-sqm land.
The logistics project will be built on an investment of EUR 35.5 million. Moreover, the project also marks the launching of the Global Logistics brand, a platform that incorporates all the industrial and logistics Globalworth projects.
Ioana Niculeasa, Partner and head of the Real Estate practice, led the NNDKP team, which consisted of Ioana Grigoriu, Managing Associate (Real Estate), and Adriana Zamfirescu, Associate (Real Estate). The legal assistance services provided to the client addressed all aspects specific to a real estate transaction. The team also benefited from the support of Georgeta Dinu, Partner and head of the Competition, State Aid and EU Law practices, and of Anca Pascu, Associate (Competition, State Aid, EU Law practices) whose contribution centered on the competition aspects of the transaction.
"Logistics projects represent an ever-increasing share of the real estate market in Romania. We expect such developments to continue in a sustained flow in the future. In addition, the prospect of working with Globalworth on these types of projects - partnerships for the development of industrial parks - honors and motivates us to bring our contribution and expertise to the expansion of this segment", declared Ioana Niculeasa.
"The Romanian logistics market has increased annually and is becoming more and more attractive and competitive. We have followed this development thoroughly and analyzed the investment opportunities on this market, and in 2019, we decided to strengthen our position on the industrial and logistics segment. We launched the Global Logistics brand, which will incorporate all our logistics projects, and the Chitila project is a stepping-stone in the continued development of our portfolio. NNDKP is a traditional partner for us, who has been assisting us in key projects throughout the years, and we are very pleased to see the results of our joint efforts in this transaction," stated Mihai Zaharia, Director of Investments and Capital Markets, Globalworth.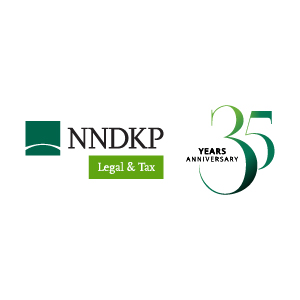 ---
Szecskay Attorneys at Law Claims Victory in EUR 73 Million International Arbitration
Szecskay Attorneys at Law secured a EUR 73 million, high-profile victory at an ICSID tribunal on behalf of French food services company, Sodexo Pass International. The tribunal awarded the decision on 28 January 2019 and ordered Hungary to pay the amount plus interest after also rejecting the European Commission's amicus brief submitting that the ICSID tribunal lacks jurisdiction following the Court of Justice of the European Union's landmark judgment in the Achmea case.
The case concerns the effects of Hungary's legislative package reforming Hungary's fringe benefit system. Sodexo argued that the reform constituted indirect expropriation of Sodexo's investment under the French/Hungarian bilateral investment treaty.
Szecskay Attorney at Law's team consisted of Andras Szecskay and Gyorgy Wellmann who were co-counsel to Philippe Cavalieros and Janet (Hyun Jeong) Kim from Simmons & Simmons, Paris.
Founding Partner Andras Szecskay, said, "The case started well before the Achmea decision and we are professionally satisfied for the client. We are proud that we were able to achieve this successful result particularly as we were facing submissions by the European Commission as well the Hungarian government to dismiss the claim on the basis of the Achmea judgment. Gyorgy Wellmann added: "This was a complex and challenging case and we are therefore delighted with the favorable result and the tribunal's decision may also serve as precedent in future cases."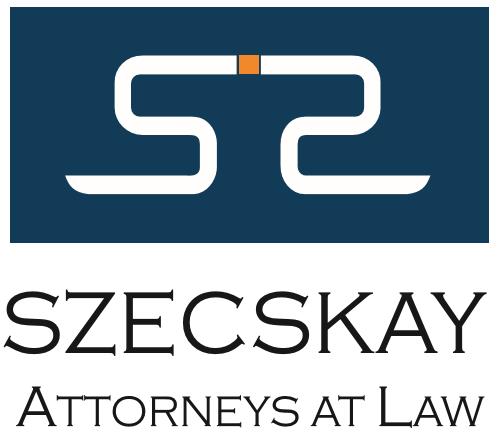 ---
Springboard Corporate Finance Advises on £12 Million Sale of Bellvedi to Tracsis
It's full steam ahead for Bellvedi and Tracsis. Bellvedi Limited is a UK based software company that operates in the rail industry and specialises in timetabling software. Bellvedi's key product, ATTune, is a key timetable planning software package and is extensively used by train operating companies, infrastructure providers, franchise bidding teams and rail consultancies for the creation, validation and optimisation of timetables in time pressured environments.
Tracsis plc has a blue-chip client base that includes all major UK transport owning groups. John McArthur, Chief Executive Officer of Tracsis plc, commented "We have known the Bellvedi team for a number of years and have worked closely with them on a number of key projects. Bellvedi has a great product and complementary customer base and their expertise in timetable planning and optimisation is second to none. We welcome the Bellvedi team to Tracsis and look forward to continued successes in future."
Managing Director of Bellvedi, John Bell, said "This transaction marks the start of an exciting new chapter in the life of Bellvedi and our products. Being part of a larger group will enable us to unlock opportunities that will benefit the UK rail industry and beyond."
Bellvedi were advised on the transaction by David Neate and Robert Johnson of Springboard Corporate Finance. David commented "Bellvedi's innovative software is market-leading and joining the Tracsis family at this stage in its development will enable the business to fully capitalise on the market opportunity. This is a great example of a strategic acquisition that should be a win win for both parties."
"Springboard have been instrumental in making sure this deal goes ahead, finding and communicating a deal format that worked for all parties involved. They were painstaking in answering our queries and helping make what can be an emotional process as seamless as possible," said John Bell, Managing Director of Bellvedi Ltd.
ABOUT SPRINGBOARD
We are a market leading corporate advisory firm focused on providing strategic, commercial and financial advice and support to a range of clients. We focus exclusively on the following services:
Acquisitions - supporting corporates and management teams - identifying targets and executing deals
Disposals - Full or partial business sales and exits
Raising finance - working capital or development capital - typically debt or private equity/venture capital
Management / Retained advisory - strategic, commercial and financial support

---

Carey Advised The Walt Disney Company on the Mandatory Merger Control Procedure before the National Economic Prosecutor Regarding the Global Acquisition of Twenty-First Century Fox for USD $71.3 Billion
Carey advised The Walt Disney Company (TWDC) on the mandatory merger control procedure before the National Economic Prosecutor (FNE) regarding the global acquisition of Twenty-First Century Fox (21CF) for USD71.3 billion, including film and television studios and international cable and television businesses, which closed subject to behavioral remedies.
It was a worldwide transaction that involved two of the biggest players in the industry, and which required notifications across multiple jurisdictions. Given the existence of horizontal overlaps between the parties, the FNE analyzed the need for remedies.
Considering the specific situation of the Chilean market, the FNE approved the transaction subject to behavioral remedies, taking a different stand to the competition agencies from Brazil and Mexico, where the parties were requested to divest 21CF's sports channels.
The remedies offered by the parties were aimed to respond to the main risk identified by the FNE during its investigation, that is, the increase of negotiating power that TWDC would supposedly have after the transaction on the operation and wholesale supply of Pay-TV channels.
Carey advised The Walt Disney Company through a team led by partner Claudio Lizana and associates Felipe Hepner and Paulina Espinoza.


---
QIL+4 Abogados Acts as Local Counsel in The Latest Sovereign Bond Issuance In Guatemala For The Total Amount Of USD $ 1,200,000,000
QIL+4 Abogados, with the participation of José Quiñones and Santiago Granados, acted as local counsel representing the Republic of Guatemala as issuer on the US $500,000,000 4.900% Notes Due 2030 and on the US $700,000,000 6.125% Notes Due 2050.
This sovereign bond offering is the largest offering ever for the republic of Guatemala in the international capital markets under Rule 144A and Regulations S.
Citigroup global Markets Inc. acted as initial purchaser of the Notes. Other financial institutions involved include The Bank of New York Mellon.
In addition to QIL+4 Abogados, Simpson Thatcher & Bartlett LLP acted as special U.S. counsel for the Republic of Guatemala, Hogan Lovells US LLP acted as U.S. counsel for the initial purchaser and Consortium Legal (Guatemala) acted as local counsel for the initial purchaser.
This successful transaction sends a positive message to foreign investment in the country.


---
Morgan & Morgan Advised Cirsa Enterprises S.L.U. in Connection with the Offering of Senior Secured Notes for an Amount of up to £390,000,000
Panama, May 28, 2019. Morgan & Morgan acted as counsel to Cirsa Enterprises S.L.U. in connection with the offering of £390,000,000 4.750% senior secured notes due 2025, issued by Cirsa Finance International S.à.r.l., and to be guaranteed by the Cirsa Enterprises S.L.U. and, among others, Gaming & Services de Panama, S.A.
Cirsa is one of the leading gaming companies in Spain, Italy and Latin America and is engaged in the operation of slot machines, casinos and bingo halls and the manufacture of slot machines.
Partners Francisco Arias and Roberto Vidal and associate Cristina De Roux, participated in this transaction.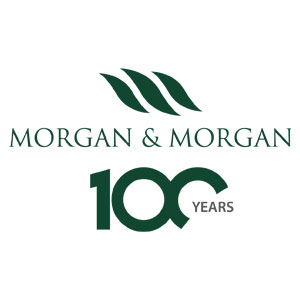 ---
Beccar Varela Advises YPF Ventures Acquisition Stake in Sustentator
The operation through which YPF Ventures obtained a strategic stake in Sustentator S.A. closed.
YPF Ventures is a YPF vehicle which seeks to diversify the company's energy-related businesses and boost its local innovation. YPF Ventures will position itself in a new field for YPF, as a tool to generate innovation, either by incorporating already-proven global technology or developing at start-up level. "YPF Ventures captures and catalyzes the entrepreneurial spirit of our company, projecting it onto the innovation and technological disruption stage", said Daniel González, CEO of YPF.
Sustentator S.A. is a leading company dedicated to the engineering and installation of clean renewable energy, reducing emissions. Among the company's goals are the dissemination, education and advice on energy savings. The installation of this type of energy solutions - both photovoltaic and hot water tanks, where the consumer generates their own energy - is a worldwide trend, bolstered in Argentina through the implementation of the Law of Distributed Generation. Paul Howlin, new President of Sustentator S.A., together with Daniel Nofal, will lead the company in this phase.
"Having worked on several deals that have marked milestones for YPF, it was a privilege and a challenge to be part of the first YPF Ventures acquisition", said Tomás Allende, Beccar Varela's partner.
This successful transaction sends a positive message to foreign investment in the country.
With this acquisition, YPF begins its growth strategy in the renewable energy retail business, launching itself in the niche of photovoltaic module installations and other technologies aimed at industries, businesses and homes.
Counsel to YPF VENTURES - In-house counsels: Germán Fernandez Lahore, Fernando Gomez Zanou, Paola Garbi, Pilar Rodríguez Salto and Martina Muñua.
Beccar Varela: team led by partner Tomás Allende and associates Paula Casaux Alsina and Milagros Valenzuela.
Counsel to Sustentator S.A.: Richards Cardinal Tutzer Zabala y Zaeffe (RCTZZ). Team comprised of partners Calixto Zabala, Jorge Tutzer and Mariana Vazquez.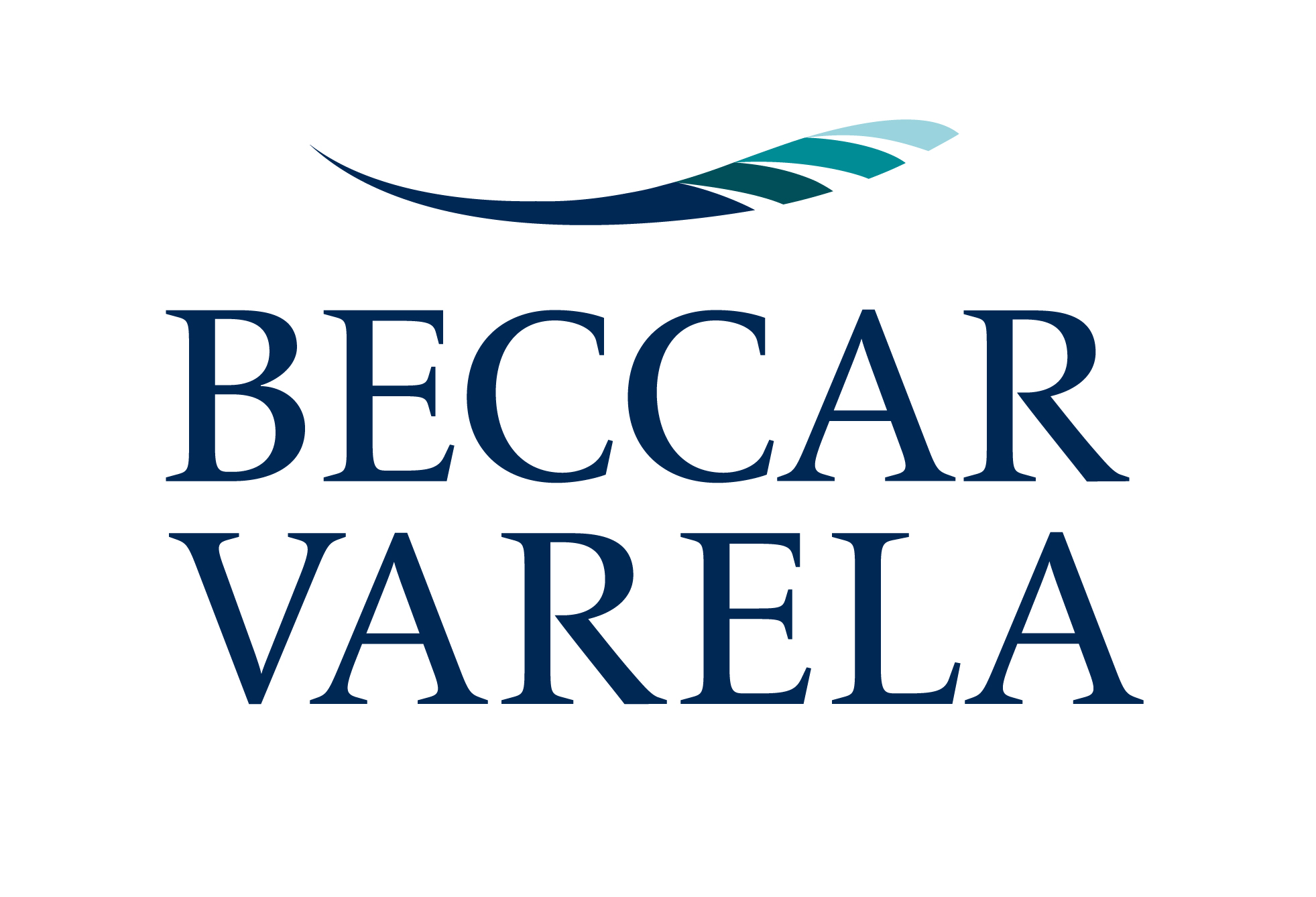 ---

Dinsmore Provides Comprehensive Business Counsel in USD $43.7 Million Bank M&A Deal
Dinsmore & Shohl LLP is pleased to announce client Peoples Bancorp has finalized the acquisition of First Prestonsburg Bancshares and First Commonwealth Bank of Prestonsburg in a transaction valued at approximately $43.7 million.
The complex deal, which spanned more than six months, was led by attorneys Christian Gonzalez, Michael G. Dailey, J. Eric Quinn, and Jacqueline I. Painter. It involved a competitive bid process, intensive M&A negotiations, SEC S-4 Registration Statement, regulatory filings, multiple state filings, and approval from the Department of Justice.
The deal team also called on cross-functional support, with corporate guidance, as well as employment law counsel, from eight additional Dinsmore attorneys across the firm's Cincinnati, Washington, D.C., and Lexington offices.
On December 31, 2018, First Prestonsburg had approximately $308.5 million in total assets, $140.1 million in total loans and $236.6 million in total deposits. Peoples is a diversified financial services holding company with $4.3 billion in total assets, 89 locations, including 80 full-service bank branches, and 86 ATMs in Ohio, West Virginia and Kentucky.


---
Dykema Client, Specialty Auto Parts USA, Inc., Prevails over Holley Performance Products in a Significant Appellate Victory in the United States Court of Appeals for the Sixth Circuit
Dykema, a leading national law firm, is proud to announce that on April 29, 2019, its client Specialty Auto Parts USA, Inc. prevailed over Holley Performance Products, Inc. in a significant appellate victory in the United States Court of Appeals for the Sixth Circuit. The Sixth Circuit's 15-page opinion will require Holley Performance Products, which was acquired by Sentinel Capital Partners in October 2018, to answer serious allegations of wrongful conduct in its prior dealings with Specialty.
This decision was the latest in a long history of litigation between Specialty and Holley, competing sellers of high-end automotive carburetors. In the underlying complaint, Specialty sued Holley for (1) misusing Attorneys' Eyes Only documents produced by Specialty in violation of a protective order agreement; and (2) violating a 2001 settlement agreement by manufacturing Holley's HP line of carburetors without main body design elements required by the settlement agreement, and for an earlier lawsuit filed by Holley that asserted claims against Specialty that Holley had already released under that settlement agreement.
Holley filed a motion to dismiss Specialty's complaint on the basis of claim and/or issue preclusion, which was granted by the district court. In prior litigation, Specialty had filed a show cause motion seeking to hold Holley in contempt for violating the protective order itself, but the court there had found that Specialty was not a party and did not have standing to enforce that protective order itself as a court order. Separately, Specialty had previously re-opened the litigation that was closed by the 2001 settlement agreement to file a motion for summary enforcement. Through those proceedings, the court had found that Holley violated the settlement agreement and in fact issued an order against Holley requiring Holley to live up to its obligations under the settlement agreement. However, the court also held that Specialty could not obtain other contract-related relief it requested because the court retained jurisdiction only to specifically enforce the terms of the settlement agreement.
On appeal, a three-judge panel agreed with Specialty that the complaint was not barred by the earlier litigation. The Sixth Circuit held that the district court's earlier ruling that Specialty lacked standing to seek contempt under the protective order itself was not a final order, and thus claim preclusion could not apply. Further, the Sixth Circuit declined to apply issue or claim preclusion to the settlement agreement claims because those claims likely could not have been brought in the earlier proceeding, stating: "[i]t would have required a strange kind of time travel for Specialty in 2012 to have secured leave to amend its 2000 complaint in the Trade Dress case to assert state law breach of contract claims for violation of the Settlement Agreement that resolved that very case." The panel thus reversed and remanded the complaint against Holley back to the district court for further proceedings consistent with its opinion.
"We are very pleased with the Sixth Circuit's decision," said attorney Howard Iwrey. "Specialty Auto Parts is looking forward to aggressively prosecuting its claims against Holley on remand to hold Holley accountable for its flagrant violations of the terms of the protective order agreement and the settlement agreement."
The Dykema team representing Specialty Auto Parts included Jill Wheaton, leader of Dykema's nationwide Appellate practice, and Howard Iwrey and Cale Johnson of the Firm's Antitrust & Trade Regulation practice group.


---
Pellerano & Herrera Assisted in USD $1.2 Billion Acquisition in Fuel Industry
Pellerano & Herrera assisted Parkland Fuel Corporation, one of North America's fastest growing independent marketers of fuel and petroleum products, in the acquisition of 75% of Sol Investment Limited's shares, an owner of Esso gas stations in the Dominican Republic, for global amount of US$1.21 billion. Sol is the largest oil company in the Caribbean, operating in 23 countries.
Pellerano & Herrera served as counsel in the acquisition and acquisition finance. The legal team was led by partner Carolina León, special counsel Isabel Andrickson and senior associate Caroline Bonó. The firm's work included complex corporate, tax, labour, real estate and environmental advice.
The deal gives Parkland access to SOL's 526 retail gas stations and increases its total annual fuel volume to more than 21 billion liters. It also gives the company a strong foothold in the Caribbean oil market.
Upon closing of the deal, SOL's parent company Simpson Group will own a stake of about 10% in Parkland. Parkland will also have the option to buy the remaining 25% stake in the future at a pre-determined price.
The transaction was financed by Parkland through debt financing of around C$1.1 billion underwritten by Canadian Imperial Bank of Commerce and National Bank of Canada.
Torys LLP served as Canadian counsel and Walkers served as Cayman counsel to Parkland Fuel Corporation. Mourant Ozannes acted as Cayman counsel to Sol.
Pellerano & Herrera has been the leading law firm in the Dominican Republic for more than 30 years and has participated in the largest and most important cases and transactions in the country. The firm has the most complete and multidisciplinary team of lawyers, with vast experience in more areas of practice than any other firm in the country. Pellerano & Herrera is the exclusive member firm in the Dominican Republic for Lex Mundi - the world's leading network of independent law firms with in-depth experience in 100+ countries worldwide.




WANT TO CONNECT?