Deacons Advises on Main Board IPO of HR Solutions Provider in China
Deacons advised Renrui Human Resources Technology Holdings Limited in relation to its Main Board IPO, seeking to raise up to HK$1,098.2 million (subject to the exercise of over-allotment option).
The company is a fast-growing pioneer in human resources solutions in China with a self-developed online-to-offline (O2O) recruitment platform. The company is operating on the largest scale in terms of number of flexible staffing employees hired by the end of 2018, and revenue generated from flexible staffing services in 2018, according to a market research report commissioned by the company. The company focuses on serving renowned rising Chinese companies, including new economy companies and industry-leading corporations.
The company published its IPO prospectus on 3 December 2019. Dealings in its shares on the Main Board of the Hong Kong Stock Exchange are expected to commence on 13 December 2019.
The sole sponsor is BNP Paribas Securities (Asia) Limited.
Deacons team was led by Ronny Chow and Peter Cheng, Partners of the Corporate Finance Practice Group.


---
YKVN Serves as Lead Counsel for Two South Korea-Headquartered PE Firms' US$30 Million Investment in POPS
YKVN advised Mirae Asset-Naver Asia Growth Fund and Eastbridge Partners in a US$30 million Series C funding round in POPS.
POPS is a top kids' media and entertainment platform in Vietnam. It received $7 million of previous financing, including Series A funding from Japan's IT-Farm and Series B backing from Warner Media LLC (formerly known as Turner Broadcasting System Asia Pacific).
Mirae Asset-Naver Asia Growth Fund is a $1 billion joint fund by Korea's leading financial group Mirae Assets and internet company Naver. The fund has also been active in other Southeast Asian markets, with investments in Singapore-based cloud-based software provider Deskera, and Indonesian e-commerce startup Bukalapak. Its other portfolio companies in the region include Grab, HappyFresh and BigBasket.
Eastbridge Partners is an independent private equity firm with offices in Seoul, Singapore, and Ho Chi Minh.
YKVN acted as lead counsel for the investors. The team was led by partner Phan Vinh Nhan and supported by associates Vu Mai Tram and Nguyen Duy Duong.
YKVN's private equity lawyers work across practice areas and offices to support the relationship between sponsors and portfolio companies at every stage of growth, from startups to fast-growing and mid-market businesses to mature public companies.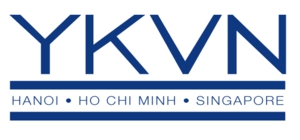 ---

DORDA Advises "Too Good To Go" on its Market Entry in Austria
The DORDA Digital Industries Group headed by Axel Anderl advised the Danish Tech StartUp Too Good To Go (TGTG) on the launch of its operations in Austria. TGTG offers a sustainable solution against the waste of food. The TGTG App allows businesses such as bakeries, restaurants, cafés, hotels and supermarkets to sell surplus food to self-collecting customers at a substantially reduced price.
The DORDA team provided TGTG with comprehensive advice on its market entry - including the review and adaptation of its business concept and respective requirements under Austrian law, in particularly taking into account aspects of consumer protection and food law as well as data protection law, the subsequent adaptation of the contractual documents on the customer and supplier side as well as for the app; furthermore the establishment of the local company, the clarification and implementation of tax and regulatory issues as well as the drafting of all labour law contracts. DORDA's Digital Industries Group has once again distinguished itself in a case where all legal aspects of digital business models were covered by a single team.
Axel Anderl on TGTG's successful market entry: "We are delighted that Too Good To Go with its sustainable and valuable concept can now also be launched in Austria. The DORDA Digital Industries Group was able to contribute its comprehensive expertise and interdisciplinary approach, as the issues of this special start-up required legal expertise from widely differing areas such as IT law, corporate law, labour law and tax law."
Too Good To Go was founded in 2015 and is now active in 12 countries. The company works with more than 27,000 partner companies worldwide, which sell food surpluses at reduced prices via the App. The app is now also available in Austrian app stores and starts with 28,000 registered app users. Partner companies that have been present in Austria from the very beginning include CupCakes Vienna, Dean&David, Adamah, Das Ulrich and various organic shops. Since the beginning of 2016, 19.7 million meals have been saved worldwide, equivalent to over 50,000 tons of CO2 saved.
The DORDA team was led by managing partner, head of the IT, IP and data protection practice, and head of the Digital Industries Group Axel Anderl. He was supported by Alexandra Ciarnau (associate IT/IP and data protection, DIG), Thomas Angermair (partner, employment law), Lisa Kulmer (senior associate, employment law), Julia Berent (senior associate, corporate law), Paul Doralt (partner, tax law), Christian Schöller (senior associate. banking law, DIG) and Dominik Widl (associate, food law).

*Independent attorney at law in cooperation with Karanović & Partners

---
Shoosmiths Advises Mount Property Group on £12 Million Development Finance for Student Living Scheme
Long-standing Shoosmiths client Mount Property Group has secured £12m development finance to fund a 574-bed student living scheme in Liverpool.
The £12m will fund the scheme's completion in September 2020. The 16 and 10-storey project is being constructed by Mount Construction and management contractor Barton Group Services.
Shoosmiths real estate partner Michael Whitworth and senior associate Neil Bradley provided legal advice to Mount Property Group. Tim McNamara and Liana Di Ciacca, partner and senior associate respectively, provided the banking advice, with Rick Atha, construction partner, and Faith McLoughlin, construction trainee solicitor dealing with all construction matters.
Michael said: "I'm very pleased that we are able to offer the full range of services and support to Mount during their significant period of growth. Both myself and my team here at Shoosmiths are looking forward to continuing to work with Mount on their new and existing schemes."
I'm very pleased that we are able to offer the full range of services and support to Mount during their significant period of growth. Both myself and my team here at Shoosmiths are looking forward to continuing to work with Mount on their new and existing schemes.
Neil said: "Working together with Michael and his professional team to secure this development funding within a five-week period is a great result for us and for Mount Property Group. The 576 bed Natex scheme will provide a quality asset for Liverpool's education sector for years to come." Working together with Michael and his professional team to secure this development funding within a five-week period is a great result for us and for Mount Property Group. The 576 bed Natex scheme will provide a quality asset for Liverpool's education sector for years to come.
Mount Property Group managing director Michael Chrysokhou said: "This is a key milestone for the business and for the student accommodation market in Liverpool. We are looking forward to progressing this great scheme and creating a building the city and its student population will be proud of".
Mount Property Group is an established and proven property development and investment business based in Liverpool, UK.
As well as its Natex scheme, Mount Property Group has a further six residential schemes in development across the UK.


---
Springboard Corporate Finance Advises on the Secondary Buy Out of ELE Advanced Technologies
Springboard Corporate Finance is pleased to announce that it has advised mid-market private equity investor LDC and Newco on the secondary buy-out of ELE Advanced Technologies, with working capital and capex facilities provided by Lloyds Bank.
Headquartered in Colne, Lancashire, ELE is a leading manufacturer of specialist components for aerospace, industrial gas turbines and commercial diesel sectors, with clients including Rolls Royce, Safran, Siemens, GE Avio, GE Power and MAN Diesel & Turbo.
ELE's precision engineering capabilities enable it to produce complex parts for turbine blades, vanes and compressor blades and it also supplies turbo charger components to the automotive sector from its manufacturing plant in Trencin, Slovakia.
LDC backed the current management team led by CEO Manesh Pandya, Finance Director David Stanley, Technical Director David Dudley, Head of Manufacturing Adam Forsyth and Head of Sales Sundeep Ammineni. The deal marks an exit for Albion Capital and Maven Capital Partners.
Manesh Pandya, CEO of ELE said "Our precision engineering capabilities give us a unique proposition that has enabled us to grow significantly and tap into global demand for our specialist components. With LDC's support we can accelerate our growth ambitions and seize new opportunities to increase our market share even further."
The parties have not disclosed the value of the transaction, but it is one of the most expensive acquisitions for the KMV Group.


---
Heuking Advises Expedeon on EUR 120 Million Sale of Immunology and Proteomics Businesses to Abcam
Expedeon AG (Heidelberg, Germany) signed an agreement with Abcam plc (Cambridge, UK) to sell its immunology and proteomics businesses for EUR 120 million. The sale is subject to shareholder approval at an extraordinary general meeting on December 19, 2019. A team led by Dr. Thorsten Kuthe, Partner at Heuking Kühn Lüer Wojtek, advised Expedeon on the sale relating to aspects of German law including an extraordinary shareholders' meeting.
All shares in the subsidiary Expedeon Holdings Ltd. (Cambridge, UK) will be sold and transferred, together with its subsidiaries Expedeon Ltd. (Cambridge, UK), focusing on the proteomics business, as well as Innova Biosciences Ltd. (Cambridge, UK) and TGR BioSciences Pty Ltd. (Thebarton, Australia), both specializing in immunology. A fourth subsidiary of Expedeon Holdings Ltd., Expedeon Inc. (San Diego, California, USA) will be transferred to Expedeon AG prior to the sale. Abcam Inc. (Cambridge, Massachusetts, USA) acquires individual assets of that subsidiary as part of an asset deal.
The sold business units represent more than 80% of the operating assets of the former Expedeon group and some 90% of its revenue. 25 of the previously about 100 employees will be retained. Expedeon intends to use the proceeds from the sale to continue its growth, buy & build strategy in the remaining genomics business. In the future, the company will concentrate on DNA production and the establishment of GMP-certified manufacturing facilities. It will also be renamed to "4basebio AG."
Expedeon AG offers innovative technologies, products, and services for the medical field and patient care, which are used in research laboratories worldwide. The company's applications cover all workflows in genomics, proteomics, and immunology. Expedeon distributes its products through direct sales and distribution partners in Europe, the USA, and Asia and has subsidiaries in Germany, Spain, Great Britain, the USA, and Singapore.
Abcam develops biological reagents and tools that are essential in many areas such as drug development, diagnostics, and basic research. The company employs more than 1,100 people at eleven sites worldwide.

Counsel to Expedeon AG
Heuking Kühn Lüer Wojtek:
Dr. Thorsten Kuthe
Stefan Westerheide
Meike Dresler-Lenz
Dr. Gero Lingen(all Cologne)
Dr. Patrick Müller (Düsseldorf)
(all Stock Corporation Law and Capital Markets)
Dr. Marc Scheunemann (Düsseldorf)(Tax)

---

Carey participated in Negotiation of COP 25 Contract for The U.N. Climate Change Conference
On September 9th, an inaugural event launched the construction of the complex that will receive delegates from 196 nations and U.N. members who will participate in the Conference of the Parties number 25 (COP 25) of the United Nations Framework Convention (UNFCCC). The conference is organized in response to climate change and will take place in Chile this December. In addition, the agenda for the civil society was announced by President Sebastián Piñera on the same day.
As the official law firm for COP 25, Carey participated in the negotiation of the main contract for the organization of the event with GL Events, a French based company, which is responsible for setting up the event that will be the largest held in Chile since the World Cup of 1962.
In addition, our firm has provided ongoing legal advice to COP 25 on different areas of practice.
Carey partners, Matías Vergara and Juan Francisco Mackenna, attended the launch event together with associate Carmina Hernández, during which President Piñera called on the nation to address the problem of climate change.


---
Morgan & Morgan Advised Avianca Holdings, S.A. in Exchange Offer of Senior Notes for US$550 Million
Morgan & Morgan advised Avianca Holdings, S.A., a company incorporated under the laws of the Republic of Panama (the "Company"), in launch and consummation of an exchange offer of the Company's previously issued US$550,000,000 8.375% Senior Notes due 2020 for newly issued US$550,000,000 8.375% Senior Secured Notes Due 2020 (the "Exchange Notes"). The Exchange Notes will have terms that are identical in all material respects to the terms of the Existing Notes, except that, among other differences, (1) the Exchange Notes will be issued by the Company and will be guaranteed by Avianca Leasing, LLC and Grupo Taca Holdings Limited ("Taca"), which were co-issuers of the previous notes, and will additionally be guaranteed by Avianca Ecuador S.A., Tampa Cargo S.A.S., Aviateca, S.A., Latin Logistics, LLC, International Trade Marks Agency Inc., and a newly created intermediate holding company ("Parent HoldCo"), which did not guarantee the previous notes, (2) the Exchange Notes will be secured by a pledge or assignment of (a) the AVIANCA brand and certain other intellectual property registered in different jurisdictions, including Panama, (b) certain unencumbered aircraft which are currently owned directly by or in trust for the benefit of Tampa Cargo S.A.S. or by Aerovías del Continente Americano S.A. – Avianca ("Aerovias"), and (c) the residual interest in substantially all aircraft which are owned and financed now or in the future by the Company and its subsidiaries, and (3) the Exchange Notes will automatically be exchanged (the "Mandatory Exchange") for an equivalent principal amount of 9.00% Senior Secured Notes due 2023 (the "New Notes") on December 31, 2019 upon the closing of an investment of not less than U.S.$250 million of new equity or convertible debt in Avianca Holdings from United Airlines, Inc. ("United"), Kingsland Holdings Limited ("Kingsland") and one or more financial institutions, of which at least U.S.$200 million thereof will be made by United and Kingsland (the "Stakeholder Investment") and the receipt of such funds on or prior to December 31, 2019.
BofA Securities, Inc., Citigroup Global Markets Inc., Deutsche Bank Securities Inc., J.P. Morgan Securities LLC and Goldman Sachs & Co. LLC acted as the Dealer Managers of the Exchange Offer, with BofA Securities, Inc. acting as Global Coordinator of the Exchange Offer. Wilmington Savings Fund Society, FSB, acted as indenture trustee and collateral trustee, Citibank, N.A. acted as transfer agent, registrar and principal paying agent, and Cititrust Colombia S.A., Sociedad Fiduciaria, acted as Colombian collateral agent.
Partner Ricardo Arias; senior associate Aristides Anguizola; and associates Allen Candanedo and Maria Eugenia Brenes, participated in the transaction.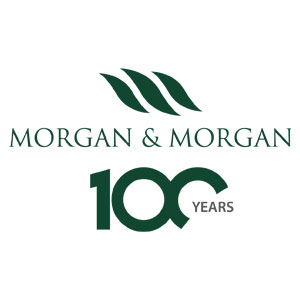 ---
Beccar Varela Advised Banco Galicia on $70.1 Million Notes Offering
Beccar Varela advised Banco de Galicia y Buenos Aires SAU on the issuance of Class VII notes, worth AR$4.182.280.000, carried out under the Prospectus On Stages for a maximum issuance amount of up to US$2,100,000,000, under the simplified Frequent Issuer Regime.
The offering took place on November 25. In this case, for the first time, Banco Galicia assumed the role of Frequent Issuer.
Class VII notes maturity date will take place on May 25, 2020. They will accrue interest at a Badlar Privada rate +4%.
Banco Galicia acted as issuer, organizer and placement agent. The main objective of the entity with this issuance was to diversify the source of financing, extending its term and offering institutional investors a short-term investment alternative.
Fix SCR S.A. locally rated Class VII notes A1+(arg) on 19 November. They have been admitted for listing at Bolsas y Mercados Argentinos S.A. and authorized for their negotiation at Mercado Mercado Electrónico S.A.
Beccar Varela acted as counsel to Banco Galicia with Luciana Denegri, María Victoria Pavani and María Inés Cappelletti.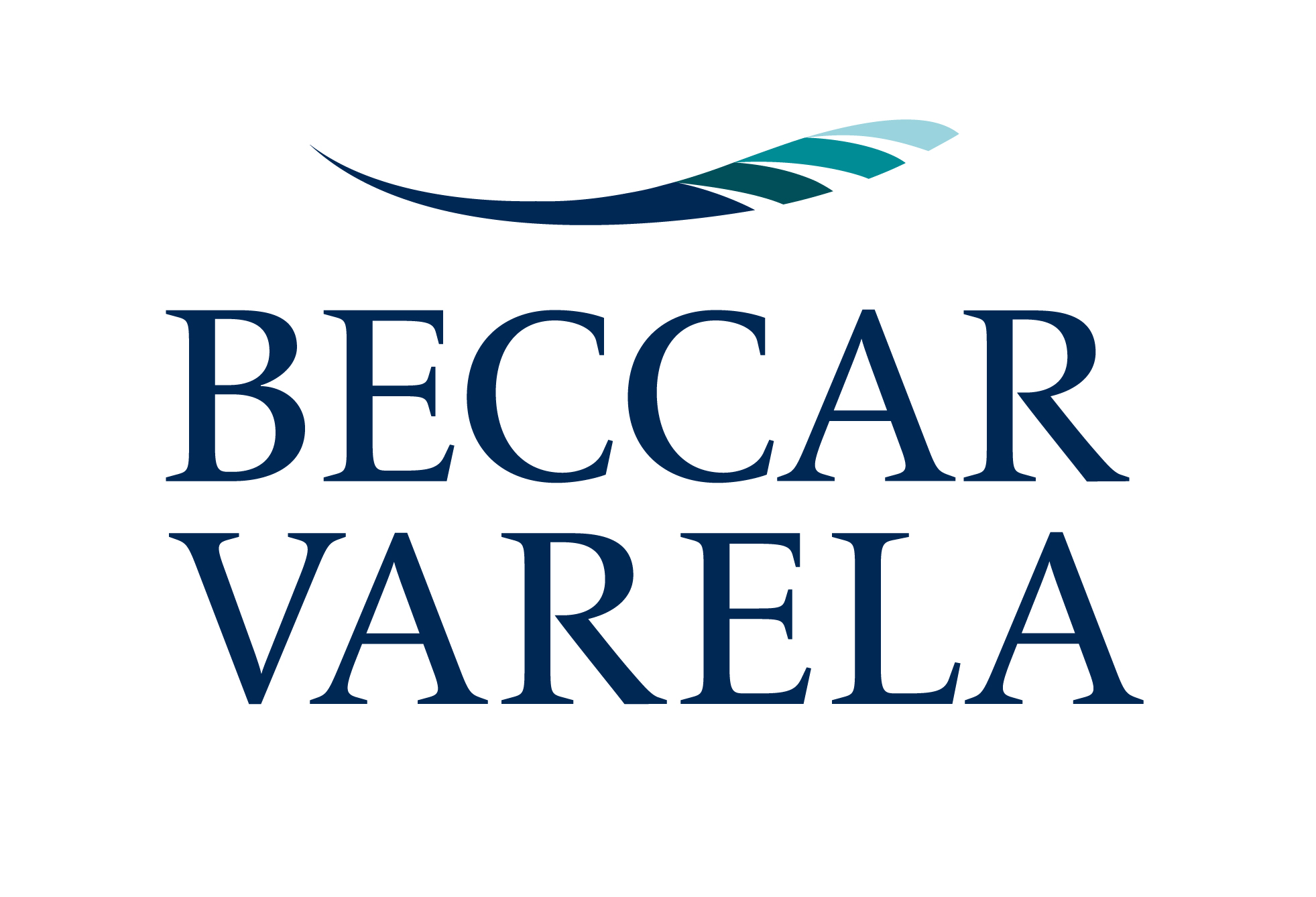 ---

In Landmark Labor Case, Jury Awards US$93.6 Million in Damages to Schwabe, Williamson & Wyatt Client, ICTSI Oregon, Inc.
"This is a huge win for west coast ports, which historically have had no choice but to yield to the demands of a powerful union," said Amanda Gamblin, a Schwabe attorney who represented ICTSI in the trial. "The jury sent a loud and clear message that unions engaging in illegal slowdowns can be held accountable."
ICTSI is an Oregon-based affiliate of International Container Terminal Services, Inc., one of the world's leading port and terminal operators. In 2010, the company landed its first terminal operation in the United States through a 25-year lease of the Port of Portland's Terminal 6. Once ICTSI began operating Terminal 6, the ILWU claimed it had the right to perform the plugging, unplugging, and monitoring of refrigerated containers (called the "reefer work"). However, this work had been performed by the International Brotherhood of Electrical Workers ("IBEW") since 1974 under a labor agreement with the Port of Portland.
In May 2012, the ILWU threated ICTSI that if it failed to assign the reefer work to the ILWU, the ILWU would run every Hanjin container out of Portland. Because the Port, not ICTSI, controlled assignment of the reefer work, ICTSI was powerless to yield/ to the ILWU's demands. In June 2012, the ILWU surrounded the reefers with their trucks and prevented the IBEW electricians from performing the work. Instead, the ILWU took the reefer work for themselves.
In July 2012, an Oregon Federal Court entered an injunction ordering the ILWU to cease performing the work and engaging in slowdowns, work stoppages, and gimmicks to coerce ICTSI to give the reefer jobs to the ILWU. In two separate hearings, the National Labor Relations Board (NLRB) found that the ILWU engaged in illegal slowdowns, work stoppages, and gimmicks. In December 2014, an Oregon Federal Court found the ILWU in contempt of court for continuing its slowdowns in violation of the July 2012 injunction. Despite all efforts to curtail the ILWU's illegal conduct, it continued. Ultimately, the deliberate slowdowns forced ICTSI to shut down Terminal 6, resulting in the loss of Oregon's only container terminal.
The ILWU sued ICTSI in an attempt to obtain the reefer work, but lost. ICTSI counterclaimed for damages caused by the ILWU's illegal slowdowns.
The ILWU never conceded that it owed any damages for its illegal conduct and never took any responsibility for the loss of container traffic through Terminal 6. Despite the ILWU erecting every roadblock along the way, the Schwabe team was able to tell the jury the true story of why Oregon's only container terminal is gone, resulting in a verdict in favor of ICTSI for $93.6 million.
"The dispute in this case involved only a handful of jobs, but its impact was felt far more broadly," said Jeff Eden, a Schwabe attorney and member of the ICTSI trial team. "While our client prevailed in this trial, it's hard to say there are any winners. ICTSI had to leave Oregon, forcing the loss of numerous jobs and the region's only container terminal. We hope no other region has to suffer this same fate."
The ILWU's intentional slowdown had an enormous impact on the Pacific Northwest economy, leading to the elimination of jobs and a vital import-export hub for companies engaged in international trade.


---
Haynes and Boone Releases Fall 2019 Energy Roundup and Borrowing Base Redeterminations Survey
Haynes and Boone, LLP today released its Fall 2019 Energy Roundup, a comprehensive report on the state of the energy industry, as well as updates to several other key energy-related reports.
The Energy Roundup includes the firm's latest "Borrowing Base Redeterminations Survey," which captures September polling of oil and gas producers, energy lenders, oilfield services companies, private equity firms and other industry participants to get their predictions about producers' future borrowing capacity.
Twice a year, producers' loans are assessed by their lenders to determine how much credit will be available based upon the collateral value of the producers' property, referred to as their "borrowing bases." The borrowing bases turn on banks' projections about future prices for the producers' oil and gas reserves. The survey, which the firm has conducted twice a year since April 2015, offers a clear, forward-looking view about the projected financial state of the domestic energy market.
For the first time since 2016, the fall 2019 borrowing base survey predicts a decrease in credit availability for producers and a strong interest in alternative sources of capital. The majority of respondents in the latest survey expect borrowing bases to decrease in the upcoming redetermination season. The largest segment of those surveyed, about 40%, expected borrowing bases to decrease by 10%. In contrast, the largest share of respondents (40%) in the firm's spring 2019 survey said they expected borrowing bases to remain the same.
"The fall borrowing base survey clearly indicates that reserve-based loan capital is becoming constrained," said Kraig Grahmann, head of Haynes and Boone's Energy Finance Practice Group. "E&P companies will remain boxed in on capital sources for a while."
Other key findings in the fall 2019 survey include:
Respondents are reporting higher hedging levels than in prior surveys, indicating that producers are more focused on reducing commodity price risk.
Producers are expected to use cash flow from operations and bank debt as their primary sources of capital in 2020.
The vast majority of respondents believe that it will be 2021 or later before producers will have access to equity capital markets.
"Utilization of public debt and equity capital markets as a source of capital for producers has gone from small in the spring 2019 survey to miniscule in the fall 2019 survey," Grahmann said. "Alternative capital providers are filling the void with debt financing – the percentage of respondents seeing debt from alternative capital providers as a primary source capital has doubled since spring 2019."
The latest borrowing base survey also includes a survey of reserve-based lenders' oil and gas price decks, to provide more context on Haynes and Boone's survey of the banks' upcoming borrowing base redeterminations. Based on pricing information provided by leading energy banks, banks on average are showing a slight 1.4% drop in oil prices and a 6.5% drop in gas prices from last spring's price decks. The information charted in the Energy Roundup also shows a 15% spread between the highest and lowest bank price decks for predicted oil and gas prices as of the end of the next decade.
In addition to the latest borrowing-base predictions, the Fall 2019 Energy Roundup includes detailed analysis of energy trends in the U.S. and abroad, including an article about subscription credit facilities as an alternative source of capital for producers and a piece about growth in the renewables space, especially with respect to wind and solar power.
Haynes and Boone's Energy Practice Group handles high-stakes transactions and litigation, as well as financings and regulatory advice, for a diverse array of clients in the U.S. and overseas.
Haynes and Boone, LLP is an international corporate law firm with offices in Texas, New York, California, Charlotte, Chicago, Denver, Washington, D.C., London, Mexico City and Shanghai, providing a full spectrum of legal services in energy, technology, financial services and private equity. With more than 550 lawyers, Haynes and Boone is ranked among the largest U.S.-based firms by The National Law Journal, The American Lawyer and The Lawyer. It also ranks among the nation's most recommended law firms by general counsel, according to BTI Consulting Group's "Most Recommended Law Firms 2019" report.


---
Verrill Attorney Roosevelt Sought for Comment on Major Health Merger
Harvard Pilgrim Health Care and Tufts Health Plan signed an agreement to merge, bringing together Massachusetts' second and third largest insurers and creating a huge rival for Blue Cross Blue Shield. Jim Roosevelt, health care attorney at Verrill and former CEO of Tufts Health Plan, was quoted in an article and provided some insight on what the merger will bring, saying, "that the entity would create a strong mix of commercial, Medicaid, Medicare and exchange business that would be good for the state's market long-term, strengthening local non-profit insurers in the face of national competition from the likes of Aetna and United HealthCare."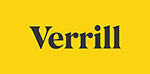 Click here to read the full article on MassLive.com.


WANT TO CONNECT?