Takenaka Partners Advises Somi Foods, Inc. on its Acquisition of Cauldron Broths
Takenaka Partners LLC (Los Angeles, CA) acted as the exclusive financial advisor for Somi Foods, Inc.'s ("Somi's") acquisition of Cauldron Broths, a manufacturer of made-from-scratch certified organic broths. Through its Greenfield Research process, Takenaka Partners identified Cauldron Broths as the best strategic fit for Somi. The transaction closed in August 2019.
Somi, based in Japan with US offices in Los Angeles, CA and Fort Lee, NJ, manufactures high quality soups and seasonings for the food service industry. Somi was searching for a US manufacturer of soups, stocks, broths, and/or sauces that could help support its Japan production capabilities as well as expand sales in the US. Somi was specifically interested in a company located on the West Coast.
Based on their criteria, Takenaka Partners identified several potential acquisition targets, including Cauldron Broths, based in Blaine, WA. Cauldron Broths specializes in soups made from local and organic ingredients and was founded in an effort to develop more flavorful and nutritionally dense broths than were then available on the market.
The transaction benefits both companies. It enables Somi to manufacture some of its products in the US, rather than export them from Japan. Furthermore, it also allows Cauldron Broths to sell its products to Japan through Somi's distribution channels. According to Yukuo Takenaka, President and CEO of Takenaka Partners, "we are pleased to have helped facilitate a synergistic partnership between Somi and Cauldron Broths and we look forward to watching both companies grow".
About Takenaka Partners LLC
Takenaka Partners is a leading provider of investment banking and consulting advisory services. Founded in 1989, Takenaka Partners specializes in global cross-border M&A transactions and strategic partnerships. It has strong connections throughout Japan and advises on numerous transactions throughout Asia, as well as North America and Europe.
Through its alliance with the YAMADA Consulting Group Co., Ltd. (JASDAQ:4792), membership in the World Services Group, and strong connections with the largest Japanese merchant banks, Takenaka Partners has the reach and influence to facilitate relationships with any major Japanese corporation.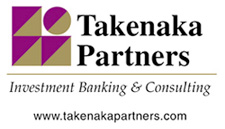 ---
MinterEllison Assists Nuveen in $285m Sale of Brisbane Shopping Centre
In a positive sign that COVID-19 restrictions are not adversely affecting the completion of deals, the sale of 75% of Mt Ommaney Shopping Centre in Brisbane has successfully completed.
MinterEllison advised US based investment manager, Nuveen Global on the sale to existing co-owner YFG Shopping Centres Pty Ltd as trustee for the Fu Family Trust for $285 million. The deal was negotiated in March 2020, just prior to the commencement of COVID-19 restrictions and settled on 12 May 2020. The Fu Family Trust family now owns 100% of the shopping centre.
David McElhone, Partner at MinterEllison, who led the off-market transaction, said: "Despite the timing of the transaction, and the depressed state of the retail market, the transaction proceeded smoothly to settlement, resulting in a premium price and great outcome for our client."
"The retail market has been severely impacted by coronavirus and it will face more challenges post COVID-19. The transaction outcome reflects the quality of the asset anchored by premium non-discretionary retail tenants, including Coles, Woolworths, and ALDI," he added.
David McElhone was assisted by his colleagues Adrian Rich (Partner), Euon Williams (Senior Associate), Ruth Sainsbury (Associate) and lawyers Sarah Morrison and Amanda King.


---
Kochhar & Co. Successfully Represents Wells Fargo Bank Before the Bombay High Court
Kochhar & Co. successfully represented Wells Fargo Bank, N.A. before the Bombay High Court which denied an ad interim direction sought by Standard Retail Pvt. Ltd. and other steel importers for restraining the banks involved from negotiating / encashing Letters of Credit ("LCs").
The team of Kochhar & Co. was led by Senior Partner, Krishna Vijay Singh and Partner, Manish Dembla, Kochhar & Co. Gurgaon. The other Kochhar lawyers involved in the matter were Rajarshi Chakrabarty, Senior Resident Partner, Kochhar & Co. Mumbai, and associates, Avinav Mukherjee, Rushil Mathur and Nachiketa Goyal.
The Petitioners (steel importers) had inter alia contended that: (i) they had invoked the Force Majeure clause and had terminated the contracts; (ii) the contracts had been rendered unenforceable on account of frustration as they could not receive the steel product shipments on account of the COVID 19 related lockdown.
The Bombay High Court vide a common order dated April 8, 2020 refused to grant any relief to the Petitioners.
Wells Fargo had already made payment against some of the LCs and any ad interim injunction would have prevented Wells Fargo from claiming reimbursement of the amounts paid against the LCs from the issuing bank.
The order passed by the Bombay High Court is significant as it is perhaps the first decision by an Indian High Court on the issue of Force Majeure and frustration / supervening impossibility arising out of the COVID-19 pandemic.


---
MinterEllisonRuddWatts Advises Resource Management Service, LLC on Sale of New Zealand Forestry Assets
One of the world's largest providers of timberland investment services, Resource Management Service, LLC (RMS), has sold its Wellington based forestry business to CFPC (Singapore) Pte Limited, part of China Forestry Group Corporation.
Leading law firm MinterEllisonRuddWatts advised RMS on the sale, alongside Resolute Advisory, an independent M&A advisory firm headquartered in Melbourne. The MinterEllisonRuddWatts team was led by partner Mark Forman, from the firm's market leading forestry transactions practice.
The transaction followed RMS' sale of 36,500 hectares of freehold land in Tasmania at the end of 2019.
In 2015, RMS acquired long-term forestry rights over the 5,235 hectare forest located in Wellington from the Greater Wellington Regional Council. For the past five years, the company has focused on the generation of near-term cash yields and sustainable long-term value appreciation for its investors while managing the estate to allow continued public access.
Mark Forman said: "It was a pleasure working alongside the RMS and Resolute teams on this significant transaction for RMS - especially satisfying being able to complete the transaction in a particularly challenging economic environment. The forestry sector's environmental benefits and economic contribution are essential to support the country's economic recovery in the medium to long term."
Managing Director of Resolute Advisory, Michail Lagogiannis added "We were very pleased to have worked with Mark and his first-class team from MinterEllisonRuddWatts. We combined well to manage an effective auction process and provide high quality advice in order to generate a successful outcome for RMS. The transaction highlighted continued interest in New Zealand forestry, which has developed into a highly sought-after asset class for many sophisticated investors."
The MinterEllisonRuddWatts deal team included partners Mark Forman, Ross Pickmere, Bianca Tree and solicitor Brad Cope.


---

Heuking Kuhn Luer Wojtek Assists WuXi Biologics in Acquisition of a Drug Product Plant from Bayer
With a team led by Dirk W. Kolvenbach, the globally operating WuXi Biologics group acquired a sterile filling and freeze-drying plant from Bayer AG. The transaction has now been successfully concluded. The plant is designed for filling and freeze-drying the blood clotting agent Kovaltry®. The plant is operated on the Chempark site in Leverkusen.
Under the asset purchase agreement signed in January, WuXi Biologics took over operations of the plant, purchased the associated equipment and signed a long-term lease contract for the building. Equipped with a state-of-the-art filling facility for pharmaceutical products, the plant will offer sterile filling and freeze-drying of up to 10 million vials per year.
"We are excited to enter into this significant agreement with Bayer and to develop our second site in Europe," said Dr. Chris Chen, CEO of WuXi Biologics. "This new facility in Germany will allow us to better serve our global customers by implementing the unique manufacturing paradigm of 'Global Dual Sourcing' through our robust and premier-quality supply chain network. We will continue to enable our global partners to develop and manufacture biologics to benefit patients worldwide."
WuXi Biologics is a leading global open-access biologics technology platform offering end-to-end solutions to empower organizations to discover, develop and manufacture biologics from concept to commercial manufacturing. To support the fight against COVID-19, WuXi Biologics has donated more than 1,600 masks to medical institutions in Leverkusen.

Counsel to WuXi Biologics
Heuking Kühn Lüer Wojtek:
Dirk W. Kolvenbach (Lead), Düsseldorf
Michael Pauli, LL.M. (Corporate), Cologne
Wolfram Meven,
Jörn Matuszewski (both Tax), both Düsseldorf
Dr. Rainer Velte (Antitrust), Düsseldorf
Fabian Gerstner, LL.M.
Bettina Neheider (both Construction), both Munich
Christoph Nöhles, LL.M.
Mathis Dick, LL.M. (both Real Estate), both Düsseldorf
Dr. Bodo Dehne (Investment Control)
Dr. Tobias Plath, LL.M. (Insurance), Düsseldorf
Torsten Groβ, LL.M. (Employment), Düsseldorf
Sarah Radon, LL.M. (Commercial), Düsseldorf
Counsel to Bayer
Redeker Sellner Dahs:
Dr. Markus Dierksmeier (Corporate),
Bartholomäus Aengenvoort
Alexander Leidig (both Real Estate), all Bonn

---
Asters Advises EBRD on Providing Loan to Lantmannen Axa
Asters acts as a legal counsel to the European Bank for Reconstruction and Development (EBRD) in connection with its financing to Lantmannen Axa, a leading producer of breakfast cereals in Ukraine that is owned by Sweden's largest agribusiness cooperative, Lantmannen.
The EBRD funds will secure the company's financial stability, allowing Lantmannen Axa to implement an investment programme to diversify its product range, which currently includes muesli, granola and cereal bars, to introduce energy efficiency measures and eventually to expand production. Technical assistance within this project is provided by the Japan-EBRD Cooperation Fund.
Asters' banking and finance team advising on the project consisted of partner Iryna Pokanay, counsel Gabriel Aslanian and associates Inna Bondarenko and Viktoria Zagreba.


---
COBALT Advised Change Ventures on Investment in Fintech Startup askRobin
COBALT advised Change Ventures on investing in a fintech startup askRobin. In addition to Change Ventures, the $1.7 million seed round was backed by VC funds Vereeni Early Stage Fund, BENE Asia Capital, and Lemonade Stand. Also, several tech entrepreneurs from Estonia participated, such as Ragnar Sass, co-founder of Pipedrive, and Taavi Tamkivi, founder of the anti-money laundering platform Salv.
Change Ventures is a seed-stage venture capital fund based in the Baltic States, backing ambitious Baltic founders anywhere in the world.
askRobin, founded in 2017, is an Estonia-founded fintech company that operates a financial services marketplace for "underbanked" customers in Latin America.
The client was advised by partner Kristel Raidla-Talur and senior associate Greete-Kristiine Kuru.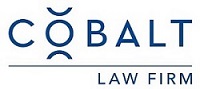 ---
DORDA Advises on the Merger of the Hosting Providers easyname and dogado
With the signing of the contract on 28 May 2020, easyname became part of a successful group of companies with the greatest ambitions in the DACH market. Florian Schicker, who continues to be co-owner and managing director, will also manage the Austrian business and international expansion. DORDA advised him under the lead of M&A Partner Christian Ritschka, supported by Christoph Brogyányi (Partner), Clemens Burian (Attorney at Law) and Julia Haunold (Associate) in the area of corporate law, Axel Anderl (Managing Partner), Nino Tlapak (Attorney at Law), Bernhard Heinzl (Attorney at Law) and Tullia Veronesi (Associate) on IP/IT and data protection as well as Thomas Angermair (Partner) and Günther Posch (Associate) on employment law.
Continuing the success story together
"I am very happy that we were able to support Florian Schicker with easyname in strategically taking his company to the next level and bundling the competence of two market pioneers", explains Christian Ritschka. "This is a further example of the strong competence of our Digital Industries Group in advising companies in digital and technological business fields."
Florian Schicker and easyname now belong to the dogado group, which is majority-owned by European Directories, a portfolio company of the private equity fund Triton Fund III. The new group will be one of the largest owner-managed hosting companies in the German-speaking market. Based on the merger it will be possible to jointly develop the portfolio further in order to position the company even better on the market in the future.
Florian Schicker created the brand easyname in 2006 as part of Nessus GmbH, with the aim of enabling fast domain checks and easy handling of the user interface. Meanwhile the company has become one of the largest web hosting providers in Austria. It has been an independently managed company since 2013 with 27 employees and serves more than 50,000 customers.
As an alternative to large international corporations, dogado, as a full service cloud provider, has been supporting businesses in all kinds of web projects and digitalization processes for over 15 years and is continuing its expansion with the merger. The group now employs almost 170 people and has more than 250,000 customers.
Further advisors
DORDA worked together with RITTERSHAUS Rechtsanwälte (Mannheim), lead partner Milena Charnitzky (Partner, Corporate/M&A) on the German specific aspects of the transaction. Hannes Eichinger of Rabel & Partner acted as tax advisor of the seller. dogado was advised on the transaction by SIWE Rechtsanwälte, lead partner Martin Sinzger (Partner, M&A) and bpv HÜGEL, lead partner Thomas Lettau (Partner, M&A). The tax advisors Leidel & Partner, Jakob Eisenreich, provided tax advice to dogado GmbH from the German side.


---
Arbuthnot Assists in Lending Facility for Chiltern Capital with Help from Shoosmiths
The banking and finance team at UK law firm Shoosmiths has advised its client Arbuthnot Commercial Asset Based Lending on an asset-based lending facility for the purchase of mechanical contractor Doby Verrolec by Chiltern Capital from Verrolec's existing parent company Heitkamp & Thumann.
The facilities provided by Arbuthnot include receivables, inventory, plant and machinery, property and an additional cash flow loan to provide the quantum of funding required to complete the acquisition and fund working capital thereafter.
The team was led by partner Jon Bew assisted on the finance side by associate Alistair Hayes, with support from a corporate team of senior associate Nick Little and associate Mike Dyer, as well as real estate support from legal director James Benedick.
Jon said: "This has been a collaborative process across various divisions at Shoosmiths and shows how we can draw on the experience of teams familiar with this type of acquisition and this type of facility - highlighting our strength-in-depth in the ABL market. We are delighted to help Arbuthnot in yet another ground-breaking transaction."
This is the fourth complex sponsor-driven carve out transaction that Arbuthnot Commercial ABL has entrusted to Jon's team over the past two years, the others being Tivoli Group, Incodia and Pyroban.
James Marler, business development director (London & South East) at Arbuthnot Commercial ABL, said: "We have a long-standing relationship with Jon and his team and they've been invaluable throughout our early days to establish ourselves in the sponsor driven market (as they were on this transaction). This sponsor-led arrangement falls very firmly within our specialist remit and is something that, in line with the Tivoli, Incodia and Pyroban transactions, we can offer a fresh perspective and unparalleled service."
Doby Verrolec, based in Durham, is the UK's leading manufacturer of ductwork jointing systems and components for heating ventilation and air-conditioning systems. The business, which has 54 full time employees, also supplies suspension systems, metal sections and profiles for a range of other applications as well as bespoke products and engineered solutions.
This transaction will allow Doby's management team to focus on developing greater company efficiencies, launch new complementary products and expand across the UK.


---
Springboard Advise on the Strategic Sale of Easy Autocentres to Goodyear
Easy Autocentres is a leading fast-fit provider of tyres, exhausts, batteries and car servicing, operating from 17 sites across the wider Midlands. As one of the largest independent service providers in the UK the purchase of the HiQ branded units represents a strategic acquisition for Goodyear
Chris Kisby, Managing Director and majority shareholder of Easy Autocentres, who has extensive experience within the tyre industry and fast fit sector commented that "Having developed Easy Autocentres through acquisition over the past 12 years I am delighted to have concluded the sale to Goodyear. The Easy Autocentres business with its strong market presence in the Midlands provides Goodyear with an excellent platform to further develop its HiQ brand in the UK and I look forward to seeing the business continue to go from strength to strength under new ownership".
Easy Autocentres was advised by David Neate, Partner and Tom Hammond, Executive at Springboard Corporate Finance.
THE CLIENT ON SPRINGBOARD
"Springboard has been my chosen partner since acquiring the business in 2008. The team has helped me acquire the initial business, refinance the company, make a strategic acquisition and ultimately sell the business twelve years later. As an owner manager I have valued the partner-led approach, giving quality and pragmatic advice." - Chris Kisby, Managing Director, Easy Autocentres
ABOUT SPRINGBOARD
We are a market leading independent minded corporate advisory firm focused on providing strategic, commercial, and financial advice and support to a range of clients. We focus exclusively on the following services:
Acquisitions - supporting corporates and management teams - identifying targets and executing deals
Disposals - Full or partial business sales and exits
Raising finance - working capital or development capital - typically debt or private equity/venture capital
Management / Retained advisory - strategic, commercial and financial support

---

Morgan & Morgan Advised Parque Industrial y Corporativo Sur, S.A. in Connection with the Public Offering of Revolving Corporate Bonds for up to US$100 million
Morgan & Morgan advised Parque Industrial y Corporativo Sur, SA, in relation to the public offering of revolving corporate bonds (hereinafter the "Bonds"), which will be issued in multiple series, which may be senior series or subordinated series under a revolving program in which the outstanding principal balance of the Bonds issued and owed, in a single moment, may not exceed One Hundred million Dollars (US $100,000,000.00), legal tender of the United States of America. The series A of the Bonds may be guaranteed with a guarantee trust that has the usual assets for this type of transaction, such as monies, assigned rights, mortgages, among others.
Parque Industrial y Corporativo Sur, S.A. is a 42-hectare multipurpose project with high-quality, first-world infrastructure and buildings that serve as a storage and logistics center.
Partners Roberto Vidal and Kharla Aizpurua Olmos participated in this transaction.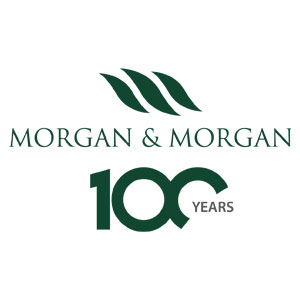 ---
Vouga Abogados Advises Tape Pora S.A. in a New Issuance of Bonds for the Partial Financing of the Works of the Concession of Route No. 7
Vouga Abogados assisted Tape Pora S.A. in a new issuance of bonds aimed at partially financing the works in connection with the construction, duplication and adaptation of Route No. 7 "Gaspar Rodríguez de Francia" located in the Pastoreo and Minga Guazú area. The total amount of the bonds placed was equal to 65 billion guaraníes (nearly US$ 10 million) and were entirely acquired by local investors.
The bond issuer and the bondholders signed an agreement aimed at the acquisition of the bonds issued and listed by the bond issuer at the Stock Exchange of Asunción (i.e."Bolsa de Valores y Productos de Asunción S.A. (BVPASA), under the PEG04 Global Issuance Program.
In order to secure the invertor's payment, the bond issuer set up a management and payment source trust (the Trust) through which it has transferred the Trust all surplus coming from the management and payment trust incorporated in 2017, called Tape Pora 02, whose autonomous assets are made up of the rights to collect the toll from section of Route 7 subjected to concession.
The creation of the Trust, called Tape Pora 04 implies a subordination of the debt service by priority of payment of the bonds under the PEG02 Global Issuance Program as well as the bonds under the PEG03 Global Issuance Program, to the bonds issued under the PEG04 Global Issuance Program.
The parties involved in the transaction were:
-- The team of Vouga Abogados involved in the transaction was led by Cynthia Fatecha (Partner, Banking & Finance)
and Carlos Vouga Z. (Partner, Banking & Finance).
-- Tape Porã S.A. - Concessionaire, Bond Issuer and Trustor
-- Banco Atlas S.A.E.C.A. - Trustee.
-- BASA CASA DE BOLSA S.A.E.C.A. - Investor and Beneficiary.
To learn more about this transaction or if you have any questions related to the Banking & Finance area, please contact Cynthia Fatecha ([email protected]), Carlos Vouga Z. ([email protected]), Georg Birbaumer ([email protected]) or Lorena Salcedo ([email protected])


---

Haynes and Boone Advises BioSig Technologies in $17.5 Million Offering
A Haynes and Boone, LLP deal team represented BioSig Technologies, Inc. (Nasdaq: BSGM) in a $17.5 million registered direct offering of its common stock, which closed on June 26, 2020.
BioSig Technologies is a medical technology company commercializing a proprietary biomedical signal processing platform designed to improve signal fidelity and uncover the full range of electrocardiogram (ECG) and intra-cardiac signals.
New York Partner Rick Werner, co-chair of Haynes and Boone's Capital Markets and Securities Practice Group, and Jayun Koo, a partner in the New York Capital Markets and Securities Practice Group, led the team representing BioSig. They were assisted by New York Associate Eloise Rotenberg.
Haynes and Boone's Capital Markets and Securities Practice Group delivers strategic solutions and provides comprehensive advice on a full range of securities transactions and reporting matters. The group has helped companies raise capital and comply with evolving securities laws and practices for more than four decades, and it serves as securities counsel to more than 30 public companies ranging in size from small cap companies to large cap multi-national business entities.
Haynes and Boone is an international corporate law firm with offices in Texas, New York, California, Charlotte, Chicago, Denver, Washington, D.C., London, Mexico City and Shanghai, providing a full spectrum of legal services in energy, technology, financial services and private equity. With more than 575 lawyers, Haynes and Boone is ranked among the largest U.S.-based firms by The National Law Journal, The American Lawyer and The Lawyer. It also was recognized across the board for excellence in the BTI Consulting Group's 2020 "A-Team" report, which identifies the law firms that in-house counsel commend for providing superior client service.


---
Buchalter's Trade Secret Team Wins Injunction in Customer List Dispute
On May 12, 2020, Dylan Wiseman (Sacramento/San Francisco), Robert Dato (Orange County) and Alisa Pleau-Fuller (Sacramento) obtained a ruling from the Court of Appeal of the State of California, Fourth Appellate District affirming an injunction in a trade secret customer dispute.
Our client, SWMH Insurance Services, Inc. ("Excelsure") was awarded a temporary restraining followed by a preliminary injunction. Defendant ERM Insurance Brokers, Inc. appealed the preliminary injunction against it.
The unanimous appellate court reviewed the evidence and concluded that Excelsure's customer list information "was protectable as a trade secret" concluding there were ample grounds to issue the injunction.
On June 10, 2020, the appellate court's ruling was featured by Workers Comp Executive magazine


---
Schwabe, Williamson & Wyatt Advises a Venerable Oregon Food Industry Company Set to Change Hands
A nearly 100-year-old Oregon company that's served the state's steady food production industry is changing hands
Hillsboro-based Henningsen Cold Storage Co. reached a purchase agreement with Novi, Mich.-based Lineage Logistics, billed as "the world's largest provider of temperature-controlled logistics." While terms weren't immediately released, it'll likely be one of the state's largest M&As of 2020, as speculation earlier this month had put the price in the $500 million range.
Paul Henningsen, Jr., president of Henningsen Cold Storage, worked on the deal along with attorney Tom Tongue of Schwabe, Williamson & Wyatt.
Henningsen Cold Storage Co. was founded in 1923 and operates 65 million-plus cubic feet of frozen and refrigerated warehousing space. The company also has locations in Idaho, North Dakota, Oklahoma, Pennsylvania and Washington.
Henningsen is the company's fifth-generation leader. His business completed four major construction projects in Hillsboro six years ago
"The decision to sell our business was not taken lightly given the tradition of family ownership," he said in a release. "However, we found a perfect partner in Lineage who not only shares our values but also is well positioned to grow and expand our business."
The combined company will operate nearly 2 billion cubic feet of "temperature-controlled capacity" in 11 countries.
Credit Suisse is acting as financial advisor to Lineage while Latham & Watkins is its attorney. BofA Securities advised Henningsen.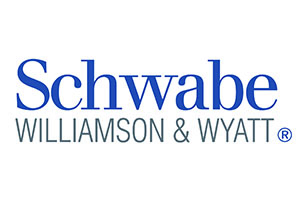 ---
Patterson Belknap Secures First Circuit Victory for The Hershey Company in Class Action Lawsuit
Patterson Belknap scored an appellate win in a novel class action concerning the labeling of Hershey's chocolates. The plaintiff alleged that Hershey's product labeling violated Massachusetts consumer protection laws because it did not disclose that some cocoa may be indirectly sourced from regions in West Africa where child labor is used. The plaintiff asserted, in effect, that a manufacturer must disclose on product labeling every fact that might affect a reasonable consumer's purchase decision-even facts unrelated to the safety or core functionality of the product. Last year, a federal district court held that Massachusetts law did not impose this sweeping disclosure obligation and dismissed the case with prejudice. On June 16, the U.S. Court of Appeals for the First Circuit unanimously affirmed in a precedential decision. It agreed with our argument that product labels need not disclose everything a consumer might wish to know, holding that "[n]o single advertisement could possibly include every fact relevant to the purchasing decision; nor is such comprehensiveness required." The court also recognized Hershey's "commitment to eliminating forced child labor in the cocoa supply chain" and found no "basis... to conclude that [it] ha[d] tricked consumers or taken advantage of their assumptions [about child labor] for capital gain."

To read the opinion, click here.

---
O'Neal Webster Advises on JPY 3.8 Billion British Virgin Islands Plan of Arrangement
O'Neal Webster has advised on a JPY 3.8 billion British Virgin Islands plan of arrangement which was recently approved by the Eastern Caribbean Supreme Court (British Virgin Islands) on April 6, 2020. Articles of arrangement were subsequently filed with the BVI Registry of Corporate Affairs, giving effect to the plan of arrangement. The deal is the most recent BVI approved plan of arrangement and one of only a handful ever approved in the BVI.
The O'Neal Webster team was led by corporate partner Christopher Simpson and litigation partners Nadine Whyte-Laing and Dan Wise, advising on the corporate and court aspects of the transaction, respectively. The team worked in conjunction with Nakayama & Partners of Japan and Simon C.W. Yung & Co., of Hong Kong.
Partner, Simpson commented that "this transaction demonstrates the depth and skill of the corporate and litigation teams at O'Neal Webster. They worked together, seamlessly, dealing with multiple time zones while facing opposition, ultimately securing approval for our client, which was the best result for their business."
Section 177 of the BVI Business Companies Act, 2004 (as amended)
The British Virgin Islands plan of arrangement was approved pursuant to section 177 of the BVI Business Companies Act, 2004 (as amended) (the BC Act), which allows for various types of corporate transactions to be approved by the Court. Court approval can produce certain benefits, including certainty of rights and obligations coupled with the recognition of such transactions by foreign jurisdictions.
In this instance, the plan of arrangement was used to capitalize a debt owed by a BVI company to a Japanese company on the basis of a settlement agreement arrived at in the Tokyo District Court. The sole shareholder of the BVI company which made the application for approval of the plan of arrangement had died, and a potential beneficiary of his estate ultimately challenged the plan of arrangement. Prior to the BVI company making the application for approval of the plan of arrangement, extensive accounting and legal analysis was conducted to determine the best route to extinguish the debt. Ultimately, one plan was chosen. After several hearings, the plan of arrangement was approved following the arguments advanced on behalf of the company regarding the benefit of the plan to the company and the Japanese creditor, and a settlement being reached with the potential beneficiary.
Section 177 of the BC Act provides that a plan of arrangement may be used to effect any of the following corporate transactions:
-- An amendment to the memorandum or articles of association
-- A reorganisation or reconstruction of a company
-- A merger or consolidation of one or more companies that are registered under the BC Act with one or more other
companies, provided that the surviving or consolidated company is incorporated under the BC Act
-- The separation of two or more businesses carried on by a company
-- Any sale, transfer, exchange or other disposition of any part of the assets or business of a company to any person
in exchange for that person's shares, debt obligations or other securities, money or other assets, or a combination
thereof
-- The sale, transfer, exchange or other disposition of shares, debt obligations or other securities in a company
-- The dissolution of a company
-- Any combination of the above

Plan of Arrangement Hearings, Notices and Approvals
The BC Act further provides that the application has to be made by the BVI company, and for a subsequent formal hearing (or hearings) at which the Court may make an interim or final order giving directions. The Court's directions may require the company to obtain certain approvals (typically shareholder approval) and may also require the company to give certain notices or make advertisements, typically for the benefit of shareholders and other interested parties (e.g., creditors). If an interim order is granted, a further and final hearing will take place, at which interested parties may appear and be heard. At the hearing, the Court exercises its discretion either to reject or approve the plan of arrangement, with or without amendments. In this instance, the Court approved the plan of arrangement without amendment.
Confirmation and Execution of Articles of Arrangement
Once the Court grants an order for the approval of the plan of arrangement, the directors may confirm and execute the plan in accordance with the Court's order. As part of this process, the BVI company must execute articles of arrangement and file them with the BVI Registrar of Corporate Affairs. Upon registration of the articles of arrangement, the Registrar issues a certificate of arrangement, certifying that the arrangement has been effected. The effective date of the arrangement may be either the date of the filing or a later date not exceeding 30 days after the filing of the articles of arrangement.
Plans of arrangement have been previously used to effect demergers, obtain exemption from US securities regulations, and other types of restructuring transactions. Plans of arrangement are, indeed, a viable option for companies with transactions that require court approval for one reason or another, or where court approval adds value and certainty for the BVI company and the parties involved. In a COVID-19 world, where multiple restructurings are anticipated, the reliefs and certainties afforded by section 177 are likely to increase their use, widely.

Contact: Christopher Simpson, [email protected]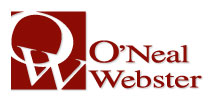 WANT TO CONNECT?