AELEX Advises Hissbox in Launch of Online Streaming and Content Distribution Platform
The AELEX Technology, Media and Telecommunications Practice Group is pleased to be advising Hissbox as it launches its online streaming and content distribution platform.
Hissbox is a streaming platform, film production and distribution company primarily focused on projecting untold and neglected stories. It aims to change the narrative of how stories of those in the diaspora are told by funding original contents, collaborating and networking with industry leaders, film makers and relevant organisations.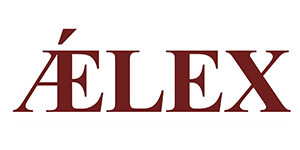 ---

Takenaka Partners Advises Daiho on its Acquisition of Polyfab
August 13, 2020 - Takenaka Partners LLC (Los Angeles, CA) acted as the exclusive financial advisor to Daiho USA Corp., a subsidiary of Daiho Industrial Co., Ltd. (collectively Daiho) on its acquisition of Polyfab Corp., which is being renamed Polyfab, LLC (Polyfab). Stout Investment Banking served as the exclusive financial advisor to Polyfab.
Daiho is a leader in the plastics processing industry in Japan, South East Asia, and Europe where its products are used for various end markets, including home electronics, automotive, office automation equipment, and housing goods.
Polyfab, founded in 1971 and based in Sheboygan, Wisconsin, is a leading injection molder offering a full suite of plastic design, manufacturing, and related value-added services for a variety of industries, including consumer packaging, home and commercial building improvement, industrials, consumer products, and healthcare
Both companies benefit from the strong strategic fit. According to Shoji Kunitomo, Chairman, President and CEO of Daiho Industrial Co., Ltd, we respect Polyfabs design and engineering expertise, in-house automated manufacturing technologies, and strong salesforce. We are excited to work with the Polyfab team and are committed to becoming a top-ranked global plastic manufacturing company.
Scott Doleshaw, President and CEO of Polyfab stated, the Polyfab team is excited and looking forward to joining the Daiho Group. Our opportunity to be the first business entity in the United States for Daiho speaks to their confidence in Polyfab to grow our presence nationally.
Yukuo YT Takenaka, President and CEO of Takenaka Partners, commented that, the addition of Polyfab represents the first step in Daihos strategy to aggressively expand its business in the United States. Takenaka Partners is proud to have played a key role in facilitating this alliance, especially during these challenging times of COVID-19.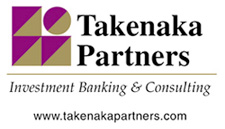 ---
Deacons' Financial Services Team Advises StormHarbour on the Launch of the First Umbrella Private Open-Ended Fund Company in Hong Kong
Deacons advises StormHarbour Securities (Hong Kong) Limited (StormHarbour) on the establishment and registration of the first umbrella private open-ended fund company (OFC) in Hong Kong, the StormHarbour Fund Services OFC.
The establishment of the fund follows the 2018 introduction by the Hong Kong regulator of a regime to allow investment funds to be set up in company form in Hong Kong, boosting the citys status as an international asset and fund management centre, as well as a fund domicile hub.
The newly registered funds include the Storm Harbour Family Office Allocator - ETF Strategy Fund, and the StormHarbour Family Office Allocator - Core Bond Strategy Fund, both of which are the sub-funds of the StormHarbour Fund Services OFC."
We are delighted to have assisted StormHarbour with the successful registration of this new fund and expect to see more fund managers establish private OFCs in Hong Kong, providing investors with alternative investment options.
Our team was led by Financial Services Practice Group partner, Fiona Fong, and associate, Sarah Lau


---

Shoosmiths Advises on £38m Debt and Equity Raise for Yorkshire Wildlife Park
Popular tourist attraction Yorkshire Wildlife Park (YWP) has raised an additional £38 million-pound by way of debt and equity from BGF and a major high street bank.
The development capital will be deployed to double the parks size and help the park to fulfil its objective of attracting 1.5 million visitors a year. The Doncaster-based park currently has more than 450 animals.
The Shoosmiths legal team was led by corporate partner James Foster, based in Leeds, assisted by Natalie Hager (corporate), Simon Procter (corporate), Tim McNamara (banking), Parin Galaiya (banking), Kate Featherstone (tax) and Andrew Graham (employment).
Barry Jackson, investor director at BGF, said: YWP has earned an international reputation for conservation, animal welfare and high-quality visitor experiences since it was set up and we are pleased to support the teams ambitious and clear strategy for growth.
James Foster said: Its a pleasure and a great Shoosmiths team effort to support YWP on this exciting debt and equity raise. John and the team have huge ambitions to turn the park into a major year-round attraction in Yorkshire and it is pleasing to see BGF investing in that growth right now. From spending time with Steve, John and the team you can feel the passion and drive they have for growing the group and creating a modern, successful wildlife park that is inspiring best practice across the industry.
The deal will also see Steve Brown, a founding director of Center Parcs UK and non-executive chair of BGF-backed holiday park developer Coppergreen (also a client of Shoosmiths) joining the YWP board as non-executive chair.
The park was set up in 2008 by founder directors Steve Minion, John Minion, Cheryl Williams and Neville Williams.
Phased plans include a new and free to enter boutique leisure destination, a new themed restaurant with an adjacent giant childrens playbarn, two other restaurants, a wildlife-themed hotel, a lifestyle retail offering and a flexible venue for conferences and events.


---
Krogerus Advises Hartwall Capital on the EUR 4.3 Billion Merger of Konecranes and Cargotec
Krogerus advised Hartwall Capital, the largest shareholder of Konecranes, on the EUR 4.3 billion merger of Konecranes and Cargotec.
The combined company will be a customer-focused global leader in sustainable material flow. Its illustrative combined annual sales are approximately EUR 7.0 billion and comparable operating profit is approximately EUR 565 million, based on financial year 2019 figures.
The proposed combination will be implemented as an absorption merger whereby Konecranes will be merged into Cargotec and Konecranes shareholders will receive new shares in Cargotec. Hartwall Capital, which now owns 10 per cent. of the shares in Konecranes, will as a result of the merger own 5 per cent. of the combined company.
Hartwall Capital is a Finnish, family owned investment company aiming to create sustainable value growth through active ownership. Hartwall Capital invests in listed and non-listed companies.
The Krogerus team was led by Managing Partner Marten Knuts. He was mainly assisted by Senior Advisor Lennart Simonsen and Counsel Paul Raade.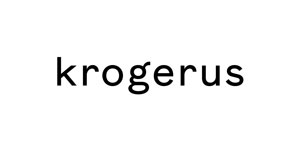 ---
DORDA Supports PATRIZIA AG in the Purchase of a Residential Project Development in Graz
Stefan Artner, DORDA partner and head of the Real Estate practice group, and attorney Magdalena Brandstetter advised PATRIZIA AG on the acquisition of the residential project development "AIRA Tower" in Graz. They were further supported by associate Caroline Lessky. A particular challenge in the legal handling of the project were the regulations for the historically listed Villa Keil on the property. The urban planning specifications for the consideration of contemporary soft mobility (car sharing, cycling concepts, and incentives for public transport) also had to be taken into account.
"We have been advising PATRIZIA for many years now and are happy that we have now also been able to assist in this transaction," says Stefan Artner, head of DORDA's multiple award-winning Real Estate practice group. "The acquisition is a strategically wise expansion of our client's portfolio in Austria and shows that the Austrian real estate market is characterised by growth, development and sustainability despite the current corona pandemic".
The AIRA Tower with 104 apartments includes a commercial unit as well as a day care in a villa on the property, which is a historic landmark. The AIRA Tower forms the entrance to the Reininghaus Gründe district, a newly developed urban neighbourhood on the former premises of a brewery between Gries, Wetzelsdorf and Eggenberg. The AIRA Tower will be completed by the end of 2021 and will be part of an area of around 520,000 sqm consisting of apartments, local amenities, offices, restaurants and educational facilities. With the development of the district, Graz is reacting to the positive population prognosis of around 30,000 new inhabitants by 2028.
About PATRIZIA AG
PATRIZIA AG has been active as an investment manager on European real estate markets for over 35 years. The spectrum of the German company includes the purchase, management, value enhancement and sale of residential and commercial real estate. As a global partner for real estate investments in Europe, the company acts for both large institutional investors and private investors.


---
Heuking Team Led by Ute Jasper Accompanies Europes Largest Tram-Train Tender
Dr. Ute Jasper, Dr. Christopher Marx, and Dr. Laurence M. Westen, Partners in Heuking Kühn Lüer Wojteks public procurement law team, are advising six German and Austrian transportation companies on the awarding of contracts for 504 regional light rail vehicles. In addition to vehicle development, production, and permitting, the innovative invitation to bid includes vehicle maintenance for 30 years. The project for transport companies from Karlsruhe, Stuttgart, Mössingen, Saarbrücken, Linz, and Salzburg has a total volume of about EUR 4 billion.
Ute Jaspers experienced public procurement team designed the invitation to bid and accompanied the transport companies throughout the entire process. We are glad to be able to accompany this major project. The project partners jointly developed a standard design for the trains, sharing development and permitting costs. In addition, five options with operator-specific requirements are to be produced. This allows them to save considerable amounts per vehicle, said Ute Jasper, Partner and Head of Heuking Kühn Lüer Wojteks Practice Group
The manufacturer is also responsible for maintenance, offering the operators good quality in the long term, said Dr. Christopher Marx. The key factor is not which train is the most inexpensive; what matters is the most economical offer over the service life, added Dr. Laurence M. Westen.
The Public Sector & Public Procurement department has been one of the market leaders in public procurement law for years. Its lawyers hold top spots in German and international lawyer rankings. Since 1991, they have advised on awards, restructuring, large-scale projects, and cooperations in the public sector and have accompanied several hundred large-scale projects of federal, state, and local authorities and their subsidiaries with a total volume in excess of EUR 40 billion without any procedure having been successfully challenged to date.
Dr. Ute Jasper is one of the most renowned lawyers for procurement and infrastructure projects in the public sector. She advises federal and state ministries, municipalities, and businesses, particularly on innovative and complex projects. Ute Jasper heads Heuking Kühn Lüer Wojtek's Public Sector & Public Procurement department. For years, she has been ranked number 1 with her team in JUVE Handbook of Commercial Law Firms. According to Law Firms in Germany, she is the premier contact on the market for infrastructure. In October 2016, she received the JUVE Award for Regulated Industries with her team.
Dr. Christopher Marx is a lawyer and has been a Partner in the Public Sector & Public Procurement practice group, Düsseldorf, since 2020. His practice focuses on advising on public procurement law and contract law relating to complex and innovative projects as well as on drafting civil law contracts.
Dr. Laurence M. Westen is a lawyer and has been a Partner in the Public Sector & Public Procurement practice group, Düsseldorf, since 2020. His practice focuses on advising contracting authorities on the award of large-scale projects and on defending against applications for review.


---
Boyanov & Co. Advised Valea Foundation on the Acquisition of Important Minority Package in First Investment Bank
BOYANOV & Co.'s M&A and corporate partner Yordan Naydenov advised Valea Foundation on all Bulgarian law aspects of the acquisition of a minority package in the capital of FIBank (No.5 in terms of assets on the Bulgarian banking market).
On 2 July 2020, FIBank announced the successful completion of the capital increase procedure, where all newly issued shares were subscribed by the state-owned Bulgarian Development Bank and Valea Foundation.
Valea Foundation is the family foundation of Mr. Karel Komarek, one of the leading investors from the Czech Republic with various interests in the energy, tourism, gambling and other sectors of the economy. He is No.648 on Forbes Billionaires List 2020.
That was the first portfolio investment of Valea Foundation in Bulgaria, which is viewed by the investor as a promising and fast-developing EU country.
The capital increase procedure may have far-reaching political and financial consequences as the re-capitalization of FIBank was the last condition put to Bulgaria on its way to the ERM II, acceptance in the Eurozone and the Banking Union.


---
Springboard Advise Partington Engineering on the Cross-Border Sale to Argent Industrial
Springboard Corporate Finance has advised the shareholders of Partington Engineering on the cross-border sale of the business to Argent Industrial, a company headquartered in South Africa and quoted on the Johannesburg Stock Exchange. This is the fourth deal that Springboard has completed post lockdown.
Operating from its production facilities in Gloucestershire, Partington designs and manufactures bespoke hand-operated material handling equipment including trolleys, cages, racks, stands and steps. The company services the home improvement, logistics, e-commerce and cash and carry sectors in the United Kingdom, Europe and Asia.
Argent Industrial is a diverse global group of portfolio companies operating in a number of sectors including manufacturing, steel trading, building and property investment within South Africa, UK and USA. The acquisition enables Argent to grow its business by further diversifying its portfolio of companies and to continue expanding internationally into the United Kingdom.
Partington Engineering Ltd was advised by David Neate, Partner, and Assistant Director Matthew Guest at Springboard Corporate Finance.
THE CLIENT ON SPRINGBOARD
"Having developed the business over the past 18 years, I am delighted that Springboard has successfully secured the sale to Argent Industrial. This strategic partnership for the business will enable Partington to continue to develop new products, access new markets and to continue its growth trajectory. -- Brian Jones, Managing Director, Partington
ABOUT SPRINGBOARD
We are a market leading independent minded corporate advisory firm focused on providing strategic, commercial and financial advice and support to a range of clients. We focus exclusively on the following services:
Acquisitions - supporting corporate and management teams - identifying targets and executing deals
Disposals - Full or partial business sales and exits
Raising finance - working capital or development capital - typically debt or private equity/venture capital
Management / Retained advisory - strategic, commercial and financial support

---

QIL+ 4 Abogados Advised Citigroup Global Markets Inc., J.P. Morgan Securities LLC and Scotia Capital (USA) Inc. as Purchasers on a Rule 144 A and Regulation S international Capital Markets Debt Issuance
QIL+ 4 Abogados advised its clients Citigroup Global Markets Inc., J.P. Morgan Securities LLC and Scotia Capital (USA) Inc. as purchasers on a Rule 144 A and Regulation S international capital markets debt issuance by The Central America Bottling Corporation (CBC) of an additional US$200 million aggregate principal amount of its 5.750% senior guaranteed notes due 2027.
The company intends to use the proceeds from the offering to refinance existing debt, fund cash on the balance sheet and for general corporate purposes.
The Central America Bottling Corporation operates in Central America, the Caribbean and South America, and has the largest portfolio of products in the region, that include brands owned by PepsiCo and AmBev, as well as its proprietary brands such as LivSmart.
This offering comes in the midst of challenging times sending a positive message to the economy of Guatemala and the other jurisdictions in which CBC operates.
QIL + 4 Abogados Banking and Finance team, led by partners Alejandro Cofiño and Andrés Lowenthal and with the participation of senior associates Melissa Echeverría and Santiago Granados, was in charge of leading the transaction in Guatemala.
Other law firms involved in the transaction include Shearman & Sterling, Hogan Lovells LLP, Palacio & Asociados, Miranda & Amado, Rodrigo, Elias & Medrano, Walkers, Harney Westwood & Riegels LP and Jones Walker LLP.


---
Beccar Varela Advises FCA Compañía Financiera on Class XVII Notes' Issuance
Beccar Varela advised FCA Compañía Financiera S.A. on the issuance of notes Class XVII, carried out on August 13th, 2020, in two series under the Frequent Issuer regime and the Companys Prospectus: Series I, denominated in Pesos, issued for a nominal value of $250 million, and Series II, denominates in UVAs, issued for the nominal value of UVAs 13.314.397, equivalent to almost $750 million.
Series I due date will be on August 13th, 2021, and will accrue interest at a floating rate, equivalent to a private Badlar rate plus a cut-off margin of 1.47%. Series II due date will take place on August 13th, 2022, accruing interest at an annual fixed rate of 2.25%.
Locally, FIX SCR S.A. Agente de Calificación de Riesgo rated Series I Notes A+(arg) and Series II AA(arg). Both series of Notes are listed at Bolsas y Mercados Argentinos S.A. and Mercado Abierto Electrónico S.A.
FCA Compañía Financiera S.A. acted as issuer, while Banco de Galicia y Buenos Aires S.A. and Banco BBVA Argentina S.A. as placement agents. All parts involved in this issuance have been advised by Beccar Varela (team led by Luciana Denegri, assisted by María Victoria Pavani and María Inés Cappelletti).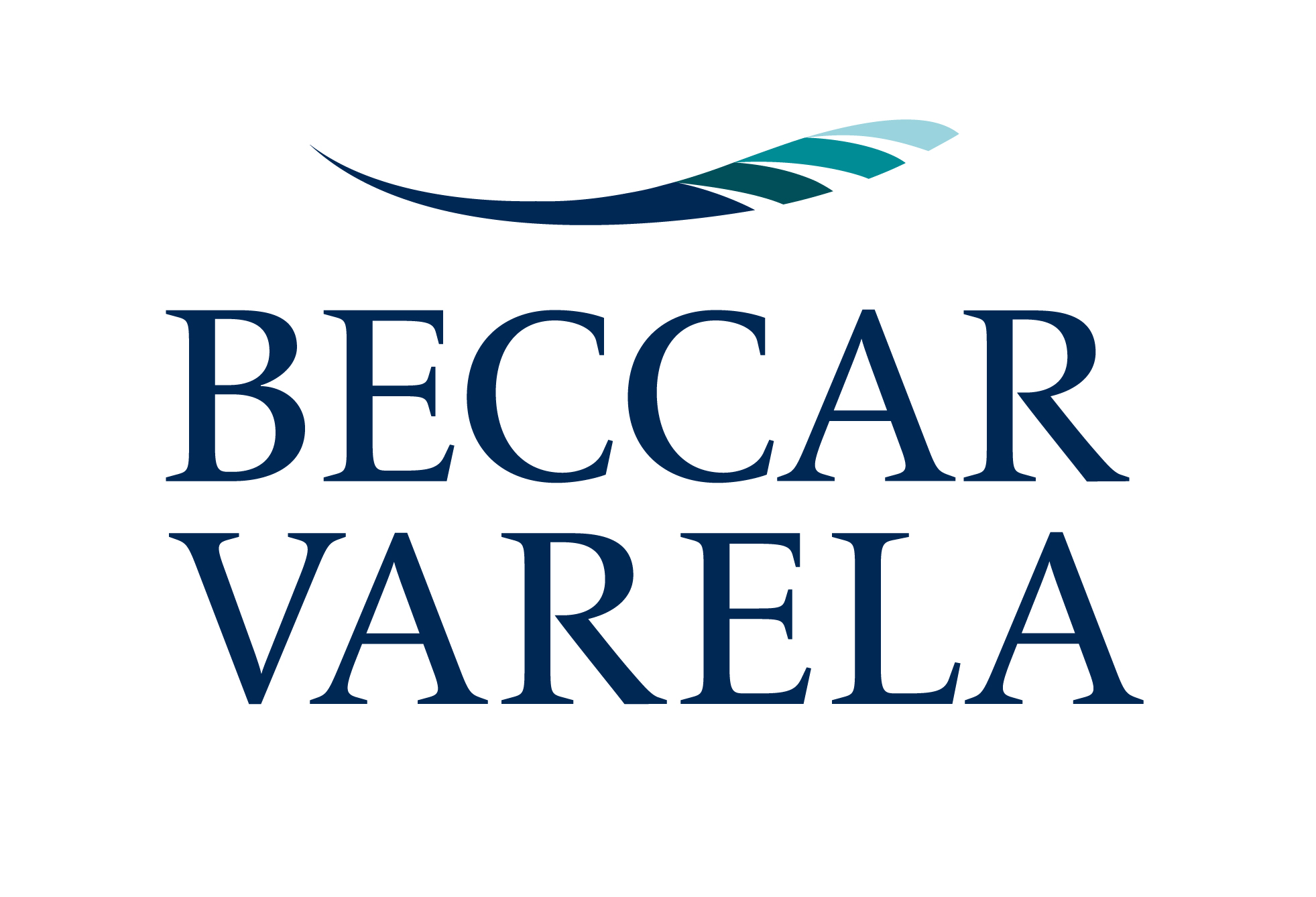 ---
Morgan & Morgan Advised Electron Investment, S.A. in the Public Offering of Corporate Bonds for a Sum of up to US$ 205 Million
Morgan & Morgan represented Panamanian company Electron Investment, S.A. (the Issuer) in the public offering of corporate bonds for a sum of up to US$ 205,000,000 (the Bonds) in relation to Pando and Monte Lirio, two hydropower generating facilities that it owns and operates. For purposes of the public offering, Electron Investment, S.A. registered the Bonds with the Superintendence of the Securities Market of Panama under an abbreviated registration procedure for recurring registered issuers pursuant to Agreement 1-2019. The Bonds were successfully offered through Panama Stock Exchange, S.A. and were acquired by a group of institutional investors led by Banco General. The Issuer used the funds derived from the sale of the Bonds mainly to cancel the Series A of the corporate bonds issued under a public offering of bonds which is registered with the Superintendence of the Securities Market under Resolution No. SMV-407-15 of June 30, 2015 (the 2015 Bonds), and to cancel a subordinated loan with Banco General
The Issuer's obligations derived from the Bonds are guaranteed by a guaranty trust (the Trust) that was constituted in 2015 by the Issuer and BG Trust, Inc., the latter in its capacity as trustee, to guarantee the Issuers obligations arising from the 2015 Bonds, and which was modified on May 14, 2020 pursuant to the approval of a super majority of the holders of said bonds. Such amendment was registered before the Superintendence of the Securities Market under Resolution No. SMV-212-20 of May 15, 2020, mainly for the purpose of establishing that, once the obligations arising from the 2015 Bonds have been canceled, the Trust will continue to be in full force so as to guarantee the Issuer's obligations under the Bonds. The assets of the Trust consist mainly of revenue flows that the Issuer is entitled to receive pursuant to energy and/or power purchase agreements and transactions in the spot market. A pledge over the issued shares of the Issuer and mortgages on both movable and immovable property owned by the Issuer and related to the hydropower facilities have also been created in favor of the trustee.
Partners Ramon Varela and Ricardo Arias, senior associate Ana Carolina Castillo and international associate Miguel Arias M., participated in this transaction.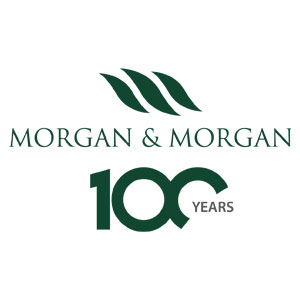 ---

Hunton Andrews Kurth Advises on NiSource Inc.s $2 Billion SEC-Registered Debt Offerings and Concurrent Debt Tender Offers
Hunton Andrews Kurth LLP advised the underwriters on an SEC-registered offering by NiSource Inc. (NiSource) of $1.25 billion aggregate principal amount of 0.950% Notes due 2025 and $750 million aggregate principal amount of 1.700% Notes due 2031. Proceeds from the sale of the notes were used, in part, to fund NiSources concurrent cash tender offers to purchase certain of its outstanding notes (the Concurrent Tender Offers). Hunton Andrews Kurth represented the dealer manager in connection with the Concurrent Tender Offers.
NiSource is an energy holding company under the Public Utility Holding Company Act of 2005 whose subsidiaries are fully regulated natural gas and electric utility companies serving approximately 4 million customers in seven states.
The Hunton Andrews Kurth team included Pete OBrien, Christina Kwon, Steve Friend, Brendan P. Harney and Flavia Vehbiu. Robert McNamara and Tim Strother provided tax advice.


---
Refinancing in a Pandemic: Dinsmore Deal Helps Save Rupp Arena Renovation
The COVID-19 pandemic has ravaged the prospect of public events, and construction projects for facilities that house public gatherings have been left in limbo. Rupp Arena, home of the Kentucky Wildcats, is no exception. The landmark's renovation was first announced in 2014, and Lexington residents have been waiting for their promised state-of-the-art facility ever since.
While the pandemic threatened to drag out construction further, Dinsmore attorneys kept the process moving by assisting the stakeholders with a proactive "scoop and toss" solution.
Dinsmore corporate attorney John Rhorer and public finance attorneys John Merchant and Roger Peterman helped Lexington Center Corporation (LCC) refinance existing bonds. LCC owns Central Bank Center, which houses the Lexington Convention Center and Rupp Arena, where the University of Kentucky men's basketball team (eight-time NCAA champions) have played its home games since 1976.
In 2018, LCC financed the renovation of Central Bank Center through a series of bonds totaling almost $210 million. Those bonds were issued by the Kentucky Bond Development Corporation through a program to issue bonds for economic development projects that is sponsored by the Kentucky League of Cities. Those bonds are to be repaid from the revenues of LCC and certain hotel taxes levied by the Lexington-Fayette Urban County Government. Fast-forward two years, a pandemic took over, and the Central Bank Center was forced to close for months, resulting in a dramatic drop in LCC revenues and hotel tax receipts.
"Without the tax from hotels, visitor taxes or events being held at the Arena or Convention Center, there was no revenue coming in to pay back the bonds," said Merchant, co-chair of Dinsmore's Public Finance group.
Due to a different credit structure, the new bonds were issued by the Lexington-Fayette Urban County Government Public Facilities Corporation. Rhorer acted as corporate counsel to LCC in the bond deal, and Merchant and Peterman represented Lexington-Fayette Urban County Government and the bond issuer. All parties agreed to waive any conflicts. Commonwealth Economics, a Lexington-based financial advisory firm, was a key player in developing this creative approach to a short-term financial problem.
"We have a long-term relationship with Dinsmore and relied on them to advise us during these unique circumstances," said Bill O'Mara, Lexington-Fayette Urban County Government Commissioner of Finance. "Dinsmore stepped up on this unusual deal during an unusual time and succeeded in getting us the best outcome."
By recommendation of LCC's economic consultant, Tom Howard of Commonwealth Economics, structuring a refinancing to "scoop" up the debt service payments due for the next three years and "toss" the payments to the end of the payment schedule, Dinsmore helped provide LCC with time for financial recovery. The new schedule does not require any interest or principal payments until 2023. In normal times, this is not necessarily a commonly pursued method, as the borrower doesn't typically achieve significant debt service savings; but during a pandemic, it was the best option.
"Whatever the situation is, it is our job to navigate through the water and help our clients," Merchant said. "At the end of the day, we help solve problems any way we can. This deal just happened to be during a pandemic."
Cooperation by the Kentucky League of Cities, Lexington-Fayette Urban County Government, and even the University of Kentucky as a primary tenant was critical in solving the cash-flow problem resulting from the pandemic.

RELATED ATTORNEYS: John C. Merchant, Roger L. Peterman, John R. Rhorer, Jr

---
Patterson Belknap Webb & Tyler Makes Filings on Behalf of Federal Asylum and Refugee Workers' Union in Federal Court and Federal Rulemaking Process
In August 2020, the Firm continued its longstanding pro bono representation of the National Citizenship and Immigration Council 119, which represents over 14,000 employees of the United States Citizenship and Immigration Services ("Council 119"). Council 119 has been a steadfast and vocal critic of the Administration's policies imposing limitations on refugees seeking protection in the United States.
First, on August 3, 2020, the Firm filed an amicus brief on behalf of Council 119 in a lawsuit pending before the U.S. Court of Appeals for the First Circuit that challenges the Administration's policy requiring asylum-seekers to wait in Mexico pending adjudication of their asylum applications in the United States. The brief argued that requiring asylum-seekers to wait in Mexico results in a violation of the U.S. treaty obligations-the 1951 Convention on the Status of Refugees and the U.N. Convention Against Torture-as well as federal immigration law. The brief was filed by Muhammad Faridi, George Fleming, and A. Robert Quirk.
Second, on August 10, 2020, the Firm submitted comments on behalf of Council 119 in response to a proposed federal rule that seeks to limit asylum during public health emergencies. The comments argue that the proposed rule is contrary to Congressional intent as set forth in our nation's immigration laws and, if adopted, would also result in a violation of our international treaty obligations. According to the comments, "[a]t core, the measures that the proposed rule seeks to implement serve no public health purpose, nor do they advance our country's national security. Rather, they are draconian and contrary to our country's moral fabric and longstanding tradition of providing safe haven to the persecuted." The comments were filed by Muhammad Faridi.

To read related press in Law360, please click here and here.
To read related press in CBS News, please click here.

---
Lavery Represents Walter Innovations Inc. in its Acquisition by Golo Mobile Inc.
On July 7, 2020, Golo Mobile Inc., a company listed on the TSX Venture Exchange that specializes in eco-delivery in large business centres, announced the acquisition of Walter Innovations Inc., a building automation technology start-up that has created a solution to connect property managers and residents of condominiums and apartment buildings.
A Lavery team composed of Étienne Brassard, Éric Lavallée and Jean-François Maurice represented the selling shareholders of Walter Innovations Inc. in an exit context, allowing Walter's initial investors and entrepreneurs to successfully sell the company and its underlying technology.
More concretely, the Lavery team assisted the sellers in negotiating and implementing a transaction structure adapted to their objectives and to the consideration offered by the buyer, i.e. publicly traded shares. Through a holdback of a portion of the shares and an alignment between the duration of the holdback and the obligations of the sellers, our team enabled the seed investors to make a profitable exit and the selling shareholders involved in the direct management of Walter Innovations Inc. to transition as key employees of Golo Mobile Inc. while aligning the interests of the buyer and the sellers in order to achieve a result that is beneficial to all parties.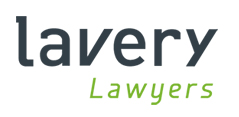 ---
O'Neal Webster Acts for Scotiabank on the Sale of its BVI Operations
O'Neal Webster advised The Bank of Nova Scotia, a leading bank in Canada and leading financial services provider in the Americas, on the sale of its British Virgin Islands operations to Republic Financial Holdings Limited. The O'Neal Webster team was led by Partner Christopher Simpson (corporate, banking, and regulatory) based in the firm's BVI office, with support from Partners Vanessa King and Kerry Anderson (corporate, banking, and regulatory) based in the firm's BVI and New York offices respectively. BVI-based Managing Associate Jenelle Archer (property and business), assisted in the property aspects of the deal. The transaction closed on May 31, 2020, after securing prior regulatory approval from the BVI Financial Services Commission. The O'Neal Webster team worked alongside Osler, Hoskin and Harcourt LLP and Scotiabank's in-house legal team.
Simpson stated: "We are delighted to have assisted Scotiabank, meeting all their requirements and producing a successful outcome for this important deal. Our firm's experience in corporate, banking, property, and regulatory matters allowed for a seamless, efficient transaction."
"O'Neal Webster and Scotiabank have enjoyed a long-standing client/service provider relationship," explained O'Neal Webster Managing Partner Vanessa King. "Our knowledge of the bank's institutional priorities, people, and goals, along with our significant experience in the banking and regulatory sectors were pivotal ingredients that contributed to the successful deal. I join in congratulating everyone involved and welcome Republic Bank to the BVI."
O'Neal Webster is a noted legal services provider in the BVI and beyond. The firm is highly regarded for its capabilities in high-value, complex transactions involving corporate, private equity, investment funds, mergers & acquisitions, joint ventures, and statutory arrangements.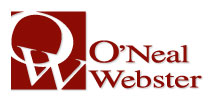 WANT TO CONNECT?