Al Kamel Law Office provides Legal Counsel in Transaction for CDC Group's US$100 Million Investment in AMG
CDC Group, the UK's development finance institution and impact investor, has made a US$100m minority equity investment in Alfa Medical Group (AMG), one of the largest healthcare providers in Egypt.
It made the investment alongside healthcare investor Africa Platform Capital, the family office of Simon Rowlands, a leading sector expert with a strong track record in healthcare and former co-founder of the global private equity firm, Cinven, where he led the healthcare team.
AMG consists of more than 140 medical labs and six radiology centres, as well as a 170-bed hospital, with two further hospitals and the Alfa Medical City under construction.
The group's history goes back to the El-Safa hospital founded in 1977 by the late Samir Talaat, followed by Alfa Scan and Alfa Laboratories established over 25 years ago.
Finds raised enable AMG to improve its medical health services outcomes, increase public access to medical care and broaden its hospital footprint which will include the new Alfa Medical City. The investment will also support the expansion of the AMG laboratory business particularly into underserved regions across Egypt, as well as the growth of Alfa Scan radiology centres.
In addition, the transaction will finance the establishment of the Alfa Academy, a training academy for AMG employees and third-party healthcare staff. The Academy will provide training to healthcare professionals, developing permanent high-quality talents across the sector and improving patient care.
Compass Capital acted as the sole financial advisor on the transaction representing AMG Group with Al Kamel Law Office and Serry Law Office acting as legal counsel to AMG.


---

DFDL Vietnam Assists Aker Horizons on its Partial Acquisition of Mainstream
DFDL recently assisted Aker Horizons AS ("Aker Horizons"), a leading Norwegian planet-positive investment company, on its 75% acquisition of Mainstream Renewable Power ("Mainstream"), a leading Irish independent renewable energy company in the onshore/offshore wind and solar power sector with operations in Europe, Africa and Southeast Asia.
This transaction raises the current equity of Mainstream to EUR 900 million and gives Aker Horizons a portfolio of operating or under construction projects of approximately 1.4 GW, a project development pipeline of around 10 GW and a further 10 GW of identified future project opportunities. Aker Horizons' ambition is to develop companies holding a total generating capacity of 10 GW and with the ability to remove the equivalent of 25 million tonnes of CO2 per year by 2025. Adding Mainstream to its portfolio allows Aker Horizons to position itself globally in renewable energy markets and this acquisition marks a significant stride towards realizing its planet-positive ambitions.
Slaughter and May acted as the leading counsel for this transaction. DFDL Vietnam's team was led by Partners Jerome Buzenet and Phong Anh Hoang along with Dave Seibert (Deputy Head of Energy, Mining and Infrastructure Practice). DFDL assisted Aker Horizons Vietnamese legal issues related to offshore wind development throughout the transaction.

Reuters article: https://www.reuters.com/article/aker-mainstream-renewables-idUSL1N2JU0HK

---
Han Kun Advises Connect Biopharma on its U.S. IPO and Listing on the Nasdaq Global Market
Han Kun has advised Connect Biopharma Holdings Limited as its PRC legal advisor in connection with the company's U.S. initial public offering and listing on the Nasdaq Global Market under the symbol "CNTB".
Founded in 2012, Connect Biopharma is dedicated to clinical stage research and development of novel immunomodulators for the treatment of severe autoimmune diseases and inflammation. Connect Biopharma has built a high-throughput drug screening platform based on T cell immune regulation function, based on its T cell immune regulation technology platform and the strength of expertise and experience in the field of immunology. Compared with traditional methods, Connect Biopharma's platform is able to quickly and efficiently identify and screen molecules against target diseases.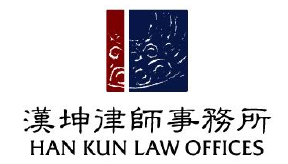 ---
Kochhar & Co. Advises Leading e-Bus Manufacturer, PMI on its INR 4 Billion Investment by GreenCell
We are delighted to announce that the Firm represented PMI Electro Mobility (PMI), a leading manufacturer, technology incubator and developer of 'zero emission' commercial vehicles in India, on its INR 4 billion investment from GreenCell Mobility (GCM) an electric mobility-as-a-service (eMaaS) platform promoted by EverSource Capital. The investment proceeds will be utilised by PMI to operationalise a PPP project for the deployment and operation of electric buses along with charging infrastructure across several cities in the State of Uttar Pradesh, India.
The current investment transaction from GCM follows the outcome of a high-profile bid issued by the Government of Uttar Pradesh as part of its FAME-II incentive scheme for the operation of electric buses in select cities in the State. Following the award of the Project to our client PMI, GCM acquired a 49% stake in two special purpose vehicles (SPVs) incorporated by PMI and its consortium members for the implementation of the Project.
This transaction is pathfinding for the Government of India's commitment to electric mobility as the next frontier in renewable energy, urban regeneration and sustainability, as also the growing role of institutional capital and private equity in this sector.
Kochhar & Co. with its deep domain knowledge in Infrastructure, represented PMI by providing end-to-end transactional support on this investment. The matter was led by Infrastructure Partner, Parul Verma and supported by associate, Swapnil Sant.

Other Related Media Link (click here)

---
MinterEllison Helps Deliver Victoria's Largest Ever Health Infrastructure Investment
After months of rigorous negotiations with the winning consortium, The Hon. Martin Foley, Minister for Health, has signed the contracts that will deliver the $1.5 billion new Footscray Hospital Project.
The new Footscray Hospital will support the increasing demand from Melbourne's booming western suburbs, ensuring families can get the care they need close to home. This is the largest ever health infrastructure investment in the state's history.
MinterEllison's involvement in this project highlights their commitment to delivering ambitious infrastructure projects that have significant social and economic impact.
The firm's lead partner on this project, Stewart Nankervis comments: "The past 12 months have shown us all again that the care we provide our communities is of upmost importance. The entire team has been motivated by the prospect of delivering a project that maximises the best health outcomes for Melbourne and we look forward to seeing the finished product doing just that."
This work was led by partners Stewart Nankervis and Owen Cooper, together with Peter Block, Geoff Earl, Brett DCruz, Elouise Blunt, Alyssa Dixon, Anna Stephenson and Chris Grant.


---

DORDA Supports EXETER Property Group in the Sale of a Last-Mile Logistics Facility in Vienna
Led by DORDA Real-Estate Practice Group Partner, Stefan Artner, DORDA provided legal support for the sale of a logistics centre in Vienna's largest industrial and commercial area, some 10 km from the city centre. The successful closing of this share deal was supported by Magdalena Brandstetter, DORDA partner and expert in real estate M&A, hospitality as well as real estate and tenancy law, and Markus Buchleitner, associate at DORDA.
DORDA's real estate team had already advised on the purchase and development of the property. Now DORDA accompanied the negotiation of the contracts and the successful conclusion of the sale.
Stefan Artner: "Logistics is a very sought-after asset class, especially in corona times. I am very pleased to have successfully accompanied this forward-looking project with my team."
EXETER Property Group is one of the largest real estate investment managers in the world and focuses on the acquisition, development and management of logistics/industrial, office and life science properties, among others.


---
Heuking Advises InfraRed Capital Partners on Majority Investment in Deutsche GigaNetz GmbH
A Heuking team led by Markus Lennartz and Klaus Weinand-Härer advised InfraRed Capital Partners on legal and tax matters relating to a majority investment in Deutsche GigaNetz GmbH. InfraRed's partnership with Deutsche GigaNetz GmbH creates the opportunity to build the next generation of high-quality fiber infrastructure in Germany.
Deutsche GigaNetz GmbH intends to roll out and operate fiber broadband infrastructure in selected currently underserved regions in Germany to provide enhanced Fiber to the Home ("FttH") services to more than one million residential, corporate, and public sector customers across the country. The company intends to invest up to EUR 3 billion in high-quality fiber networks and to start building fiber infrastructure in the initial target regions (Hesse and Baden-Württemberg) in the summer of 2021.
InfraRed Capital Partners is a leading global investment manager focused on infrastructure and real estate. It operates worldwide from offices in Sydney, London, Hong Kong, New York, Seoul, and Mexico City. With around 200 professionals, the company manages $12 billion of equity capital in multiple private and listed funds, primarily for institutional investors across the globe.
Deutsche GigaNetz GmbH builds and operates fiber-optic networks in Germany that provide broadband access in underserved areas.

Counsel to InfraRed Capital Partners
Heuking Kühn Lüer Wojtek:
Markus Lennartz (Corporate and Telecommunications),
Klaus Weinand-Härer (Tax) (both Lead),
Dr. Christoph F. Wetzler (Corporate),
Bernd Weller (Employment),
Antonia Allmendinger, LL.M. (Corporate)
Adam Brockmann (Tax), all Frankfurt

---
NNDKP assists Clinica Victoria in establishing a partnership with EquiLiant Capital
NNDKP assisted Clinica Victoria in the transaction for establishing a partnership with EquiLiant Capital, the investment fund financed by Pavăl Holding, oriented towards investments in small and medium-sized companies.
EquiLiant invested in Clinica Victoria, acquiring a minority stake in the company following an increase of the share capital.
Clinica Victoria, established by Daniel and Cristian Dragomir, offers dental care and imaging services, using the newest technologies in the procedures it performs. The Clinic operates in several cities in Romania, i.e., Pitești, Râmnicu Vâlcea and Slatina. The capital investment made by the investment fund EquiLiant Capital is intended to ensure the extension of the network of clinics and of the operational model conceived by the founders at national level.
NNKPD provided legal assistance during all phases of the transaction, including during the preparation, negotiation and signing of the transaction documents.
The NNDKP team was coordinated by Corina Dumitru, Partner in the Corporate/M&A practice.
"We are pleased to have been able to assist Clinica Victoria and Daniel and Cristian Dragomir in this transaction that marks an important step in the evolution of the Victoria dental clinics network, by attracting an investment intended to contribute to the development envisaged by the founders. This project highlights once again the successes of Romanian entrepreneurship in the highly dynamic sector of health care services", said Corina Dumitru, Partner at NNDKP.
NNDKP's Corporate / M&A practice has set benchmarks for over 30 years by advising on some of the most sophisticated high-profile transactions on the Romanian market. Currently a 25-lawyer team, one of the largest teams of M&A specialists on the local market, our practice provided assistance, during the past 12 months alone, on more than 27 noteworthy M&A deals, both domestic and cross-border.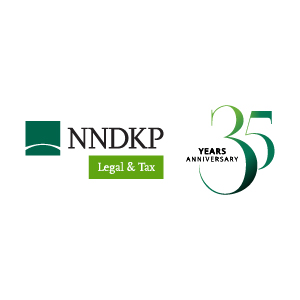 ---
Plesner Advises the LEO Foundation and LEO Pharma in Connection with €450 Million Investment
Accura advised Nordic Capital, while Plesner has advised the LEO Foundation and LEO Pharma in connection with the investment.
The private equity investor Nordic Capital invested EUR 450m in LEO Pharma. Nordic Capital becomes an active minority owner and will partner with LEO Pharma's majority owner the LEO Foundation.
LEO Pharma is a global leader in medical dermatology. The investment will strengthen the company's market position and help accelerate innovation and growth through upcoming product launches as well as continued focus on LEO Pharma's market-leading established product portfolio. LEO Pharma is headquartered in Denmark with a global team of 6,000 employees, serving 93 million patients in more than 130 countries.
The LEO Foundation is one of Denmark's largest commercial foundations and the controlling owner of LEO Pharma. Nordic Capital is an active, experienced and leading private equity investor with a strong Scandinavian heritage. Nordic Capital will invest EUR 450 million in LEO Pharma and partner up with the LEO Foundation to support the company's 2030 strategy to be a global leader in medical dermatology. The LEO Foundation will remain the company's majority shareholder and Nordic Capital will be an active minority shareholder.
Since its inception in 1989, Nordic Capital has invested in 29 healthcare companies across Europe and North America. Today, the investor has 14 portfolio companies in the broader healthcare sector.
The Accura team was led by Kristian Lykkeholm Klausen (Picture) and Thomas Weincke and further included Morten Bruus, Christoffer Ege Andersen, Thomas Stenholt Engmann, Camilla Martekilde and Martin Frank Madsen.
The Plesner team was headed by Lars Bunch,Thomas Holst Laursen and Hans Hedegaard together with Morten Stig Ottesen, Sara Hanquist Johnsen and Nina Charlotte Vestergaard.


---
Shoosmiths Advises Matillion on $100m Series D Funding Round
LEADING VC specialists at UK law firm Shoosmiths have advised cloud data integration platform Matillion on its $100m Series D funding round.
The round was led by Lightspeed Venture Partners, with participation from existing investors Battery Ventures, Sapphire Ventures and Scale Venture Partners, as well as venture debt financing from Silicon Valley Bank's U.K. branch.
Matillion makes the world's data useful with an easy-to-use, cloud-native data integration and transformation platform.The funding will fuel the company's growth, as it meets exploding demand for cloud data integration for global enterprise organizations such as Amazon, Siemens, Subway, Novartis, Slack, and Accenture.
Shoosmiths partner Steve Barnett led the advice, along with corporate principal associate Adam Meisels, senior associate Bryn Jones and associate Kendra McCullough. Incentives partner Anika Chandra also advised, whilst banking and finance partner Liz Sweeney led a team which included senior associate Alice Casey and corporate senior associate Leah Cairney on the SVB financing arrangements.
"Modern data teams are facing an influx of data from across the enterprise, while under immense pressure to rapidly deliver the actionable insights required to compete in today's digital economy," said Matthew Scullion, CEO of Matillion.
"Simply put, Matillion makes data useful. Matillion accelerates the value of today's cloud data platforms, ensuring that data teams can work smarter and faster. We look forward to our next phase of growth, as we empower more enterprise customers with efficient, affordable and flexible solutions that turn data into their most strategic asset. The Shoosmiths' team once again delivered pragmatic and commercial advice which enabled the round to complete to a tight timeline."
Shoosmiths' Steve Barnett, said: "It's great to see Matillion going from strength to strength, and we are pleased to help the company achieve another significant funding milestone, having also advised on its Series B and Series C financings."
The Shoosmiths' venture capital team is one of the UK's most active teams for venture and growth capital transactions, advising on upwards of 150 deals each year. Our team acts on the entire life cycle of a company's business, from early-stage and seed investment rounds, through Series A, B and later institutional rounds, and on to exit.


---
Springboard Secures Cross-Border Trade Sale for UK Leading Rubber Manufacturer
Springboard Corporate Finance is delighted to announce that it has advised the shareholders of Alanto on the cross-border sale of the business to Canadian competitor Jacobs & Thompson Inc ('J&T').
Alanto is one of the UK's largest foam and rubber converter and manufacturer and is based in Walsall, West Midlands. J&T is North America's largest foam and rubber convertor and the acquisition of Alanto represents its first step into the European market.
Alanto was founded in 2002 and the deal will see the founding Directors Nick Smith, Darren Potter and Gary Knott remain with the business and continue to work alongside the new owners.
---
THE CLIENT ON SPRINGBOARD
"The team at Springboard guided us through the sales process, providing expert and honest advice to ensure this deal happened. We selected Springboard based on their international capability, partner-led approach and strong track record and would recommend them to anyone wishing to sell their business." -- Nick Smith, Managing Director, Alanto
---
Nick Smith, Managing Director said "There is a great strategic fit between Alanto and J&T who both provide similar high-quality, technical-led solutions. The deal enables Alanto to take the next step in development and provide comprehensive foam and rubber solutions to customers in both the UK and overseas.
Alanto shareholders were advised on the transaction by Springboard Partner Justin Sparks and Assistant Director Jonathan Wright. Justin commented "Nick, Darren and Gary have built an excellent technical-led business with a strong market leading position. Despite the Covid-19 pandemic, we have helped secure a sale of the business to a strategic trade buyer which rewards them for all their hard work and provides a good home to enable the business to continue to flourish".


---

Beccar Varela Advises Agrofina on Trust Debt Securities Issuance
Buenos Aires, March 12th, 2021. Beccar Varela advised Agrofina S.A. on the constitution of Series XXII Financial Trust set up under the program Secuval II (the "Financial Trust").
The issuance of securities under the Financial Trust of total amount of US$10,490,419 took place on March 5th, 2021 as it follows: (i) US$9,290,589 Class A, at an annual nominal rate of 3%, rated A1sf (arg) on February 9th, 2021, by FIX SCR S.A. Risk Rating Agent "Affiliate of Fitch Ratings" ("Fix"); and (ii) US$1,199,830 Class B trust debt securities, at an annual nominal rate of 4%, rated A2sf(arg) by Fix on the same date. Banco de Valores S.A. performs as financial trustee, organizer and placement agent, while Agrofina S.A. acts as trustor. AR Partners S.A., First Capital Markets S.A., Puente Hnos. S.A. and SBS Trading S.A acted as placement agents while FIRST Corporate Finance Advisors S.A. acted as organizer.
The financial trust's main goal is to finance small and medium-sized companies (SMEs), given that at least 70% (seventy percent) of the trust asset at a nominal value, is made up of rights or credits originated in operations between the trustor and SMEs, as defined by the Comisión Nacional de Valores.
All parties involved were advised by Beccar Varela: team led by partner Luciana Denegri, assisted by associates María Victoria Pavani and María Inés Cappelletti.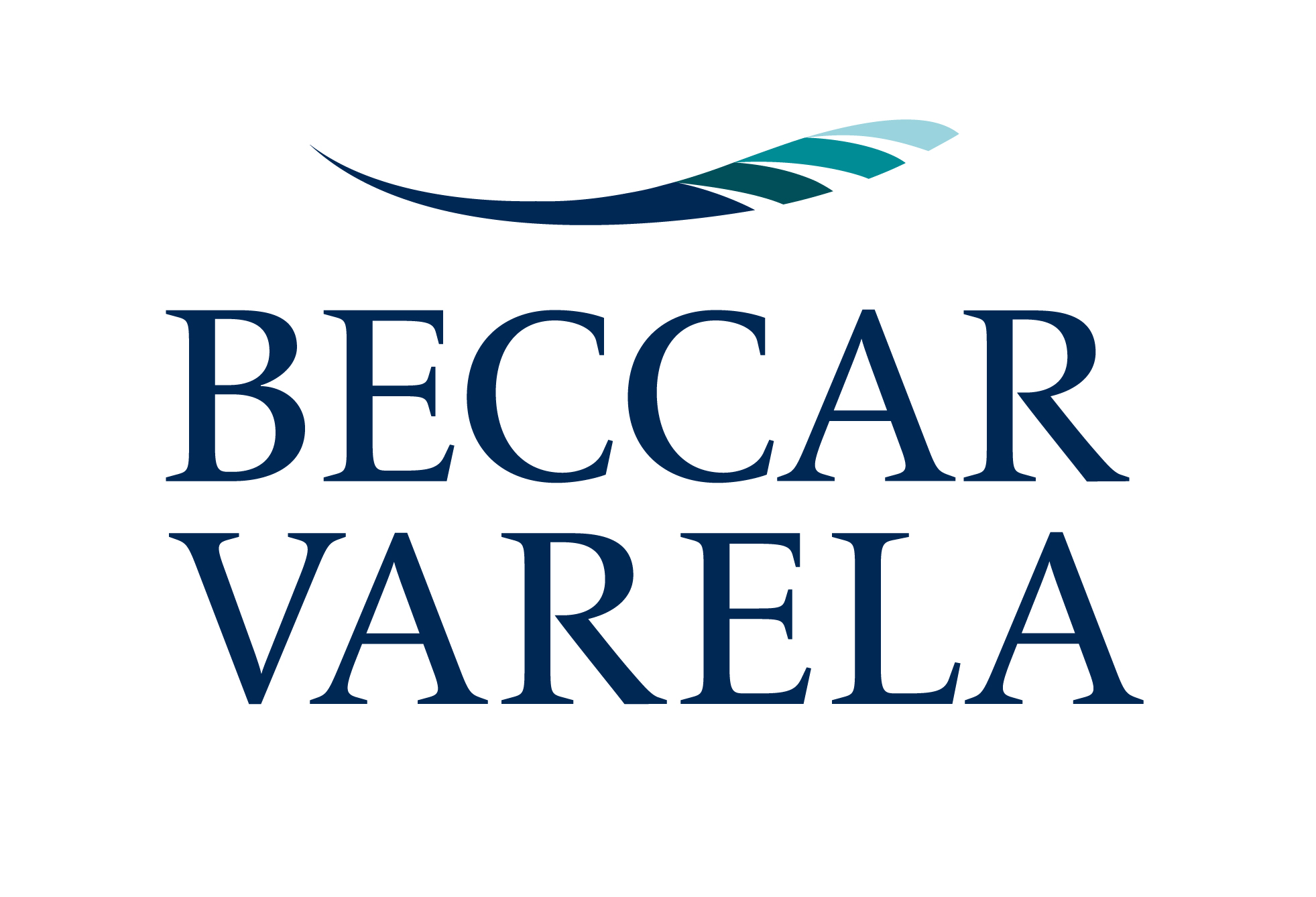 ---
Carey Assists Copper Mining Company Antofagasta in Sale to State Owned Utility Provider
Chilean firm Carey has helped copper mining company Antofagasta sell its water subsidiary to Colombian state-owned utilities provider Empresas Públicas de Medellín (EPM) for US$965 million – reportedly the largest investment by a Colombian company in the country to date.
EPM turned to Chilean firm Cariola, Díez, Pérez-Cotapos & Cía Ltda to acquire 100 per cent of Aguas de Antofagasta (Adasa), which relied on Jara del Favero Abogados. The deal was signed on 23 April and is expected to close at the end of May.
The deal is also thought to be the largest to take place in Chile's sanitation sector. Partner Cristián Eyzaguirre at Carey said that the deal was "challenging"; EPM is a state-owned company, which meant it had particular procedural and standard requirements that Antofagasta had to accommodate – complicated by tight deadlines. He says that it is a "remarkable deal" for both countries, due to the size of the investment from a Colombian company and the value of the transaction.
Adasa supplies drinking water and sanitation to 162,000 civilian and industrial customers in northern Chile. EPM hopes the acquisition will cash in on demand for water services from Chile's growing mining sector, says Jara del Favero associate Rodrigo Lavín, who identifies the purchase as a "signal of confidence" in Chilean politics and its economy. The company operates in the mining towns of Antofagasta and Calama.
Antofagasta subsidiaries Antofagasta Railway Company and Inversiones Punta de Rieles were awarded a 30-year concession agreement to run Adasa in 2003.
London-listed Antofagasta is expanding its copper mining business, which provides the bulk of its revenue. In November 2013, Antofagasta and Japanese trading company Marubeni secured US$650 million in project financing for the Antucoya copper mining project in northern Chile, with the help of Sullivan & Cromwell LLP in New York and also Jara del Favero.
EPM provides gas, water and electricity to 20 million customers across Latin America, including in Mexico, Guatemala, Panama and El Salvador. In August 2014, EPM's subsidiary UNE merged with Swedish telecoms company Millicom – another deal complicated by the fact EPM is a state-owned company. Gómez-Pinzón Zuleta Abogados in Bogota and Clifford Chance LLP in Madrid advised UNE, while Millicom turned to Davis Polk & Wardwell LLP in New York, Uría Menéndez in Madrid and Brigard & Urrutia Abogados in Bogota.
Counsel to Antofagasta included Carey Partners Salvador Valdés and Cristián Eyzaguirre and Associates Francisco Guzmán, Ignacio de Solminihac, Nicolás Calderón, Giannina Veniú, Irene Barros, Francisco Urcelay, Miguel Saldivia and Camila Lavín.


---
Morgan & Morgan Advised Farmalisto in an Equity Investment of Various Investors
Morgan & Morgan advised Farmalisto, a health technology platform with presence in Mexico, Colombia, and Peru, with respect to the equity investment made by HBM Healthcare Investments (Cayman) Ltd., Inter-American Investment Corporation, Morgan Rio Capital Management, and other minority investors for the amount of up to US$18,000,000.00 in Farmalisto.
The proceeds of the investment will be used to strengthen its innovation processes, open new markets in the region and accelerate its expansion in the places where it currently operates.
Since the company has operations in various countries, there was a complex coordination with different legal teams and company´s executives to complete all the conditions precedent to close the transaction on time.
Partner Roberto Vidal represented Morgan & Morgan in this transaction.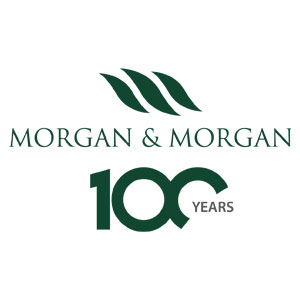 ---
QIL+4 Abogados Assists FAES Farma in Acquisition of Global Farma
We are very proud of our team led by our Partner Marcos Ibarguen and Associate Santiago Granados for their active and transcendental participation in the negotiation and formalization process of the M&A transaction through which FAES Farma, a public company listed on the Stock Exchange of Madrid, acquired a pharmaceutical entity Global Farma based in Guatemala.
This transaction turns out to be of great relevance for the M&A market in Guatemala and the region, demonstrating that the interest and attraction of foreign capital investment continues.
Global Farma was founded and is based in Guatemala but operates throughout the Central American region, the Dominican Republic and other Latin American countries.


---
Veirano Advogados Advises Voe Tranquilo on BRL 2.8 Million Financing Round
Veirano Advogados advised Voe Tranquilo on Voe Tranquilo's BRL 2.8 Million Financing Round.
Voe Tranquilo, founded in December 2018, is a company specialized in helping consumers who have problems with air transportation. The company believes in consumer empowerment combined with technology to reduce the bureaucracy of problem solving.
Voe Tranquilo has raised BRL 2.8m by several investors such as Iporanga Ventures, Big Bets and undisclosed angel investors.
Veirano Advogados advised Voe Tranquilo with a team led by partner Sergio Bronstein.


---

Buchalter Successfully Represented Ruifeng Biztech, Inc. in a First-of-its Kind Motion to Dismiss Claims Under the Federal Defend Trade Secrets Act
Buchalter recently represented Ruifeng Biztech, Inc., in what may be a first-of-its kind ruling, on March 13, 2021, the Northern District of California granted Ruifeng Biztech's motion to strike nine of Quintara Biosciences, Inc.'s alleged DNA sequencing trade secrets, leaving plaintiff with only its customer list and vendor list claims to support its allegations under the federal Defend Trade Secrets Act.
On November 20, 2020, the Court granted Ruifeng's motion for a protective order under California Code of Civil Procedure section 2019.210, which requires that a trade secret plaintiff set forth with "reasonable particularity" its alleged trade secrets. The Court's November 18, 2020 order also commanded Quintara to set forth the specifics of each alleged trade secret, including how it met the Defend Trade Secrets Act's definition of a "trade secret." The court explained "The point is to nail down the asserted trade secrets with sufficient particularity to permit us to discern the reasonable bounds of discovery, to give defendants notice to mount a cogent defense, and to prevent plaintiff from indulging in shifting sands."
When the plaintiff failed to comply with the Court's November 20, 2020 order, Ruifeng successfully moved to strike and dismiss Quintara's DNA sequencing trade secrets allegations.
The Buchalter team was led by Dylan Wiseman, Tiffany Ng, and Brandon Carr.


---
Dinsmore Helps Complete Sale of Bluegrass Cellular to Verizon Wireless
Bluegrass Cellular, which served as the first wireless company based in central Kentucky 29 years ago, is now part of Verizon Wireless. The acquisition became official today with lead counsel provided by Dinsmore & Shohl LLP.
Dinsmore has been Bluegrass Cellular's primary law firm on all matters—including corporate, litigation, compliance, real estate, and employment—since 1997.
"We're thankful for all of Dinsmore's counsel to Bluegrass Cellular the last 24 years," said Bluegrass President and CEO Ron Smith. "Dinsmore has made the deal a seamless transition, and we are excited to offer our customers best-in-class services from Verizon."
Dinsmore Partner Jerrad Howard led the deal team, which consisted of 26 attorneys across six of the firm's offices. That team included Dinsmore Partner John Selent, who incorporated Bluegrass Cellular originally and has served as the law firm's primary external counsel for nearly 30 years.
"We are pleased that Bluegrass turned to Dinsmore to serve as the lead counsel on this deal," Howard said. "The successful completion of the transaction not only shows Dinsmore's abilities as a full-service national law firm – and particularly the quality of our mergers and acquisitions team – but also the true value of our deep relationships with our clients."
No action is needed from customers now, as they will receive information next month regarding the acquisition and array of services available from Verizon, including wireless data delivered on the nation's leading wireless networks.


---
Hanson Bridgett Secures Major Victory for Long-Time Clients in Virtual Trial
After nearly seven years of litigation, Hanson Bridgett LLP recently achieved a significant trial victory in a complex class action for the firm's long-time clients, the Golden Gate Bridge Highway & Transportation District (District) and the Bay Area Toll Authority (BATA).
This victory was remarkable not only for the many complex twists and turns throughout the trial of this class action and writ, but also because it was the first virtual trial in San Francisco Superior Court and one of just a few nationwide at the time.
The litigation team, led by Hanson Bridgett Partner Alexandra Atencio, who heads the firm's Public Sector Litigation Practice, obtained a complete defense verdict for the District and BATA against a certified class alleging that BATA and the District violated the class' due process rights in administering and operating the Bay Area's FasTrak electronic toll collection program and, in particular, the All-Electronic Toll program on the Golden Gate Bridge.
The Court awarded only minor administrative remedies against the District to two individual Plaintiffs and a total of $2 to those Plaintiffs to be paid by a co-Defendant. This case spanned nearly seven years and would have dragged on longer if the Plaintiffs decided to appeal the verdict. To avoid further expenditure of time and cost to both public entities, Atencio successfully negotiated a post-judgment settlement of all issues, including a waiver of any appeal.
"So many of our talented attorneys worked on this case over its long life. I am tremendously proud of their efforts, and of this outcome for our valued clients," Atencio said. "To obtain a victory in this extremely complex case that challenged the very way the agencies do business and to have done it through a completely virtual trial in the midst of a global pandemic is remarkable."
Trial began in December 2019 in San Francisco Superior Court, was postponed until early March 2020, and was suspended after two weeks due to the COVID-19 pandemic. In July 2020, the trial resumed and was completed virtually.
The team assisting Atencio included attorneys Megan Oliver Thompson, Laurel O'Connor, David Casarrubias, Simran Mahal, and Geoff Pittman, along with support staff including Stephanie McCasey, Venisa Carter, Kate Bendick, Ambra Jackson, Tanya Williams, and Jennifer Montane-Falgout. Hanson Bridgett's IT team stepped up to assist the trial team for the all-virtual portion of the trial and many others also assisted throughout the long life of the case, including Kimon Manolius, Alexander Berline, Paul Mello, Gary Watt, Larry Cirelli, Matthew Peck, and Candice Shih.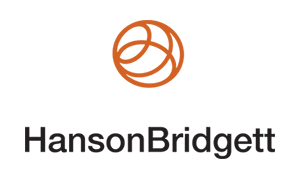 ---
Hunton Andrews Kurth Advises Underwriters in Connection with WEC Energy Group, Inc.'s $600 Million Senior Notes Offering
Hunton Andrews Kurth LLP represented the underwriters in connection with an SEC-registered offering by WEC Energy Group, Inc. (WEC) of $600 million aggregate principal amount of 0.80% Senior Notes due March 15, 2024. The transaction closed on March 19, 2021.
WEC is a public utility holding company whose wholly-owned subsidiaries are primarily engaged in the business of providing regulated electricity service in Wisconsin and Michigan and regulated natural gas service in Wisconsin, Illinois, Michigan and Minnesota. In addition, WEC has an approximately 60% equity interest in American Transmission Company LLC, a regulated electric transmission company, and majority interests in several wind generating facilities as part of its non-utility energy-infrastructure business.
The Hunton Andrews Kurth team included Bud Ellis, Adam O'Brian, Patrick Jamieson and S. Ashley Jaber.


---
Patterson Belknap Secures $43 Million Settlement in Fraud Suit on Behalf of Medical Device Manufacturer
In February, the Firm secured a settlement for our client, a multinational biotech company, in the U.S. District Court for the Northern District of Alabama. The suit accused the defendant, a group of pharmacies in Alabama, Mississippi, and Arkansas, of selling consumers thousands of boxes of our client's blood glucose test strips that were not intended for retail sale. The defendant was also accused of receiving reimbursement for the higher cost of retail strips from healthcare insurers and pharmacy benefits managers. The terms of the $43 million settlement include a permanent injunction against the defendants that prohibits them from adjudicating, purchasing, selling, distributing or dispensing the client's test strips.




WANT TO CONNECT?