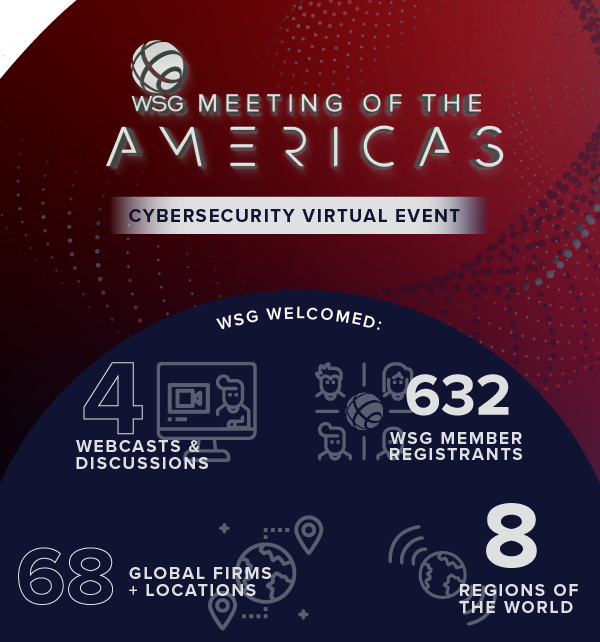 Cybersecurity and Crisis Management Virtual Event – Hosted by WSG Americas Region
This year, the WSG Meeting of the Americas moved online for a unique cybersecurity-focused program featuring guest speakers from companies such as Microsoft, Equifax, and Marsh to name a few, case studies and representative panel perspectives. The successful event included over 630 registrants in 68 jurisdictions and 8 regions across the globe.
Each webcast highlighted emerging trends in technology and risk management and brought the WSG membership body together, enhancing collaboration and innovation. Through WSG's virtual event platform, attendees were able to submit real-time questions to speakers and panelists, and engage in digital conversations throughout the sessions.
The Latin America and North America Regional Councils also met during this event to discuss current group initiatives, such as member recruitment, WSG Groups participation and future plans for increasing member engagement and awareness in each region.
Watch the event here. All past events can also be accessed through the WSG Always-On: On Demand Webcast Portal.


WANT TO CONNECT?