Kochhar & Co. Advised Finicity on its Acquisition by MasterCard
MasterCard has acquired the leading American Fintech company - Finicity Corporation along with its wholly owned subsidiaries in India and Australia.
The Kochhar & Co. team led by its Mumbai Resident Head & Senior Partner, Rajarshi Chakraborty and Corporate Partner, Sameena Jahangir, advised Finicity on the Indian leg of the global transaction and assisted in all pre closing, closing and post-closing formalities.
Under the terms of the agreement, Mastercard acquired Finicity for USD 825 million upfront, with the potential of USD 160 million in additional earn-out payments contingent on meeting performance targets.
Finicity is one of the leading North American providers of real-time access to financial data and insights. This was a strategic move for MasterCard as Finicity acquisition will give the global payments giant an advantage in digital money management capabilities, bolstering its competitiveness against both banks and its competition. Finicity's open banking prowess will help Mastercard offer a digital money management experience that integrates consumers, fintechs, other banks, and now payments services.


---
MinterEllison Wins Contract to Advise UK Government Free Trade Agreement Negotiations with Australia and New Zealand
The UK government has appointed MinterEllison (Australia) and MinterEllisonRuddWatts (New Zealand) in partnership with UK firm, Hogan Lovells, to advise on the negotiations of the UK-Australia and UK-New Zealand free trade agreements.
"Both trade agreements are top priorities for the UK government, and will boost trade and strengthen investment post Brexit between long standing 'friends' and like-minded economies. MinterEllison and MinterEllisonRuddWatts present a unique Trans-Tasman international trade offering," said Jeremy Blackshaw, Managing Partner, International for MinterEllison.
The firms will be advising on the negotiation and implementation of the Agreements.
"We are delighted to be appointed by the UK government to advise on some of their first post-Brexit trade negotiations. This appointment recognises MinterEllison's market leading credentials in international trade law. We look forward to contributing to the negotiation and implementation of what promises to be a gold-standard agreement," said Mr Blackshaw.
The appointment is for three years and resulted from a competitive tender.


---
Takenaka Partners Advises Kobayashi on its Acquisition of Alva-Amco
Takenaka Partners LLC (Los Angeles, CA) acted as the exclusive financial advisor to Kobayashi Pharmaceutical Co., Ltd. (TSE:4967) ("Kobayashi") on its acquisition of Alva-Amco Pharmacal Companies, Inc. ("Alva-Amco"), in cooperation with Yamada Consulting Group Co., Ltd.
Kobayashi, founded in 1886 and based in Osaka, Japan, produces well-branded products, including over-the-counter (OTC) medicines, oral hygiene products, and household products like deodorizing air fresheners, in Japan and internationally.
Alva-Amco, founded in 1904 and based in Niles, Illinois, is a leading provider of branded OTC consumer health products across a number of product categories, including skin care, women's health, antifungals, upset stomach and pain treatments. Its portfolio of brands is sold at pharmacies and mass merchants throughout North America.
Yukuo Takenaka, President and CEO of Takenaka Partners, stated, "Takenaka Partners is pleased to have played a key role in facilitating a strong relationship between Kobayashi and Alva-Amco, especially during these challenging times of COVID-19. This synergistic alliance will allow Kobayashi to further expand its global operations and achieve its goals. We look forward to watching both companies grow in the future."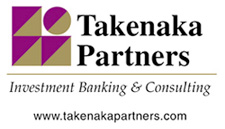 ---

Asters Defends PrivatBank in Dispute Worth Over UAH 7.5 Billion Before Supreme Court
Asters successfully defended PrivatBank CB JSC, the largest bank by asset size in Ukraine, in a dispute worth over UAH 7.5 billion before the Commercial Court of Cassation of the Supreme Court over the legality of the creditor's charging extra fees (in addition to interest on the loan) and recovering such fees at the expense of mortgaged property (the Bukovel Ski Resort).
Subject to the case theory developed by the Asters lawyers, the panel of judges of the Consolidated Chamber of the Commercial Court of Cassation of the Supreme Court passed a resolution in case #910/12787/17 allowing PrivatBank's cassation appeal in its entirety and dismissing the appeal judgment granted for the claimant.
Asters' litigation team working on the project included Partner Andriy Pozhidayev and Senior Associate Oleksiy Ananiychuk.


---
PLMJ Advises EuroBic on EUR 1.2 Billion Securitisation
PLMJ advised EuroBic on the sale of a portfolio of around €1.2 billion of residential mortgage credit, the bank's first Residential Mortgage Backed Securities (RMBS) securitisation.
The PLMJ team that advised on this securitisation was led by Gonçalo dos Reis Martins, a partner from the Capital Markets and Banking and Finance practices. The team also included Kathleen Hoffmann Barley and Carolina Antunes.
Gonçalo Reis Martins: "This was a very demanding process as it was executed in a short space of time. It was also particularly challenging in view of the current pandemic and the resulting implications for the interaction with the rating gencies".
The securitisation bonds were rated by the agencies Moody's and S&P, and they were admitted to trading on Euronext Lisbon.


---
NNDKP Assisted a Syndicate of Banks in Providing a Loan in the Amount of Approximately EUR 90 million to Carmistin Group
NNDKP successfully assisted a syndicate of banks - comprising Banca Comerciala; Romana S.A. (member of Erste Group), acting as Bookrunner, Mandated Lead Arranger, Documentation Agent and Facility and Security Agent, CEC Bank as Mandated Lead Arranger, and participating banks EximBank SA, Intesa Sanpaolo Romania SA and OTP Bank Romania SA – in granting an EUR 90 million loan facility to the Carmistin Group, one of the main players on the agricultural and zootehnical market in Romania.
This is the most important local syndicated loan transaction carried out in the agribusiness sector in 2020 and one of the most complex transactions that has ever been carried out in this field.
This complex facility will be used by over 20 companies of Carmistin Group to financetheir investment projects, refinancing their existing bilateral financial debt, as well as for working capital needs.
"In the current economic context, it has become more important than ever to be able to support the local companies that carry out their activity in strategic fields, such as agriculture. At the core of this transaction is a cooperation based on trust and it constitutes the ground of a long-term partnership. For us it is important to be able to identify solutions that may support the development strategy of Carmistin Group. It is a business based on innovation, that is in compliance with the European standards for sustainable agriculture and ensures the highest standards of safety and food quality. We are honoured to have had the chance of this collaboration and very pleased to have worked in close cooperation with the NNDKP team", stated Ana Maria Samuila, Head of Agribusiness Department, BCR.
The NNDKP team involved in this transaction was coordinated by Valentin Voinescu, Partner in the Banking and Financing practice area, and included Alexandru Ciambur and Catalina Dan, assosciates in the same practice area.
"We are very proud that we provided assistance to BCR and the other financing banks in this benchmark transaction that tests and confirms the capacity of the Romanian banks and of the NNDKP team to provide high standard tailor - made solutions to the very ambitious Romanian entrepreneurs as well as to other key clients of the banking system, even if we are in the context of this very difficult year", stated Valentin Voinescu, Partner.
The NNDKP team dedicated to the Banking and Financing practice has constantly been involved in complex projects of certain financial institutions and international and local companies, including transactions that were implemented for the first time in Romania and have become benchmark transactions in the field. During the past three years, the members of the team were involved in projects in the field of financing, banking and restructuring the amount of which exceeds EUR 3.5 billion.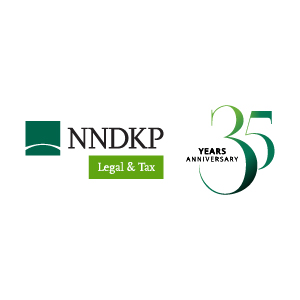 ---
Springboard Advised Luxury Food Specialist in Sale to Institutional Acquirer
Springboard is pleased to announce that it has advised on the sale of Dukeshill Ham Company Limited ("Dukeshill") to a management buy-in team supported by GC Investment Partners.
Dukeshill, based in Shropshire was founded in 1985 and has been under the stewardship of Neale and Sarah Hollingsworth since 1998. Dukeshill holds the Royal Warrant as manufacturer and supplier of ham to HM the Queen.
Dukeshill produces and supplies a broad range of premium quality fine foods direct to the consumer via both online and mail order and to select high end trade partners. Retaining its specialism in cooked and cured hams, today Dukeshill commands a product range that spans meats, charcuterie and delicatessen items, cheeses, fish, puddings and cakes as well as seasonal items such as Christmas hampers.
The incoming management team comprises executives Mark Gallagher and Andy Culhane of GC Investment Partners along with chairman Des Smith, former CEO of Aspall Cyder. Neale and Sarah Hollingsworth will remain with the business and work alongside the new owners for the foreseeable future.
Dukeshill shareholders were advised on the transaction by Springboard Partner Ben Bolt and Executive Tom Hammond. Ben commented "Dukeshill is a business built on impeccable brand values and luxury, provenance rich products that have seen it increase revenues year on year for more than a decade. We are delighted to have assisted Neale and Sarah in realising value for their life's work and wish the new owners all the best as they develop the business further."
THE CLIENT ON SPRINGBOARD
"From the first steps of identifying a buyer to the final stages of negotiations, Springboard gave our inexperienced team great advice and support. They patiently talked us through every step of the sale process, helped us to collate and present large amounts of commercial and financial data and led us through sensitive negotiations to achieve the best value for our business." -- Neale Hollingsworth, CEO, Dukeshill Ham Company
ABOUT SPRINGBOARD
We are a market leading independent minded corporate advisory firm focused on providing strategic, commercial and financial advice and support to a range of clients. We focus exclusively on the following services:
Acquisitions - supporting corporates and management teams – identifying targets and executing deals
Disposals - Full or partial business sales and exits
Raising finance - working capital or development capital – typically debt or private equity/venture capital
Management / Retained advisory - strategic, commercial and financial support

---
Sending Optimistic Signals for Hospitality Industry – DORDA Advised Ascott in its Market Entry in Austria
Magdalena Brandstetter, attorney at DORDA and expert for real estate and tenancy law, supported The Ascott Limited (Ascott), one of the leading international lodging owner-operators, together with associate Markus Buchleitner in its market entry in Austria. The advice covered the negotiation of a contract for 223 units, which will be operated under the brand Citadines. The guest accommodations will be part of the urban development project Forum Donaustadt/VIENNA TWENTYTWO in the 22nd district of Vienna, which is being built by SIGNA Real Estate (SIGNA) and Austrian Real Estate (ARE). The opening of Ascott's first serviced residence in Austria "Citadines Danube City Vienna" is planned for the end of 2022.
"The fact that we have been able to support Ascott in their entry into the Austrian market makes us particularly happy", says Magdalena Brandstetter. "With their 'home away from home' flair, serviced accommodations have experienced significant demand even during the ongoing corona pandemic. And they are still in a growth phase. The market entry of our client is therefore coming at exactly the right time".
Citadines Danube City Vienna expands Ascott's portfolio of currently 47 operating properties across European key cities. The serviced residence addresses business and leisure travellers alike.
Diversity in Vienna Donaustadt
VIENNA TWENTYTWO is currently one of Vienna's biggest urban development projects and is located in the largest district of the Austrian capital, namely Wien Donaustadt. Built over an approximately 15,000sqm area with six buildings, the project is developed by a joint venture between SIGNA and ARE, a subsidiary of the Bundesimmobiliengesellschaft. The first construction phase of the multifunctional neighbourhood will be completed until the end of 2022 and will offer a mixture of hospitality, living, recreational, and office space upon completion. In addition to sustainable and energy-efficient solutions, the project scores with modern architecture, which can be used synergetically and is perfectly connected to public transportation via the U1 station Kagran. In total, this creates a stimulating atmosphere for residents, businesses, and service providers alike.
About The Ascott Limited
CapitalLand's wholly owned lodging business unit Ascott is one of the largest international guest accommodation operators with over 700 residences in more than 180 cities in over 30 countries across Asia Pacific, Central Asia, Europe, The Middle East, Africa and the USA. Its portfolio of serviced residences and hotels includes Ascott The Residence, The Crest Collection, Somerset, Quest, Citadines, lyf, Préférence, Vertu, Harris, Citadines Connect, Fox, Yello, and POP!. In Europe, Ascott has 54 properties with more than 6,500 units in Austria, Belgium, France, Georgia, Germany, Ireland, Netherlands, Spain, and the United Kingdom, including seven properties with over 1,000 units under development.


---

Beccar Varela Advises Banco Galicia on Class VIII Notes Issuance
Beccar Varela advised Banco de Galicia y Buenos Aires S.A.U. on Class VIII notes issuance, worth AR$1.589.722.222, in accordance with the company's Prospectus for the issuance in tranches for a maximum nominal value of up to US$ 2.100.000.000 (US dollars two thousand one hundred million), under the Frecuent Issuer Regime. In this issuance, Banco Galicia acted as issuer and placement agent.
Class VIII notes issuance took place on November 20, 2020. They will accrue interest at a floating rate, equivalent to Private Badlar rate plus cut off margin of 2,25%. Their maturity date will be on August 20, 2021.
On November 16, 2020, Class VIII notes were locally rated "A1+(arg)". Their authorization to be listed and marketed at Bolsas y Mercados Argentinos S.A. and at Mercado Abierto Electrónico S.A. has already been asked. These notes are eligible by Euroclear Bank S.A./N.V.
Counsel to Banco Galicia:

Beccar Varela: Luciana Denegri, partner, and associates María Victoria Pavani and María Inés Cappelletti.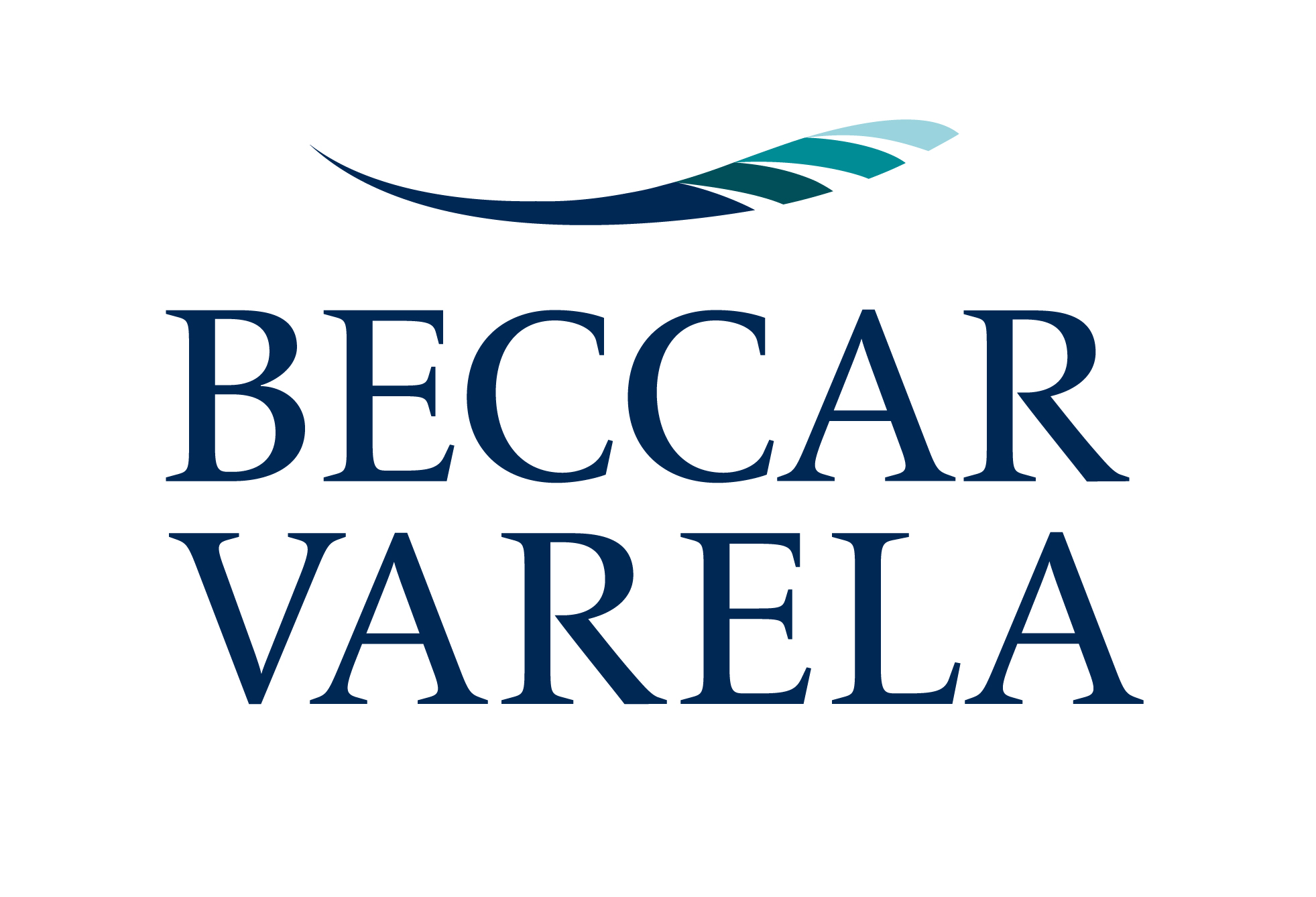 ---
Morgan & Morgan Advised Avianca Holdings, S.A. in Connection to an Over US$ 2 Billion Debtor-in-Possession Financing Structure Pursuant to its Reorganization Plan Under Chapter 11 of the United States Bankruptcy Code
Panama, October 26, 2020. Morgan & Morgan acted as Panamanian counsel to Avianca Holdings, S.A., as Debtor; and Latin Airways Corp., Taca, S.A., AV International Investments, S.A., AV International Holdings S.A., AV International Holdco S.A., AV International Ventures S.A., AV TACA International Holdco, S.A., International Trade Marks Agency Inc. and Aviacorp Enterprises, S.A., as Guarantors, in connection with the transactions contemplated by a debtor-in-possession financing consisting of US$ 1.27 billion Tranche A senior secured financing and US$ 722 million Tranche B secured subordinated loan. The financing will help Avianca improve its liquidity and provide support to its operations.
Partners Francisco Arias and Aristides Anguizola, Associate Allen Candanedo, and International Associate Miguel Arias participated in this transaction.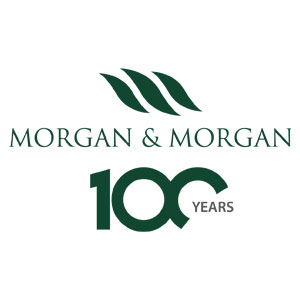 ---
Carey Advises in Several Venture Capital Industry Investments in the Last Quarter of 2020
The fourth quarter has brought about an intense boost in the Venture Capital industry in Chile.
Future Positive Invest in The Not Company
The Future Positive company invested in the Chilean enterprise, The Not Company (NotCo), with an interesting figure of USD 85 million. Carey locally advised Future Positive, an international Venture Capital company, on its investment in the star of the moment, The NotCo, a food technology company that operates in Chile, Argentina, Brazil and the United States. With this new round of financing, NotCo has raised a total of USD 118 million to date, the highest amount of foreign investment for a Chilean start-up. NotCo's current investors are some of the most relevant funds in the Venture Capital arena, including Future Positive, L Catterton, Kaszek Ventures, The Craftory, Bezos Expedition, General Catalyst, Endeavor Catalyst, Indie Bio, Humbolt Capital and Maya Capital, among others.
The New Chilean Unicorn: Frontier Car Group Merges with OLX Group
Frontier Car Group, owner of the VendenosTuAuto.com brand, merged with OLX Group, creating OLX Autos, a new car buying and selling platform. In this way, OLX Autos becomes the new Chilean unicorn, valued at more than USD 1 billion and with a presence in 12 countries: Argentina, Chile, Colombia, Ecuador, Peru, Mexico, India, Indonesia, Pakistan, Nigeria, Poland and United States. In Chile, it is led by partners Ignacio Detmer and Ricardo Donoso. This is the first time that a start-up founded by two Chileans reaches this category.
This new player in the used car buying and selling industry bases its model on an "instant purchase" service, managing to make sales more efficient for private sellers, buyers and professionals in the sector.
INVESTMENTS IN FINTECHS
Carey Advised Manutara Ventures in the Chilean Startup ETPay
Manutara Ventures, Venture Capital investment fund, participated in an investment round in ETPay, a Chilean start-up that develops an electronic payment system based on bank transfers, with a frictionless experience during the purchase and after sale services. The system allows the transfer and collection of money and integration with other payment systems. Carey advised Manutara on all aspects of transaction.
Carey Advised Chilean Investors in Xepelin, a Fintech Co. Based in the USA
Several Chilean investors invested in Xepelin, a Chilean financial platform that helps SMEs to grow, which raised a seed round of USD 2.5 million. Carey advised Ideas Impact VC and Manutara Ventures, who led the round, in which Chilean and foreign VC funds also participated, along with local family offices.
Carey's participation in all these deals, ratifies the position of the firm in the Venture Capital industry. Recently Carey was the sole Chilean firm ranked in Band 1 in this practice area in Chile by the British publication The Legal 500. Carey's Venture Capital area is led by partners Francisco Guzmán, Guillermo Carey and Cristián Eyzaguirre.
Francisco Guzmán commented: "We are very happy to be able to participate in the growth of the local Venture Capital industry. We have witnessed the change that has occurred at a local level, both on the part of investors who are betting on this type of assets, and on the part of Chilean entrepreneurs of the highest level, who are working hard to grow their businesses internationally."


---
QIL+4 Abogados Assisted in Adjudication of Phase I of The Aerometro Project – The Cableway That Will Connect the Municipalities of Guatemala and Mixco
On November 17, 2020, the Municipality of Guatemala awarded, for a 25-year term, the concession of the phase I of the Aerometro Project to the joint and several group conformed by Cablevía de Guatemala, Sociedad Anónima, Desarrollos Residenciales Victoria, Sociedad Anónima, Desarrollos Torino, Sociedad Anónima, and Doppelmayr Guatemala, Sociedad Anónima.
The development of phase I will represent an investment of approximately Q1,216,450,000, equivalent to an approximate amount of US $152,056,250.
In QIL+4 Abogados, we are proud to have assisted this project from the initial phases of the public bidding by providing advice to guarantee the Project's legal and financial viability. We believe that this project will create new job positions and will help to relieve the up growing demand for in-time services of public transportation, through an innovative transporting system that responds to the metropolitan people's needs.


---

Buchalter Represents Transamerica Corporation in $650 Million Dollar Sale of San Francisco's Transamerica Pyramid Center
Buchalter attorneys represented Transamerica in the $650 million sale of San Francisco's Transamerica Pyramid Center, the largest U.S. real estate deal since the start of the COVID-19 pandemic. The sale includes the entire Transamerica Pyramid block, and was the first time this entire block traded since the Pyramid was built in 1972.
The Buchalter team included Shareholder Manny Fishman, Senior Counsel Valerie Bantner Peo and Peter Bales, Special Counsel Toni Bitseff, and Attorneys Austin Thies, Lotus Fung, Jonathan August, and Chris Furby. You can view the article appearing in Law360 here. Subscription required.


---
Hanson Bridgett Advises Project Cannabis on $69 Million Sale to Columbia Care
Hanson Bridgett is pleased to announce that Los Angeles-based client Project Cannabis has been acquired by Columbia Care, one of the world's largest and most experienced cultivators, manufacturers, and providers of medical and adult-use cannabis products, and related services. Hanson Bridgett partner Jonathan Storper, who heads the firm's Cannabis Practice, led the team representing Project Cannabis in the $69 million deal.
"Project Cannabis' success in growing a highly successful vertically integrated company in the world's number one cannabis market understandably had many suitors knocking at its door, and it was a pleasure to help make its sale to such a highly respected publicly traded company a reality," said Storper, who has advised the company for several years. "I'm proud of the interdisciplinary Hanson Bridgett team that worked together to ensure this extremely complex transaction went off without a hitch."
The total transaction consideration includes approximately $52.5 million in Columbia Care stock and an additional $16.5 million of consideration anticipated to be paid to the sellers from the proceeds of a subsequent sale of Project Cannabis' real estate assets.
Project Cannabis is a leading cannabis cultivator, wholesaler, and retailer of highly recognized branded products distributed to more than 100 dispensaries throughout California. The company's fully integrated portfolio encompasses a 36,000 square foot state-of-the-art cultivation facility and adult-use retail dispensaries in North Hollywood, Downtown Los Angeles, and Studio City as well as a retail location in San Francisco's SOMA district that houses one of the only permitted consumption lounges in the city.
The Hanson Bridgett attorneys assisting Storper on the deal included Neepa Ranavat, Peter Banyai, Lisa Dal Gallo, Celia Guzman, Allan Jergesen, Jennifer Martinez, Teresa Pahl, Davina Pujari, Daren Shaver, Scott Smith, Fred Weil, and Alison Wright, along with legal assistant Teresa Daniele.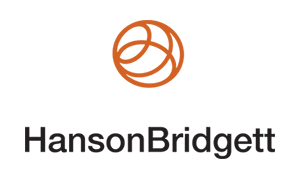 ---
Hunton Andrews Kurth LLP Advises on Rochester Gas and Electric Corporation's Offering of $200 Million of First Mortgage Bonds
Hunton Andrews Kurth LLP advised the initial purchasers in connection with the offering by Rochester Gas and Electric Corporation ('RG&E') of $200 million in aggregate principal amount of its 1.850% First Mortgage Bonds due 2030, Series CCC in a private placement under Rule 144A and Regulation S of the Securities Act of 1933, as amended, to eligible purchasers.
RG&E is a public utility company principally engaged in transmitting and distributing electricity and transporting, storing and distributing natural gas. RG&E also generates electricity, primarily from its several hydroelectric stations. RG&E serves approximately 385,500 electricity and 319,400 natural gas customers in its service territory of approximately 2,700 square miles, which contains nine counties including and surrounding the city of Rochester, New York with a population of approximately one million people.
The Hunton Andrews Kurth team included Pete O'Brien, Christina Kwon, Brendan Harney and Flavia Vehbiu. Robert McNamara and Tim Strother provided tax advice.


---
Bradley Partner Travis Lloyd Quoted in Healthcare Risk Management on $50 Million Stark Settlement
Bradley attorney Travis Lloyd was quoted in Healthcare Risk Management on a $50 million settlement by a West Virginia hospital where the Department of Justice (DOJ) alleged that the hospital systematically violated the Stark Law and Anti-Kickback Statute by knowingly paying improper compensation to referring physicians above fair market value. A former executive vice president filed a whistleblower complaint under the qui tam provisions of the False Claims Act (FCA), which allow individuals to bring a lawsuit on behalf of the government and share in the proceeds. The employee had expressed concerns about the arrangement and then was fired for not cooperating with it, according to the DOJ. The whistleblower will receive $10 million of the $50 million settlement.
This settlement is among the pantheon of recent significant settlements with hospitals concerning alleged FCA violations predicated on violations of the Stark law and the AKS, said Lloyd. It reflects the government's continued emphasis on combatting healthcare fraud. It is yet another reminder to hospitals of the importance of structuring physician compensation arrangements in a manner that is consistent with fair market value and does not take into account, directly or indirectly, the volume or value of physician referrals, he added.
The alleged misconduct in this case is fairly straightforward, Lloyd explained. Among other things, the hospital allegedly paid physicians far in excess of fair market value and tied incentive compensation to the net revenue attributable to physicians, including technical fees billed by the hospital in connection with the physicians' services.
Two features of the settlement stood out to Lloyd. First, the hospital was not required to enter into a corporate integrity agreement in connection with the settlement — a difference from prior settlements concerning similar allegations. This likely reflects the fact that a new operator took over the management of the hospital shortly after the government intervened in the case, he said.
"The case also is remarkable for the fact that the defendant hospital filed a countersuit against the relator, a former executive vice president of the hospital, in which it alleged that the relator breached his fiduciary duty to the hospital by not reporting and attempting to prevent the misconduct in the qui tam action," he said.
The original article,"$50 Million Stark Settlement Shows Risk of Violation, Whistleblowers," appeared in the November 2020 issue of Healthcare Risk Management.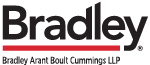 ---
Dinsmore Successfully Defends Manufacturer in 1st Entrapment Case Ever Tried to Verdict
In one of the first in-person civil trials in Kentucky during the COVID-19 pandemic, Dinsmore attorneys Chris Cashen and Chris Jackson secured a victory for global aerial work platform manufacturer Genie. This is significant for the industrial equipment industry, as it is the first entrapment case to be tried to verdict.
"This is a great victory for both Genie and Dinsmore," Cashen said. "This victory is the result of an outstanding trial team from Dinsmore. Genie is extremely pleased, not only for the company but for the entire aerial work platform industry."
The family of a man who suffered fatal injuries claimed the aerial work platform should have been equipped with secondary guarding accessories, which they claim would have prevented this death. They asked for $69 million, including punitive damages.
Genie Senior Product Safety Manager Jason Berry and his predecessor, Rick Curtin, testified on industry standards, the millions of safe man-hours of the machine, and the evolution of overhead protection in the industry. Cross-examination of the plaintiffs' witnesses highlighted the many safety rules the decedent violated.
The case was tried for nearly two weeks before Chief Judge Greg Stivers of the Western District of Kentucky, and the jury returned a verdict in under 90 minutes.




WANT TO CONNECT?