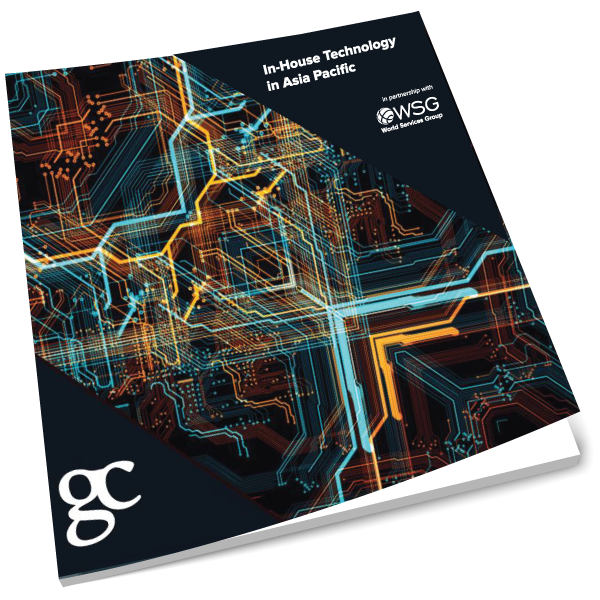 In-House Technology Special Report: Asia Pacific
World Services Group in partnership with GC Magazine, presents GC: In-House Technologyin Asia Pacific, a new digital special report that explores insights and survey results on legal sector technologies, and how in-house counsel departments are adapting and pivoting in these ever-changing times. More than 100 General Counsel leaders from across Asia Pacific participated in the extensive survey, which also included in-depth interviews with select general counsel and recognized thought leaders from the sector. Topics include technology as a positive disruptor in the industry, how COVID-19 and working remotely has impacted businesses and what the future may hold, along with General Counsel insights on the importance of external firms staying abreast of new technologies.
It is the 3rd report in a global GC tech series that follows Europe and Latin America and will continue with a US and Global version in 2021.
Read more and share the digital report with colleagues and clients here.
Follow additional posts on social media at #GClegaltechAsia


WANT TO CONNECT?