DFDL Advises Lenders on a USD2 Billion Financing to Grab as Local Counsel for Myanmar and Cambodia
DFDL advised a consortium of lenders on local law requirements in Cambodia and Myanmar in relation to a USD2 billion senior secured term loan facility granted to Grab, the ride hailing giant in Southeast Asia. This is Grab's first senior secured term loan facility which is based on commitments from international institutional investors and this financing is also the largest term loan B facility in the Asian technology sector. The facility is structured as a five year term loan B with a principal of USD 2 billion which was expanded from the USD 750 million envisaged earlier on due to palpable interest from investors and Grab's demonstrable viability and proficiency in scaling up its business. The transaction greatly enhances DFDL's record in advising on significant financing transactions in the region over recent years.
This term loan B facility will allow Grab to consolidate and shore up its liquidity base, increase functionality and available options under its super app ecosystem and continue to support Southeast Asia's daily essential consumer needs. Additionally, the loan will help to diversify its sources of financing and establish a long-term, diversified capital structure.
JP Morgan served as the lead bookrunner while Barclays, Deutsche Bank, HSBC, Mizuho, MUFG and Standard Chartered acted as joint bookrunners.
The DFDL team was led by partners Martin Desautels (Senior Partner & Head of ASEAN Desk), William Greenlee(Partner & Managing Director, Myanmar/Singapore) and Nishant Choudhary (Partner & Deputy Managing Director, Myanmar), and advisers Chuanhow Tan (Senior Consultant, Head of Cambodia Banking & Finance Practice) and Bhawna Bakshi (Legal Adviser, Myanmar & ASEAN Desk).


---
Kudun and Partners Represented BG Container Glass PCL on the Cross-Border Acquisition of 100% Shares in Solar Plant Project in Vietnam
Kudun and Partners represented BG Container Glass Public Company Limited (BGC), the largest manufacturer of glass containers company listed in the Stock Exchange of Thailand operating a total of 5 manufacturing glass packaging containers all around Thailand, as the lead counsel on the acquisition of 100% shares in Solar Power Management (Thailand) Company Limited, a holding company holding 67% shareholding interest in Phu Khanh Solar Power Joint Stock Company, a company operating 2 solar power projects in Phu Yen Province, the Socialist Republic of Vietnam with a total installed capacity of 99.21 MW with the transaction value of THB 1,259 million (approximately USD 41 million) from Eternity Power Public Company Limited (formerly known as Eastern Power Group Public Company Limited).
The transaction was led by partner Kudun Sukhumananda, Kongkoch Yongsavasdikul and Chai Lertvittayachaikul, together with associate; Ploy Maneepaksin.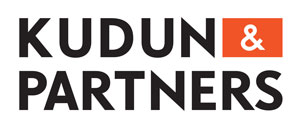 ---
Kochhar & Co. Assists GAIL in Raising Dabhol LNG Terminal Stake by Swapping Ratnagiri Shares with NTPC
State-run energy firms GAIL and NTPC Ltd. ("NTPC") swapped their respective shares in Ratnagiri Gas and Power (RGPPL) and, effectively increasing GAIL's shareholding in KLL to 84% while NTPC's ownership in the 1,967 mega-watt (MW) gas-based power plant rose to 86.5%. The Firm represented GAIL in a complex transaction which first saw the restructuring of the debt in excess of USD 547 million of Konkan LNG Limited ("KLL") and pursuant thereto, the acquisition of controlling interest in KLL by way of a swap of shares with NTPC.
In terms of the debt resolution plan GAIL infused Rs 2,700 crore in KLL in FY20, which was used to settle the latter's loan of Rs 3,813 crore with 8 banks and financial institutions. This resulted in the increase of GAIL's equity shareholding in KLL from 40.92% to 69.06%.
Kochhar & Co. assisted GAIL in its negotiations with the banks, financial institutions on one hand and NTPC on another. In this respect, the Firm prepared the Framework Agreement for the transaction, the Debt Settlement Agreement, the Share Purchase Agreement and related documents including corporate authorisations. The Firm also advised GAIL on its ability to undertake and settle debt in an entity where there are a shareholder but not the parent.
The transaction involved discussions with a number of banks and financial institutions and had to be concluded within the financial year, which gave us a little less than a month in which to not only obtain the corporate approval of GAIL but ensure that all banks agreed to the terms of the settlement. In addition to the above, the Firm assisted GAIL in discussions with the other shareholders of KLL, such as NTPC. It was once the terms were agreed to that we started drafting the transaction documents.
The matter was led by our Managing Partner, Mr. Rohit Kochhar and Senior Partner, Chandrasekhar Tampi and assisted by Principal Associate, Devashish Jad.


---
MinterEllison Advises Ena Respiratory to Enable Investment into COVID-19 Treatment
Ena Respiratory Pty Ltd has received $32 million investment backed by Andrew Forrest's Minderoo Foundation, Brandon Capital and Uniseed towards a nasal spray that could assist in the treatment of COVID-19.
MinterEllison has advised Ena Respiratory Pty Ltd, an investee company of the Medical Research Commercialisation Fund managed by Brandon Capital, on its demerger and transformative funding round for the development of its INNA-051 spray.
The spray is soon to start human studies, and could be used to treat several respiratory viruses, including COVID-19.
Ena Respiratory received $32 million in funding from The Minderoo Foundation, Brandon Capital and Uniseed to help with this research. MinterEllison acted for Ena throughout these transactions. The team also provided specialist corporate structuring and intellectual property advice throughout the new investment process.
MinterEllison partner James Hutton said: "We're delighted to support Ena Respiratory through this transformation as it researches and develops medical products that could have an enormous impact of the community's health and wellbeing.
"The COVID-19 pandemic has, more than ever, highlighted the critical role of medical research and life sciences in our community. We're proud to assist the team at Ena Respiratory through a range of complex transactions to help support their important work," he added.
Mr Hutton was assisted by others in the MinterEllison team, including Nicole Reid, Alexander Persano and Josh Carfi.


---

ALRUD Law Firm Acted as a Legal Adviser to Ludwig Schokolade
ALRUD Law Firm provided comprehensive legal support to the manufacturer of the popular Schogetten chocolate brand: Ludwig Chocolade GmbH & Co. KG, on the issues of countering the import of counterfeit products, into the territory of the Russian Federation, and parallel imports.
ALRUD experts have developed a complex strategy to protect the company's interests, including risk assessment and registration of trademarks in The Customs Register of Intellectual Property Objects
Taking into account the popularity of the Client's products in the CIS, ALRUD Law Firm also coordinated local law firms on the registration of trademarks, in the customs registers in the CIS countries and Ukraine.
Subsequently, we also carried out control and verification of products, imported by importers who are not included in the official list in TROIS, and also interacted with customs authorities, to prevent the import of such products. In particular, in 2020, we identified and stopped a batch (more than 2 tons) of unofficial products, that were being imported into the territory of the Republic of Belarus. As a result of the trial, all the products were confiscated by the court.
In addition, the ALRUD team also closely interacts with importers, on the issue of permits for the import of products into the territory of the Russian Federation and monitors the introduction of changes to current information in TROIS and local customs registers.
The ALRUD team, which worked on the project under the leadership of Partner Maria Ostashenko, included Boris Ostroukhov, Senior Associate, Ilya Khodakov, Associate and Anton Karpenko, Attorney.
EXETER Property Group is one of the largest real estate investment managers in the world and focuses on the acquisition, development and management of logistics/industrial, office and life science properties, among others.

To learn more about Intellectual Property Practice, click here.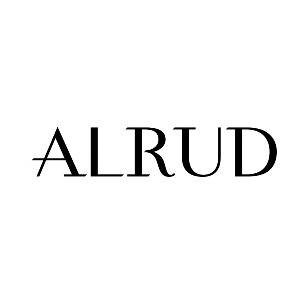 ---
Plesner Advises the Reconor Group on Successful Refinancing
Plesner has advised the Reconor Group in connection with a successful refinancing of the Group's existing debt and financing of the Group's strategic acquisition of Sten & Grus Prøvestenen A / S. The new financing is provided in the form of senior lending facilities as well as a super senior revolving credit facility for general corporate purposes.
The Reconor Group is a leading Danish environmental company. The Reconor Group's core business includes resource management in the Norrecco business unit and logistics in the City Container business unit. The Reconor Group is a portfolio company of Agilitas Private Equity.
Plesner's team on the case consisted of Anne Cathrine (AC) Ingerslev , Maj Signe Mønsted , Christian Scott Uhlig and Louise Sandra Clausen.


---
NNDKP NNDKP Assists AAylex Group in Securing 20 Million Euro Financing for the Group's Expansion in Romania and in the Acquisition of Banvit Foods Romania
NNDKP successfully assisted AAylex Group, one of the leading Romanian players in the food industry, controlled by entrepreneur Bogdan Stanca as majority shareholder, in securing the funds necessary for the Group's expansion in Romania through the acquisition of Banvit Foods Romania.
The AAylex Group, having former enterprise Avicola Buzau as its starting point, covers various operations ranging from genetics, feed production, breeding, incubation, broiler chicken farming to slaughtering and the distribution of processed chicken meat and value-added chicken meat products, under the Cocorico brand name. The acquisition of Banvit Foods, one of the leading producers of feed and "day old chicks" in Romania, will enable AAylex to optimize the operations of the Group, through a vertical integration of its activities "from farm to fork".
NNDKP assisted AAylex in connection with two separate components, which were handled concurrently. The first component entailed securing the financing, and the second one implementing the transaction for the acquisition of full ownership of Banvit Foods.
The financing of approximately EUR 20 million was granted in the form of a syndicated loan by CEC Bank and EximBank. In addition to funding the acquisition of an ownership interest in Banvit Foods, AAylex will use the loan to finance the day-to-day operations of the group of companies.
The assistance provided in connection with the acquisition of Banvit Foods entailed structuring the documents of the transaction, negotiating them with the shareholders of Banvit Foods, offering support in order to fulfill the conditions precedent agreed upon by the parties for the purposes of the transaction, and also taking all necessary actions in the closing stage of the transaction. Furthermore, NNDKP assisted AAylex before the Competition Council with a view to obtaining a favorable decision in relation to the concentration resulting from this acquisition.
The NNDKP team assisting AAylex was coordinated by Valentin Voinescu, Partner (Banking and Finance Practice), Răzvan Vlad, Partner (Corporate/M&A) and Georgeta Dinu, Partner (Competition), and included Alexandru Ciambur and Cătălina Dan, Associates (Banking and Finance) and Vlad Anghel, Associate (Corporate/M&A).
"This acquisition is of strategic importance for AAylex Group and represents the successful culmination of the extensive efforts made in the last 5 years. We are confident that the acquisition will generate added value in the following years, both from and internal and external perspective, while we will continue to offer premium quality experience to Cocorico clients", stated Cristian Bărbulescu, Deputy CEO of AAylex Group.
"We are pleased to have been able to successfully assist the AAylex Group, a leading local player in the food industry, in connection with its expansion plans. The transaction reconfirms that the agri-food sector is a flagship component of the Romanian economy, having significant growth potential, and we are honored that our team could support the efforts of visionary and business-savvy Romanian entrepreneurs", said Valentin Voinescu, Partner in the Banking and Finance practice.
"The transaction concluded between AAylex and Banvit Foods supports the efforts of further consolidating the production and supply chain of the conglomerate run by Bogdan Stanca, in a fiercely competitive industry. We are proud to be able to play a part in this complex process – with ramifications also in terms of innovation and technology - which follows a long-term strategy", said Răzvan Vlad, Partner in the Corporate / M&A practice.
The NNDKP Banking and Finance team is constantly involved in complex projects concerning corporate finance, project finance, acquisitions of financial institutions and international and local companies, or public sector finance. Over the last three years alone, the members of the team were involved in financing transactions amounting to more than EUR 3.5 billion in sectors such as agribusiness, energy, real estate, infrastructure, FMCG, production or technology.
NNDKP's Corporate / M&A practice has set benchmarks for over 30 years by advising on some of the most sophisticated high-profile transactions on the Romanian market. Currently a 22-lawyer team, one of the largest teams of M&A specialists on the local market, our lawyers were involved during the past 12 months alone in more than 35 noteworthy M&A deals, both domestic and cross-border.
NNDKP's Competition team is a market leader in Romania. Our practice has a constant and robust portfolio of competition projects, including investigations, merger clearance projects, compliance projects, as well as court cases, where our representation often resulted in the reduction of the fines applied.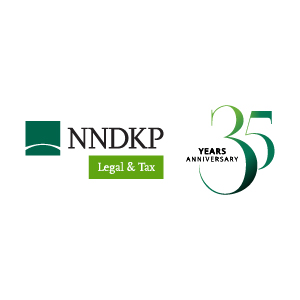 ---
DORDA advises the shareholders of AGILOX on the successful sale of shares to CARLYLE
The shareholders of AGILOX Systems GmbH rely on the comprehensive legal expertise of DORDA in the transaction with The Carlyle Group.
AGILOX, based in Neukirchen bei Lambach (Upper Austria), with its AI-based and self-driving logistics robots, is the subject of an investment by The Carlyle Group, one of the world's largest private equity firms based in Washington, D.C.
The shareholders of AGILOX were supported in this transaction, that was signed on 18 June 2021, by DORDA experts led by Corporate/M&A Partners Martin Brodey and Bernhard Rieder. Specifically, the advice related the sale of parts of the company shares held by the company's founders as well as the investors of the last financing round consisting of two fund companies of the Raiffeisen Invest Private Equity Group.
The comprehensive advice involved experts from various DORDA teams: Mike Schaunig (Associate, M&A, Corporate), Clemens Semelmayer (Associate, M&A, Corporate), Katharina Binder (Associate, Private Client, Tax), Patricia Backhausen (Attorney at Law, M&A, Corporate), Paul Doralt (Partner, Private Client, Tax), Alexandra Ciarnau (Attorney at Law , Data Protection, IT/IP), Christian Ritschka (Partner, M&A, Corporate), Elisabeth König (Of Counsel, Competition & Antitrust), Bernhard Heinzl (Attorney at Law, IT/IP), Nino Tlapak (Partner, Data Protection, IT/IP), Julia Sophie Haumer-Mörzinger (Attorney at Law, Real Estate and Construction), Edith Ludwig (Attorney at Law, Tax), Lisa Todeschini (Associate, Competition & Antitrust), Heinrich Kühnert (Partner, Competition & Antitrust) and Andreas Seling (Attorney at Law, IT/IP).
Martin Brodey: "This transaction will further accelerate AGILOX's growth. Especially in the fast growing AMR market, the investment of Carlyle and its global network is very important for the further development of AGILOX. We are very pleased that we were able to successfully contribute our know-how to this highly specialized project. I would like to thank our entire team for their great efforts."
The transaction is subject to regulatory approval. Details of the transaction are to be kept confidential.


---
Fast Delivery Service Pioneer Getir Launches in Germany with Heuking
A Heuking team led by Dr Erdem Şişmangil has provided legal advice to leading delivery service Getir on its market entry in Germany. The company initially launched in Berlin, with further (German and European) cities currently in the planning stage. Getir is considered a pioneer of the ultra fast delivery business model worldwide with a market value of 7.5 billion US dollars at last count.
Getir was founded in Istanbul in 2015. Through its app, it offers delivery services in minutes for groceries and other daily goods. In 2020, Getir boomed under Corona in Turkey, as many made use of online delivery services during the pandemic. This attracted the attention of investors. In its first round of funding in early 2020, the delivery service raised around $38 million. In early January 2021, Getir received another 128 million US dollars. The third round of financing, the Series D closing, followed in early June 2021 with a total of 550 million US dollars.
Getir is currently active in more than thirty cities in Turkey, including Istanbul and Ankara. Since the end of January 2021, the start-up has been operating in London, soon also in Birmingham, and since May also in Amsterdam and in Paris. The plan is to enter the US market in the fourth quarter. In Germany, too, more cities are to follow Berlin.

Advisor to Getir:
Getir in-house:
Selin Barlin Aral (Chief Legal Officer)
Sana Warraich (International Expansion Counsel)

Heuking Kühn Lüer Wojtek:
Dr Erdem Şişmangil, LL.M. (Lead, Turkey Desk, Corporate, Commercial, Regulatory, Tenancy Law, Data Protection), Frankfurt
Dr Ali Şahin (Head of Turkey Desk, Corporate), Frankfurt
Dr. Till Naruisch, LL.M. (Regulatory, Corporate), Frankfurt
Bernd Weller (Labour Law), Frankfurt
Manuel Poncza (data protection), Frankfurt
Frank Hollstein (Commercial), Frankfurt
Dr Clemens Butzert (Regulatory), Frankfurt
Dr Thomas Nickel (Building Planning Law, Tenancy Law), Frankfurt
Dr Christoph Gringel (Banking Supervisory Law), Frankfurt
Gerd Kostrzewa (Tax Law), Düsseldorf
Dr Frederik Wiemer (Competition Law), Hamburg
Marion Gilcher (Building Planning Law, Tenancy Law), Frankfurt
Andreas Wiencke (Banking Supervisory Law), Frankfurt
Antonia Allmendinger, LL.M. (Corporate, Commercial), Frankfurt
Patrick Schulz, LL.M. (Competition Law), Frankfurt
Dr Christoph Gerhard (Labour Law), Frankfurt

---

QIL+4 Abogados Advises Largest Green Bond Investment in Central America
QIL+4 Abogados, with the participation of our partners Alejandro Cofiño, Andrés Lowenthal, and associates Ignacio Grazioso and Enrique Martinez, acted as local counsel representing Investment Energy Resources Limited (Issuer) and Renace, S.A. (Guarantor).
The transaction involved $700M senior secured notes due 2029 issued by the Investment Energy Resources Limited and a refinancing debt for $300MM. This green bond investment is the largest ever of its type for Central America and the Caribbean.
CMI Energía is one of the largest renewable energy business in Latin America, focusing on wind, solar and hydro technologies and we are very proud to have worked with CMI in this innovative and impactful transaction.
This successful transaction has a positive impact for the environment and communities around us and we thank CMI for their support and trust.
"QIL+4's support of this transaction stood out from the norm. We have always seen QIL+4 as a strategic partner and they really lived up to this expectation in this complex transaction, supporting local law fronts as well as NY law seamlessly. CMI is grateful for QIL+4's top tier support and we look forward to our continued partnership in the future" commented Rodrigo Pemueller, Financial Structuring Manager, CMI Capital.


---
Beccar Varela Advises Placement Agents as Vista Oil & Gas Issues Class IX and Class X Notes
On June 18th, Vista Oil & Gas Argentina S.A.U. ("Vista Argentina") issued Class IX Notes for US$38,787,069 and Class X Notes for $39,093,997 UVA (equivalent to AR$3,104,063,361.80 at the Initial UVA Value and to US$32,586,881.13 at the Initial Exchange Rate), carried out under the company's Global Program of up to US$800 million (or its equivalent in other currencies): Class IX Notes, denominated in US Dollars, to be subscribed and payable in Argentine Pesos (dollar-linked), and Class X Notes, denominated in UVA (Unidades de Valor Adquisitivo), subscribed and payable in Argentine Pesos.
Class IX Notes will be due on June 18th, 2023, accruing interest at a fixed rate of 4% n.a., amortizing the capital in one single payment on the due date.
Class X Notes will be due on March 18th, 2025, accruing interest at a fixed rate of 4% n.a., amortizing the capital in one single payment on the due date.
Both Classes were rated "AA- (arg)" by FIX SCR S.A. on June 11th, 2021. They are listed on Bolsas y Mercados Argentinos S.A. and on Mercado Abierto Electrónico S.A.
In this issuance, Allaria Ledesma & Cia. S.A., Balanz Capital Valores S.A.U., Banco de Galicia y Buenos Aires S.A.U., Banco Santander Río S.A., Facimex Valores S.A., Macro Securities S.A., PP Inversiones S.A., Puente Hnos. S.A. and SBS Trading S.A. acted as placement agents.

Counsel to Vista Oil & Gas
Bruchou, Fernández Madero & Lombardi: team led by José María Bazán, assisted by Facundo Sainato, Ramón Augusto Poliche and Valentín Bonato.
In-house counsel: Florencia Hardoy and Rosario Maffrand.
Counsel to Placement Agents
Beccar Varela: team led by Luciana Denegri, assisted by María Victoria Pavani, María Inés Cappelletti, Joaquín Vallejos and Julián Ojeda.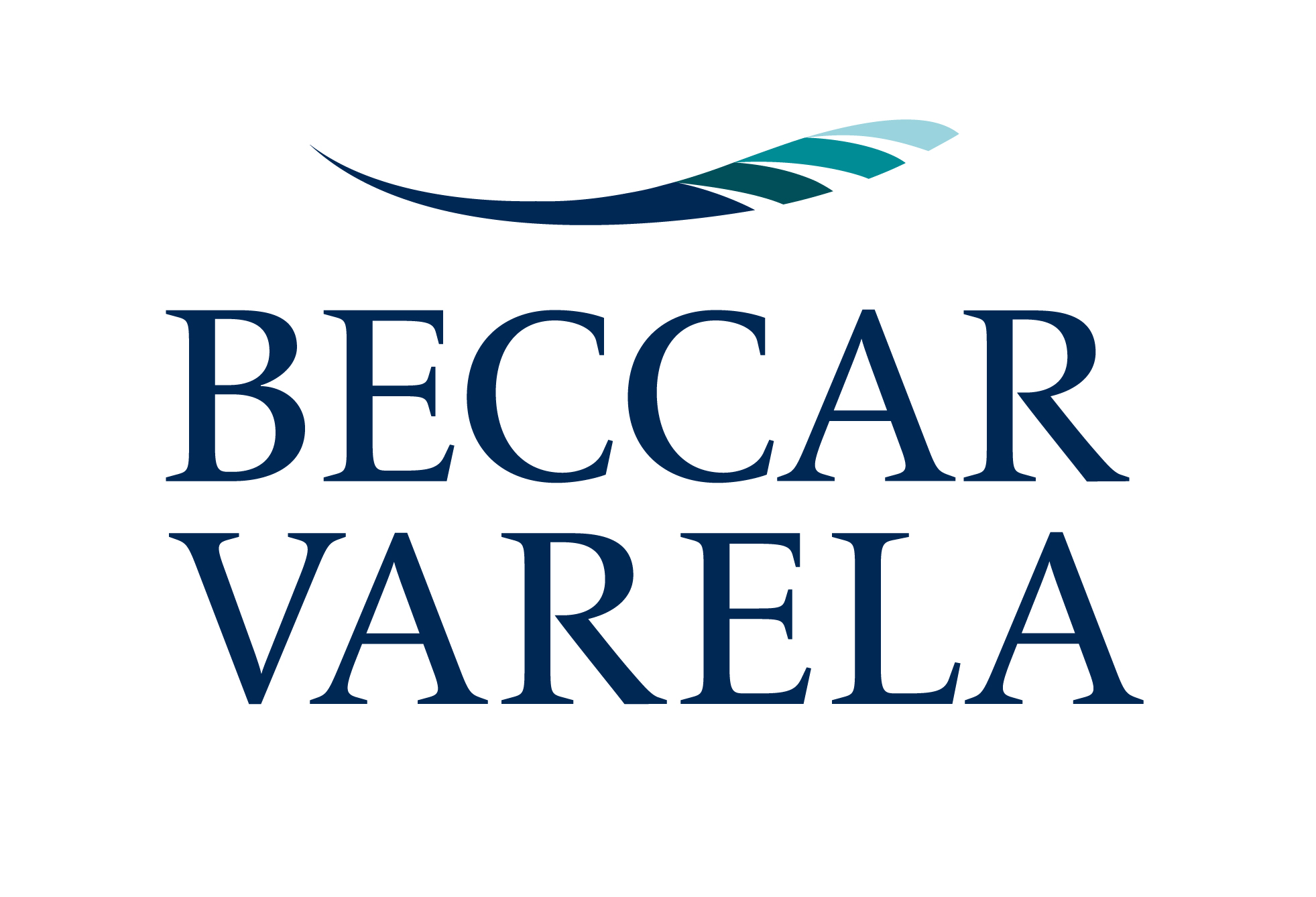 ---
Carey Advises Chilean Biotechnology Company Phage Technologies in Equity Round of Financing for US$30 Million
Carey served as local counsel to Phage Technologies in the second round of equity financing for the company, after a seed round financing in 2018, in which Invexor Capital, a Chilean-based investment firm that invests in private equity and venture capital companies, participated.
Among the new investors in this round are Kaszek Ventures, one of the largest venture capital firms in Latin America with nine unicorns in its portfolio, and Humboldt Fund, an investment firm that seeks to invests in revolutionary biotechnology companies in their early stages.
Phage Technologies is a biotechnology company that develops bacteriophage applications to improve intensive breeding processes.

Carey, Local Counsel to Phage Technologies:
Francisco Guzmán, Partner
Constanza Rivera, Associate
Andrés Latorre, Associate

---

Hunton Andrews Kurth Advises Underwriters in Connection with PPL Electric Utilities Corporation's $650 Million First Mortgage Bonds Offering
Hunton Andrews Kurth LLP represented the underwriters in connection with an SEC-registered offering by PPL Electric Utilities Corporation ("PPL EU") of $650 million aggregate principal amount of its First Mortgage Bonds, Floating Rate Series due 2024. The transaction closed on June 24, 2021.
PPL EU, headquartered in Allentown, Pennsylvania, is a direct wholly owned subsidiary of PPL Corporation and a regulated public utility that is an electricity transmission and distribution service provider in eastern and central Pennsylvania. PPL EU is subject to regulation as a public utility by the Pennsylvania Public Utility Commission, and certain of its transmission activities are subject to the jurisdiction of the Federal Energy Regulatory Commission under the Federal Power Act. PPL EU delivers electricity in its Pennsylvania service area and provides electricity supply to retail customers in that area as a provider of last resort under the Pennsylvania Electricity Generation Customer Choice and Competition Act.
The Hunton Andrews Kurth team included Peter K. O'Brien, Adam R. O'Brian, Patrick Jamieson and S. Ashley Jaber. Robert McNamara and Tim Strother provided tax advice.


---
Hanson Bridgett Secures $156M Jury Verdict After a Decade of Litigation
Hanson Bridgett LLP, a preeminent law firm for all of California, has secured a $156 million jury verdict for fraud for its long-time client McWhinney, a leading real estate investment and development company headquartered in Denver. Hanson Bridgett Partners Andrew Giacomini and Brian Schnarr led the firm's trial team.
McWhinney lost one of its assets to foreclosure in 2009, the result of a complex fraud committed by its then-partner Poag & McEwen and the Tennessee-based company's three individual owners. McWhinney filed its first lawsuit against Poag & McEwen in May 2011. On May 7, 2021, after 10 years of hard-fought litigation, a U.S. District Court jury in Denver unanimously confirmed that McWhinney's loss was the result of the fraud, issuing a $156 million judgment in favor of the company.
The underlying dispute involved the development of The Promenade Shops at Centerra retail center located in Loveland, Colorado. In 2004, McWhinney partnered with Poag & McEwen to develop and manage the retail center, which opened in 2005 and foreclosed in 2009.
After obtaining a $42 million state court judgment in 2017 against one of Poag & McEwen's subsidiaries, McWhinney pursued the individuals behind the company in federal court for fraud and aiding and abetting liability. Days before the January 2021 trial began, two of the three individual defendants settled. McWhinney proceeded to trial against the third individual. The jury found in favor of McWhinney on four counts.
"We are proud to have helped our client McWhinney obtain the justice they deserved," said Giacomini.
"While it is always rewarding to win an important trial, it is even more gratifying here because the jury confirmed that the defendants could not use their company to benefit their individual interests," added Schnarr. "Andrew and I have been honored to work alongside our talented Hanson Bridgett colleagues comprising our interdisciplinary trial team, whose deft work, seamless collaboration and commitment made this exceptional outcome possible."
The case is McWhinney Holding Co. v. Poag | Civil Action (1:17-cv-02853). Judge Brooke Jackson presided over the trial, which was conducted in person with full COVID-19 protocols.
The verdict is the second major victory this year for Giacomini, who in February obtained a $19 million arbitration award in a construction case in San Francisco. That matter was carried out in person using full COVID-19 protocols. Likewise, it also marks another big win for Schnarr, who obtained a $12 million arbitration award in March for the founder of a SaaS technology company against a private equity group that purchased the company. That matter was handled entirely by Zoom video conference.
Hanson Bridgett lawyers broadly have been on a roll for litigation wins in 2021. These favorable verdicts come on the heels of a number of others, including Partner Alexandra Atencio's significant trial victory in a complex class action for the firm's long-time clients the Golden Gate Bridge, Highway and Transportation District and the Bay Area Toll Authority. That trial, which began in December 2019 and concluded in July 2020 following two suspensions due to the COVID-19 pandemic, was ultimately the first to be held virtually in San Francisco Superior Court and one of just a few virtual trials held nationwide at the time. The firm has seamlessly serviced clients virtually since March 2020 despite widespread business interruptions caused by the global pandemic.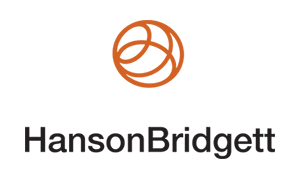 ---
Dykema Guides One of the Nation's Largest Senior Continuing Care Retirement Communities Through Court Approval of Pending Bankruptcy Sale
Dykema, a leading national law firm, serves as counsel and represented Henry Ford Village, Inc. (HFV), one of the nation's largest independently operated nonprofit Continuing Care Retirement Communities (CCRC), in accomplishing entry of a sale order approving the sale for substantially all of HFV's assets for $76.3 million. The sale order was entered by the United States Bankruptcy Court in the Eastern District of Michigan on May 25, 2021. The transaction remains subject to regulatory approvals and customary closing conditions, and as such HFV anticipates the sale will be completed in approximately 90 to 120 days.
"We are pleased to have executed a strong sale process that brought a proposed order to the Court, supported by all major constituencies," said Sheryl Toby, lead bankruptcy counsel for the engagement. "We are grateful to HFV's stakeholders for coming together to support the combination and path forward for the community."
Several attorneys from myriad practice disciplines contributed to Dykema's representation of HFV, including the areas of Bankruptcy, Health Care Regulatory and Transactional, Class Action Litigation, Finance, Bonds and Real Estate.
"We're starting a new chapter in the Henry Ford Village story, and we're pleased to do so having achieved a stronger financial foundation and maintained the best interests for the full HFV community," said Bruce Blalock, HFV's Executive Director.
Built in 1998, HFV has more than 1,000 units for independent, assisted living, memory and skilled nursing care. The community sits on 35 acres of land, which is home to over one hundred clubs and activities, and top-of-the-line residential care facilities for its residents to engage in and rely on.


---
Buchalter Represented VEP Healthcare Inc. in Its Merger with US Acute Care Solutions
Buchalter recently represented VEP Healthcare Inc. in its merger with US Acute Care Solutions. Together, the companies form the largest physician-owned provider of integrated acute care medicine and the third-largest provider of emergency medicine services in the U.S., serving more than seven million patients annually in approximately 300 hospital-based locations. The Buchalter team was led by Shareholders Andy Selesnick, Philip Wolman, Tanya Viner, and Josh Mizrahi, Senior Counsel Nikole Zoumberakis and Jerry Janoff, Of Counsel Stuart Simon, Special Counsel Jessica Hawk, and Attorneys Jennifer Guerrero, Anna Thomas, and Sarah Vega. For more information, please see here.


---
Lavery Helps to Establish an Affordable Housing Fund Worth $151 Million
On May 4, 2021, the Government of Canada, the Government of Québec, the Fonds de solidarité FTQ and Ivanhoé Cambridge announced the formation of a consortium of investors that will make $120 million available to co-ops, non-profit organizations (NPOs) and housing agencies for the construction or renovation of affordable housing. The Lucie and André Chagnon Foundation, Fondaction, the Mirella and Lino Saputo Foundation and the J. Armand Bombardier Foundation collectively added $31 million to the sum. The strategic partnership will be managed by the Association des groupes de ressources techniques du Québec (AGRTQ) starting in the fall of 2021.
Lavery Lawyers advised and assisted the project partners with the drafting and implementation of the legal structure and documentation necessary to create and start up the consortium of investors. Lavery is pleased to have put its expertise and professional and financial resources to work for the project, and to thereby contribute to an initiative that benefits both families and the economic vitality of Quebec.
The Lavery team, led by Brigitte Gauthier, was composed of Jean-Sébastien Desroches, Jean-François Maurice, François Renaud, Bernard Trang and André Vautour.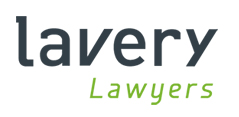 ---
O'Neal Webster Successfully Defends Eastern Caribbean Central Bank in Multi-Million Dollar Claim
The O'Neal Webster legal team of Paul Dennis, Q.C. and Nadine Whyte Laing successfully defended the Eastern Caribbean Central Bank against claims in excess of US $200m in total, brought by the depositors of two Anguillian "offshore" banks, National Bank of Anguilla (Private Banking and Trust) Limited and Caribbean Commercial Investment Bank Limited. The claims arose out of the Central Bank's intervention into the affairs of the parent banks of these entities – the National Bank of Anguilla Limited and the Caribbean Commercial Bank of (Anguilla) Limited, respectively – exercising emergency regulatory powers conferred by the Eastern Caribbean Central Bank Agreement, aimed at preserving the financial stability of Anguilla's banking sector and that of the wider Eastern Caribbean sub-region.
Through a conservatorship process, the central bank took control of the distressed parent banks' affairs in August 2013 and by extension, the subsidiaries, pursuant to management agreements between each parent and subsidiary. The multi-million dollar claims for alleged breach of fiduciary duty, breach of trust, negligence, and knowing assistance were brought between June 2016 and August 2019. The claimants alleged that the central bank and the conservators appointed by it engaged in wrongful conduct regarding how they treated the claimants' deposits in the offshore banks during the implementation of a resolution plan designed to avert the collapse of the affected banks and with them, the entire Anguilla banking sector.
Acting for the conservators and the central bank, O'Neal Webster successfully applied to the Anguilla High Court to strike out the claims on the grounds that (a) the conservators and the Central Bank did not and could not, have acted in breach of trust as no trust relationship existed between the depositors and the offshore banks, given that the relationship was purely contractual and one of debtor and creditor only; (b) the conservators, whether as directors or de facto directors, owed no fiduciary duty to the depositors since the duty to consider the interest of creditors when (as in this case) a company was insolvent or at real risk of insolvency, was a duty owed to the company itself (in this case, the offshore banks) and not to the company's creditors (in this case the depositors); and (c) since the depositors were mere creditors of the offshore banks, there was no assumption of control by the conservators over property belonging to the depositors so as to give rise to a duty of care on the part of the conservators to those depositors in how they handled the deposits.
The depositors appealed against the decision of the High Court, arguing that the court wrongly exercised its discretion in striking out their claims.
In a judgment delivered on April 30, 2021, the Eastern Caribbean Court of Appeal dismissed the depositors' appeal and affirmed the decision of the court below to strike out the claims, holding, as submitted by the O'Neal Webster legal team, that:
the relationship between banker and customer is ordinarily purely one of debtor and creditor. Accordingly, the monies deposited by the appellants with the offshore banks merely gave rise to a debt as between the depositors and those banks and not to a right or interest over any property held by the banks. The claims for breach of fiduciary duty and breach of trust predicated on the notion that the deposits constituted property of the appellants were therefore unsustainable;
by logical extension, since the deposits once made, ceased to be the property of the appellants, there could be no viable claim against the central bank and the conservators, as pleaded, for knowingly assisting the Government of Anguilla with depriving the appellants of their property allegedly held by the banks in the form of those deposits; and
for the same reason, the appellants' pleaded case on the issue of negligence failed: their monies, once deposited with the banks, ceased to be their property and so claims predicated on the notion that the conservators owed them a duty of care with respect to how they handled those deposits, were also unsustainable. The deposits simply gave rise to a chose in action, namely, the right of the appellants to payment by the offshore banks, on demand, of the amounts which had been credited or ought to have been credited to their respective accounts.
The successful O'Neal Webster team was assisted by the local Anguillian law practice of Libran Chambers, headed by Miss Navine Fleming.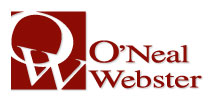 WANT TO CONNECT?